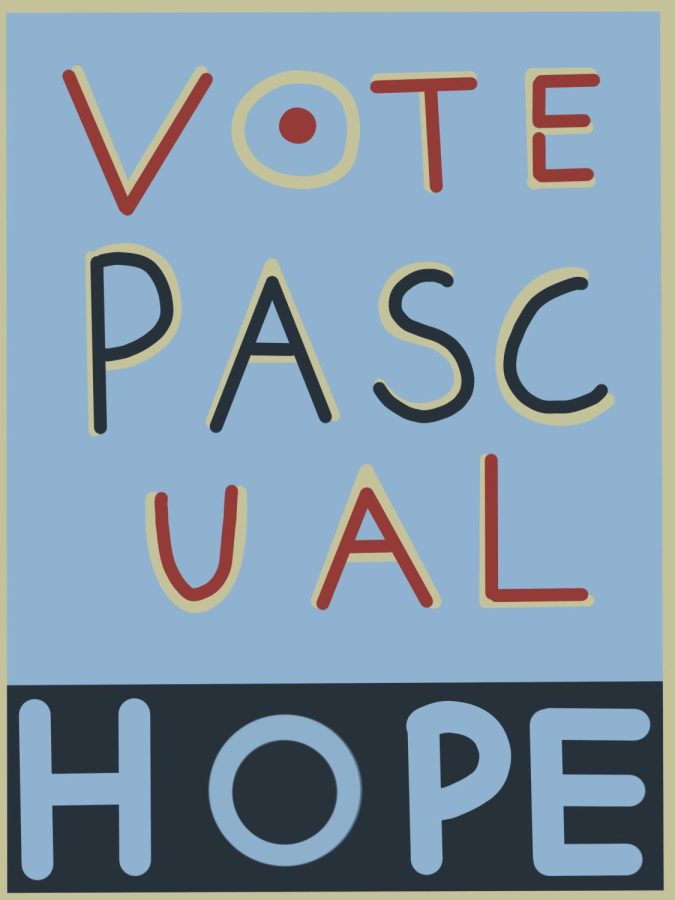 Flannery Lowe
As many have heard, Westmont has decided to terminate their partnership with Sodexo. After hearing about this recent decision, you might immediately assume that the decision was difficult to make because of the relationship between the Sodexo workers and Westmont students. If this was your assumption, you would be right — mostly.
While many faculty and staff members are saddened by the loss of these interpersonal relationships with Sodexo staff, one notable faculty member has other concerns. Who is this one? None other than President Gayle Beebe. When the Horizon paid a visit to his office to ask for a comment on the ending partnership, our reporters were met with a visibly stressed Beebe. He repeatedly refused to make a formal statement, but as the Horizon writers were ushered out, they heard him muttering under his breath:
"I didn't think this day would come so soon … I thought I was still safe … he's gonna take my job … "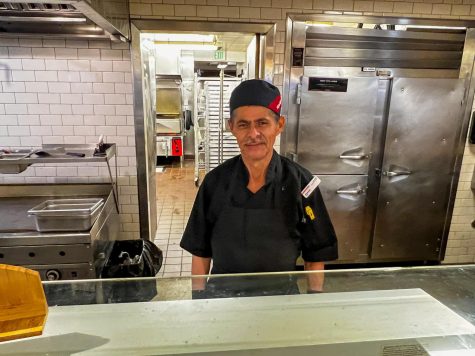 The reason for Beebe's vaguely erratic behavior — as well as his personal reluctance to see Sodexo go — has recently come to light, and the possible implications are staggering. The threat facing President Beebe and his position at Westmont is none other than the beloved Pascual Mamahua.
You cannot be a student at Westmont and not cross paths with Pascual. Seeing as he is an amazing chef, grill-master, employee and friend, no one would be surprised to hear that he has a myriad of skills. One that has remained dormant until now, however, is Pascual's ability to run a college.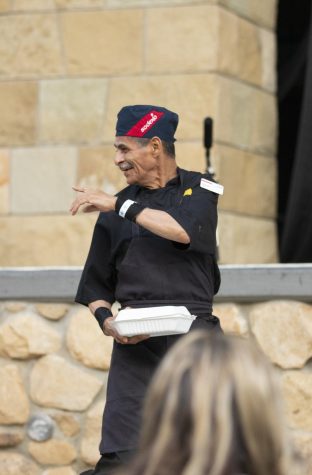 You heard that correctly: Pascual Mamahua is on the hunt for Gayle Bebee's job. We all knew he could wrap up an overstuffed burrito with excellence, but Pascual has been keeping his skills with a pen under even tighter wraps.
When questioned as to why he hasn't made this career move in the past, his answer was as simple as it was honorable: "It all comes down to respect." He added that there was also a conflict of interests: "I wanted to give it my all working at Sodexo and I felt that burning the candle at both ends wouldn't be fair to anyone."
What's more, he felt that winning the public's vote — should he run for the office — would be a breeze. He also thought it would be rude to do so before Westmont no longer needed his chef skills in the Dining Commons. Now that Westmont and Sodexo are officially parting ways, he says, "the opportunity has never been more golden."
Pascual reportedly has big plans for the future of the college. His campaign focuses on the introduction of a culinary program to replace athletics — complete with full ride scholarships for burger flipping. We all look forward to all the good Pascual will bring to Westmont college.
Vote Pascual: whether it's a flip or a wrap, he's got you!