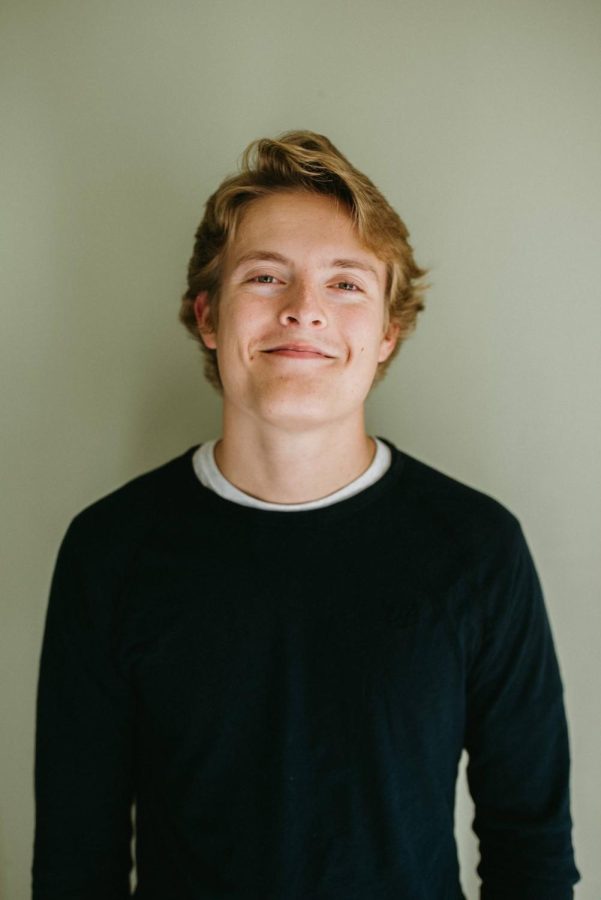 Courtesy of John Kiser
It's that time of the year when Westmont seniors present their capstone projects: the culminations and conclusions of their undergraduate careers. I chatted with fourth-year English major John Kiser to talk about his project, titled "What To Say When You Don't Know What To Say."
The collection consists of roughly 25 poems and is the result of much writing and processing over the past four years. The poems don't follow any chronological order and Kiser said they contain various topics, from "nature to homelessness, to mental health, to bus rides, to unseen miracles." Together, the poems retell Kiser's "kind of stumbling and reflecting on difficult and beautiful experiences [he has] encountered."
Kiser chose poetry as the vehicle for his capstone project because his "thoughts, emotions, and experiences … weren't able to be captured through any other form." 
One of Kiser's greatest inspirations came from spending fall semester 2021 with Westmont in San Francisco. Being surrounded by people from different cultures and experiences challenged Kiser and allowed him to reflect on his own positioning and context. 
Kiser uses "the natural world to think about larger concepts." In his poems, Kiser creates a "theological and social meandering," which he hopes will help readers wrestle with faith while realizing that God is present even "in the ordinary hours of their day, the irritations of their week, the uncomfortable seasons of life, and not merely in the extraordinary peaks experienced every once in a while." 
Kiser values listening, empathy and forgiveness in both himself and those around him. He sees love and pain "as a fundamental glue for empathy… and writing." Sometimes, growing in empathy with others means sitting in, enduring and learning to appreciate times of tension.
When applying his writing and thinking to his experience at and knowledge of Westmont, Kiser thinks that "small acts of kindness can reap large harvests of love in the community." He hopes readers can identify in his collection the idea that humans are all made in the image of God. 
After graduation, Kiser hopes to keep "growing in Christ with the people [he has] met here" and "striving to become more content with life in its complexity and its simplicity." While Kiser has yet to present his final capstone project, it is clear that he wants others to grow in their relationships with God and see the world through a different lens than they did before.
Come see the presentations of Kiser and other seniors in the English department on April 19, April 26 and May 4 from 8:00-9:50 a.m. in Founder's Room in the KSC.