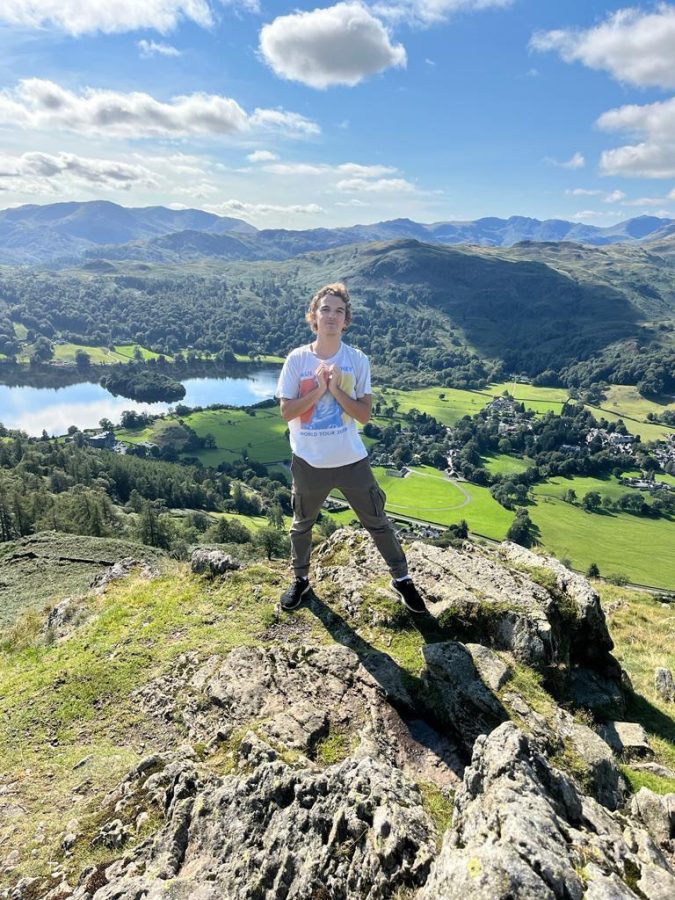 Although it's only been a few weeks since Westmont sent out its biggest batch of study abroad students since the beginning of the COVID-19 pandemic, some have already tasted the sweetness of life in a different country. Among them is Luke Spicer, a fourth-year student studying English in – you guessed it – England. I had the opportunity to ask Luke a few questions about his time thus far, and his answers are a faithful reminder of his candor and usual quick-witted sarcasm, both of which give me even more confidence that his place truly is among the Brits.
What influenced your decision to do the England Semester?
I'm an English major. Shocking, right? But as obvious as that may seem, I truly think that having studied so many works of famous British authors over the last few years, the opportunity to see firsthand and live in some of the places that inspired them is an experience I could not have possibly passed up. I would never be able to forgive myself for not going!
What experiences have shaped you since being abroad?
I've become rather quick friends with a local pubkeep, an older gentleman named Jack, who has lived in the Lake District (where we are currently living) throughout his whole life. We have had a number of conversations over the past few weeks about how our cultures are so similar and yet so different. He was an amazing resource for humbly asking about certain cultural rules, especially in the light of the Queen's passing. Plus, he got to see the Beatles perform live back when they were just a group of teenagers in Liverpool, and as an avid Beatle fanatic myself, my jealousy cannot be measured.
How has being with a team of other Westmont students affected the way you experience life in another country?
It's cliché to say that we've become a family, but I really can't quite put it any other way. When you spend that much time with the same group of people, making meals together and discovering so many insane new things about a country and its people, you cannot help but grow close to one another.
What's one anecdote that you wish you could tell everyone?
It is rumored that my friend Caden and I may have just possibly accidentally crashed an English wedding while wandering through the woods late one Saturday night. But then again, I can't really confirm or deny such rumors …
Do you have any advice for students considering studying abroad or doing the England Semester?
DO IT!!!!! You will gain such an amazing appreciation for how beautiful it is that human beings have such wildly different cultures than your own, and in that humbling experience you will hopefully feel the amazing connectedness that still is strong across cultures.