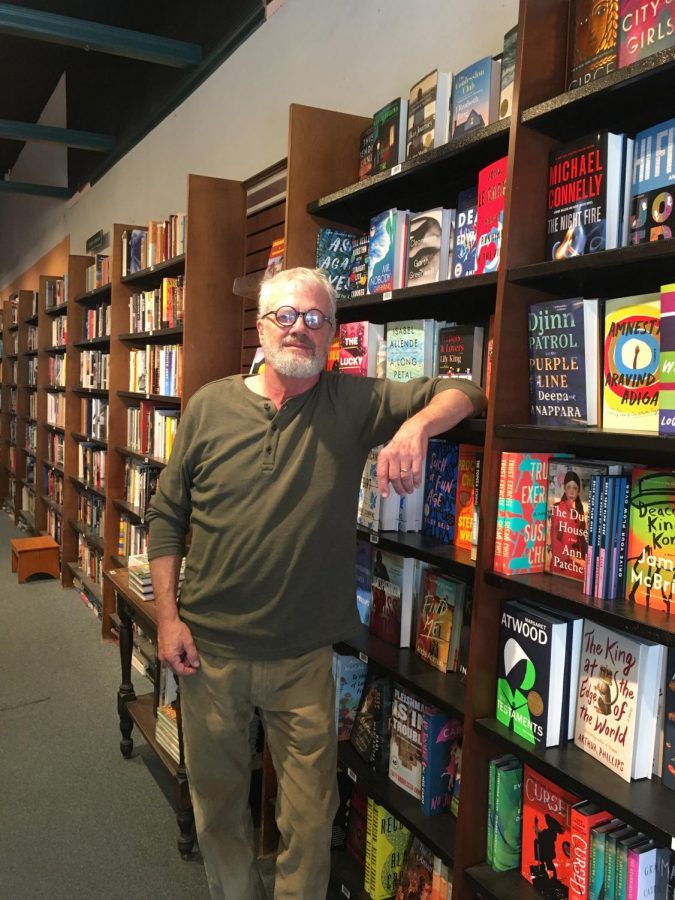 "I think bookstores are part of the good life," affirms Eric Kelley as he smiles and leans against the shelves of The Book Den. As the owner of downtown Santa Barbara's leading bookstore, he knows how an independent bookstore can bless a community while also delighting book lovers everywhere.
Although currently just off of State Street, The Book Den's roots burrow deeper than Santa Barbara. Opened in Oakland in 1902, the store first served the Bay Area under the ownership of the Angel brothers, and then the son of the University of California's first librarian. It was not until 1933 — when the owner at the time, Max Clemens Richter, decided to move closer to his family's estate — that the store relocated to Santa Barbara. Since the thirties, The Book Den has blessed the Santa Barbara community as a permanent business downtown, operating under the ownership of Richter, the Phelps family, and, since 1979, Eric Kelley.
Kelley's early life began in Germany while his father ran schools for soldiers on army bases. "I grew up with books," shares the owner. "We always had books around, it was the kind of family we were." Needing a job after graduating from UCLA, Kelley worked at a chain bookstore, realizing as he began to climb the ladder that he had a knack for bookselling. After deciding against the corporate life, Kelley decided to open his own store, buying The Book Den in 1979.
The rise of Amazon and the internet over the last few decades has led to new challenges, but the store has met those obstacles in its own stride. Amazon and the internet "are two different things," clarifies Kelley, "Amazon is the business thing, the internet is free information, which has changed what we can sell." Reference material, once a necessity for a bookstore, no longer leaves the shelf. Kelley shares that this change "has made us a more literary bookstore," with most sales, new and old, coming from fiction.
When asked about whether students should rely on the cheap and convenient service of Amazon or pursue that of a physical store, Kelley emphasized that "students should do both." Amazon has its place, especially for students, but it's also "like a zombie: it doesn't have any real heart." "This store is shaped by what we know and like," says Kelley as he explains that "physical bookstores — particularly independent ones — are living, breathing things in a way that Amazon is not." Physical stores like The Book Den allow for "the serendipity of seeing the book next to the one you were looking for, that you never knew existed."  
The Book Den offers much to the Santa Barbara community, whether it be selling unique editions or providing space for public readings. According to the website, the store is closed to the public due to COVID-19, but Kelley and his team are still taking orders from its catalog online.