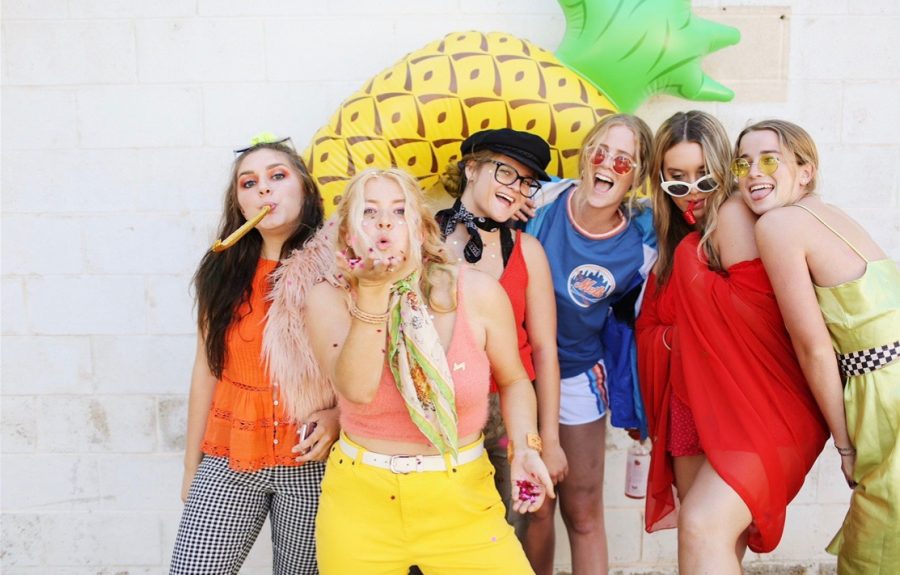 Katherine Delaney
Oh Westmont Community, miss you girl.
As I sit here typing this first article, a sudden urge of nostalgia bates me to think of all the things I've learned from my time at Westmont.
Like the fact that my Anne Scott heeled sparkled-toe boots are the sole reason my calves look like a trained athlete's (which for reference, I'm not). Likewise, for some reason, the women of Page Hall wore all 52 micro-seasons of Free People's catalog my freshman year (we repent of our sins). Even further, all the times I did not participate in wearing earth-toned California-coastal colors and was verbally shamed for it (honestly, some of those remarks were kinda funny.)
So, what is this column?
Who is this girl?
Wait — why is Free People in need of repenting?
Oh baby. My name is Kat Delaney, I'm a senior this year (yes, somehow I made it), we all need to let go of Free People. I'll get more into that later, sound good?
My partner-in-fashion-crime, Karley DeWitt, and I have been brainstorming this column for a while. In light of all the free time we had during quarantine, this love child was born. Karley and I are striving to bring you, the Westmont community, a column about the ins and outs of fashion, what real sustainability looks like in the fashion community, fashions icons, fashion do's, and, oh yes, the fashion please, please, for-the-love-of-everything-sacred don'ts.
Warning! Take everything we say with a grain of salt. If we say it's time to get rid of your Rainbows but you really don't want to — then don't. However, I will cringe whenever I see them. (They just look like brown lunch sacks on your feet. I don't wanna hear it.) Kidding! (Hmm, ha … not kidding … not kidding.)
Look, Karley and I wanna teach you how to shop well for where you want to be. Looking good does not have to mean breaking the bank, either. If anything, my favorite pieces in my closet were either my mom's, thrifted, or gifted. Karley and I want to inspire you to dress as you see best.
What does that look like for you?
Think about yourself in five years. Where do you wanna be?
Start manifesting that with the way you dress. I think expressing yourself through clothing is an act of self-love we often look down on. The most confident people I know have the best style and, honestly, they kill whatever they are wearing. Style is a spectrum, so have fun with it!
Everyday, your closet should feel like a big buffet. Ready to dig in?