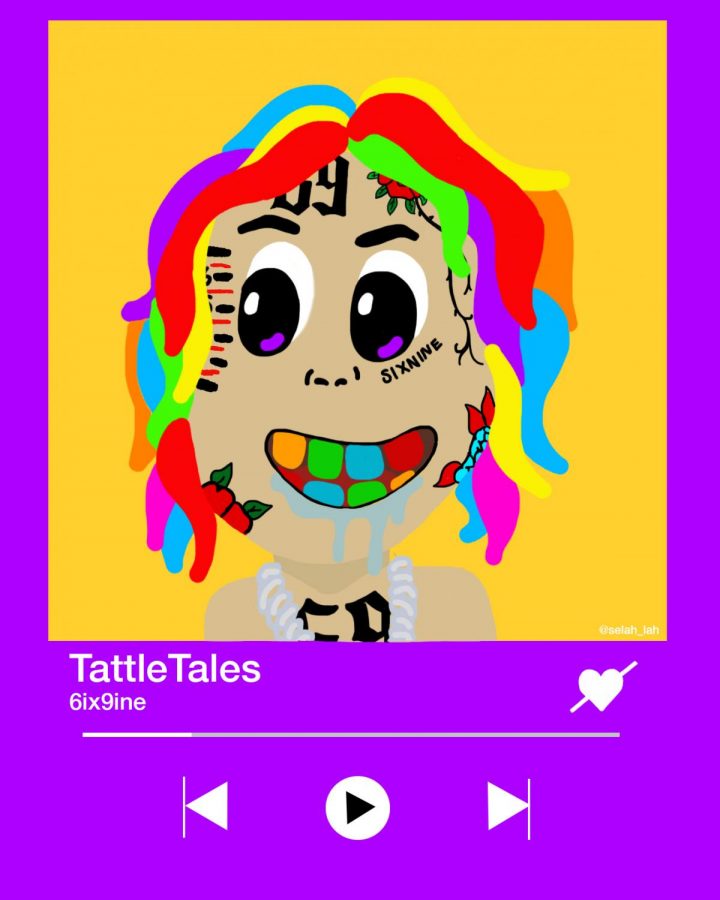 In December 2019, Daniel Hernandez, known by his stage name Tekashi 69, pleaded guilty to racketeering and owning illegal firearms. However, Hernandez managed to drop his prison sentence from 37 to two years after sharing critical information to a federal judge about his fellow Nine Trey Gangsta Bloods gang members. On September 4, not long after his acquittal from prison, Hernandez released his third full album, titled "Tattletales."
From his rainbow hair, music videos, and album covers, to his prolific "69" tattoos, or wearing a Justin Bieber hoodie during his first interview out of prison, right after accusing Bieber of artificially inflating sales for his and Ariana Grande's single "Stuck with you," Tekashi has regularly provoked responses from listeners and the rap industry.
Is it possible that this steadily escalating fame may have burst with "Tattletales"? Sales for the album have been projected to reach 65k units, slightly below the 66k units sold from his last album, "Dummy Boy." This time, Hernandez's persona may have been too blatant and distasteful to capture a wide enough audience, or maybe the content was just too unoriginal or boring to create a solid listening base.
"Locked up pt.2" serves as the intro track and gateway to the rest of the album, introducing Tekashi 69's regrets for tattling, and his malaise while in prison, singing: "Got me wishin' that I could take it all back / Fighting with these demons, barely even eatin.'"
On "GOOBA," Tekashi introduces his other, grittier gangster-death trap-inspired vocal style. In songs where he uses this voice, he bashes listeners with absurd and blunt lyrics, writing: "Are you dumb, stupid, or dumb, huh?" The same type of lyric also appears in "GATA," "PUNANI."
Tekashi's lapse into his abrasive vocal absurdities is often met with smooth and dark or upbeat instrumentals, or, if listeners are lucky, a classic auto-tuned melody or verse. Featuring jangley production on "TROLLZ" and its nearly Travis Scott-like hook, or the Latin-inspired "YAYA," both tracks create a palatable atmosphere.
GTL and AVA offer somewhat of a haven after a string of fairly boilerplate rap cuts, beginning with a clean guitar and drum rhythm, and evolving into 2 catchy hooks, regardless of the excruciating vocal mixing on GTL.
Tekashi 69's new album has once again become a controversy, as some listeners see it as the long-awaited demise of his poor artistic style, and others as a continuation of his already irreverent attitude that has shaken and shaped the industry. While there is an established base of people who outspokenly disapprove of Hernandez's image and work, he continues to succeed, even if his sales seem to plateau.