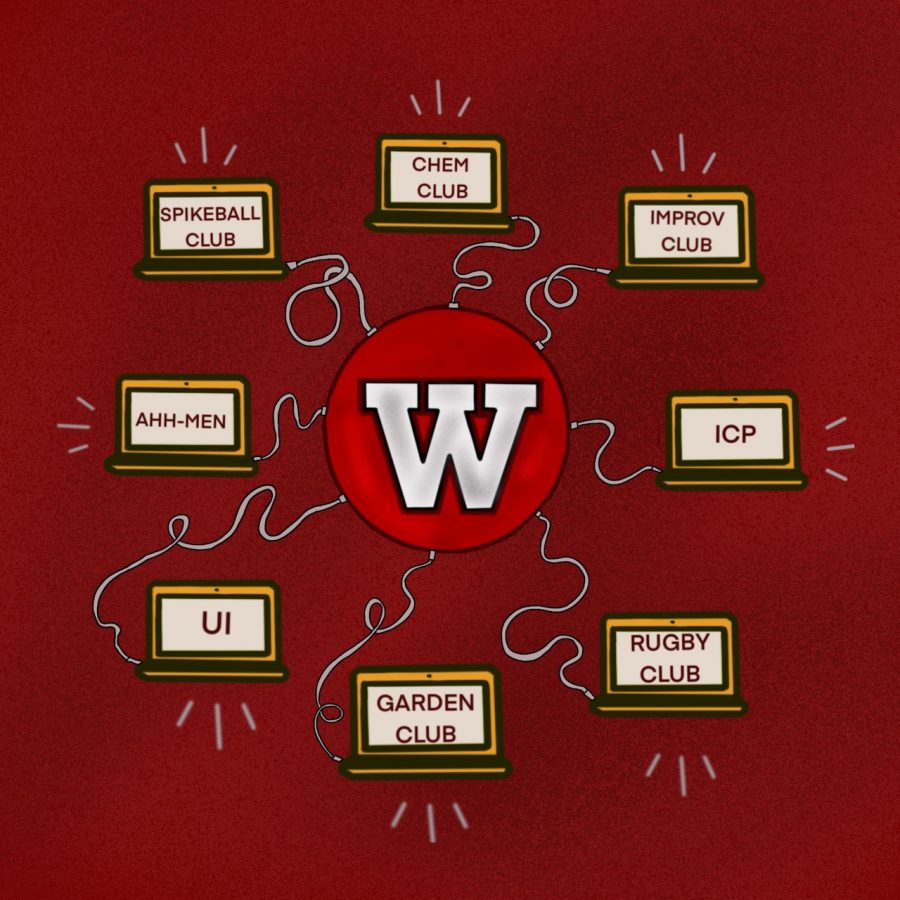 Ella Jennings
When life is full of unexpected turns, what sounds better than being with a group that enjoys the spontaneity? For the improvisation club at Westmont, that's what Jestmont is all about.
Started by three first-years who realized Westmont didn't have an improv club, Jestmont has been around for seven years, bringing together students who simply want to have fun doing various games and activities revolving around the idea of improvisation. Even with COVID-19, the improv club is one of the 25 active clubs at Westmont that has managed to find ways to keep their activities going online.
Current President Sam Stroming and Vice President Katy McDonald both reflected on how they, now seniors, first got involved with Jestmont as preview students: "When I got to the theatre, I realized that it is not some random meeting, but a group of crazy, exciting, hilarious students playing improv games. They welcomed us immediately, and that's when I decided that if I went to Westmont, I would join Jestmont. It felt outside of my comfort zone, but I saw the joy everyone had in letting go and being spontaneous and weird, and I knew I wanted that, too," Stroming stated. 
"Our host took us to a Jestmont meeting," McDonald added. "I was hooked on the fun, welcoming atmosphere. We've both been members since the first week our freshman year."
When asked what a regular meeting looked like before COVID-19, McDonald simply began with one word: "Craziness." She then went on to explain that they started with "warmup games like 'Zip Zap Zop,' then a short scene that has two to three people in them for about 45 minutes, before doing a 'Long Form' — little scenes that tie into a large plot — for 45 minutes." After that, they end with a game called 'Freeze' as they cool down.
As with many clubs on campus, Jestmont also had to switch gears to online participation. McDonald admitted that because members play off each other's energies, it's hard to do that online. She mentioned that "it'll be hard to [improvise] socially distanced, but if that's what we have to do to have our club members be safe, we'll do it."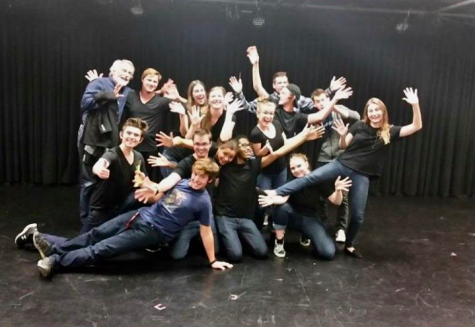 Jestmont does what it does best: they improvise. Stroming is confident that the club can stay active through the usage of Zoom, their Instagram page (@jestmont), and posted Youtube videos. "We still plan to meet Thursdays from 6-7 p.m. PST and Saturday 3-5 p.m. PST on Zoom! When we repopulate, depending on what we have permission to do, Jestmont will go on! Even if it is virtually," said Stroming 
"As for coming back, we would have to make our physical plan work [out] very differently because we can't hang on each other like we used to. But what is improv but not creative?" McDonald joked.
But do you have to be a Theatre Major/Minor? McDonald answered: "Not at all! The Theatre faculty helps us when we ask, but most of our members aren't part of the department at all."
Both co-leaders are hopeful that Jestmont can be a space for people of any major to come and escape everything this year has had to offer. McDonald expressed that she hopes that Jestmont "can be a place for people to have fun with their friends safely."
Stroming joined in, "Have fun, be brave, and play. No experience necessary!"
Students who want to join Jestmont, the Improv Club, are free to connect with either Sam Stroming (sstroming@westmont.edu) or Katy McDonald (katmcdonald@westmont.edu) and follow them on their Instagram page: @jestmont.