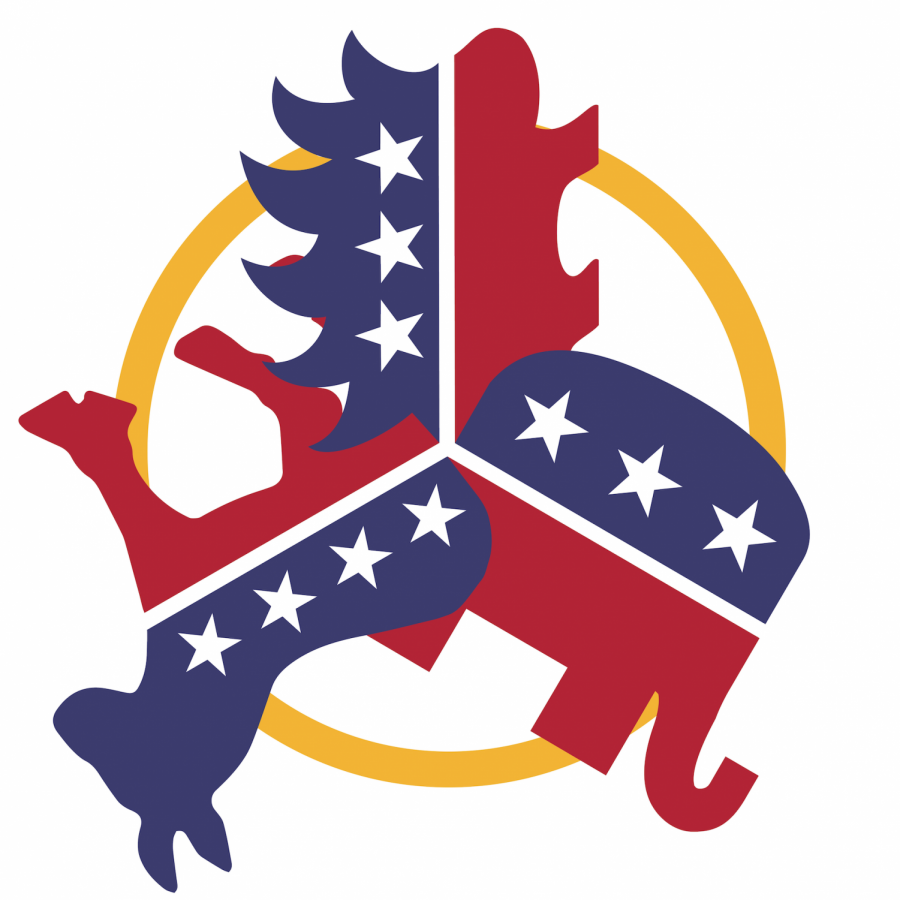 Trevor English
We live in a politically polarized era. In order to address this polarization, for the next three weeks I will cover what it means to be a Republican, Democrat and Independent at Westmont and why people have aligned themselves with each party.
What Does It Mean To Be Republican?
Republicans are well-known as the party of Lincoln and Reagan. While those party icons are representative of many conservatives, the way Westmont students interact with Republican politics is important to understand.
It is crucial to note that no matter the party people align with, there is variation in how they view their party's politics. For students at a Christian liberal arts college located in a largely liberal state, the variation can be even broader. Republicans like Jake Orme, Veronica Nguyen and Nathanael Nims come from different backgrounds, but they all identify as Republicans. While they agree on many issues, they still disagree in other respects. 
To start, the three have reached a consensus that they identify as Republicans because, if they had to choose between the two parties, they agree more with Republican policies. Conservative beliefs are at the root of Republican politics — chiefly, the idea that government power should be mostly left to state and local authorities with minimal interference in an individual's life. 
One of the clearest portrayals of this principle is the idea of the free market. According to Nims, "Conservatism gets a lot of things right as far as economic policy. The health of the economy is the health of the people … unfortunately, resources equal quality of life, which means education, access to investments and more."
In addition to conservatism, each have their own priorities within Republican politics. For Nguyen, it's a pro-life stance. For Nims, it's more of an isolationist platform. "I like America First policy. I like prioritizing its people. I'm kind of anti-interventionist when it comes to foreign policy." 
For Orme, a key priority is the environment. "We seem as a party to have stopped having [environmental] discussions entirely. I think it's a no-brainer for people in the Republican party to say yes, we should at least to some degree care." Republicans may sway similarly on a multitude of issues, but their positions are not completely the same and part of that has to do with their upbringings.
The Backstories
         When asked about developing their conservative values, the interviewees' stories differed greatly, due in part to their varied geographical backgrounds. Orme grew up in the rural portions of northern Georgia; then moved to Seattle, Washington; and finally, to Washington, D.C. As he transitioned from a typically Republican area to typically Democratic areas, he discovered more about how his political beliefs differ from the stereotypical Republican. "I tend to find myself somewhat to the left of most of my compatriots on social issues, and somewhat to the right of them on economic issues."
         Meanwhile, Nguyen was raised in predominantly liberal California. "Because I grew up in California, I had to do my own research and try to find out why I believe in certain things."
Nguyen recalled that in her junior year of high school, she officially aligned herself with the Republican party. "I'd listen to both arguments and read a bunch of news articles and realize I lean more right on my own, away from my family's values, and I started to be more concrete in my own personal views." And she pointed out one important thing about being a Republican in California: "In a state like this, you can't just blindly be Republican … you need an argument for why."
Nims grew up in a Christian community in Ventura, California. Because of his Christian background, Nims believed he hasn't been affected as much by the liberal lean of Southern California. Even after moving to Colorado Springs, a more right-leaning area, he's stayed "relatively independent of the local politics." 
Nims' biggest influence was his great-grandfather, who was a life-long Republican. "Some of my fondest memories with him were of chilling out in his office discussing why one thing is good and one thing is bad and perhaps what the ideal situation is to be in." Later, the Republican primary in 2016 was "the first time that I could identify as having my own beliefs that were more independent."
Compromise?
         Each interviewee believes compromise is necessary. Especially during this COVID-19 pandemic, Nims believes that compromise is of the utmost importance. "Compromise is critical to get things done like relief packages, certain kinds of budgets that come to basic things."
Nguyen commented, "My ideal [of American government] would be sitting at a table for Congress and talking about certain legislation and compromising. Having both parties being heard … not just being stern in what they believe in." 
Orme believed that compromise is achievable through local politics: "If you don't have involvement from people and you don't have people understanding that their opponents are also real people with real needs and real concerns, you're not gonna get anywhere as a country."
While there are some points — like the right to life — that the interviewees believe Republicans should stand firm on, most policy matters are still up for debate and have the potential for compromise. 
Though it may seem like DC has lately been defined by partisan politics, it is important to remember that individuals can differ from the whole. "American politics is a dualist political spectrum — you really only have Republicans and Democrats," said Orme. Republicans may stand united under a name and some broad policies, but the conversation on how both parties can work together should not stop at the simple party lines.