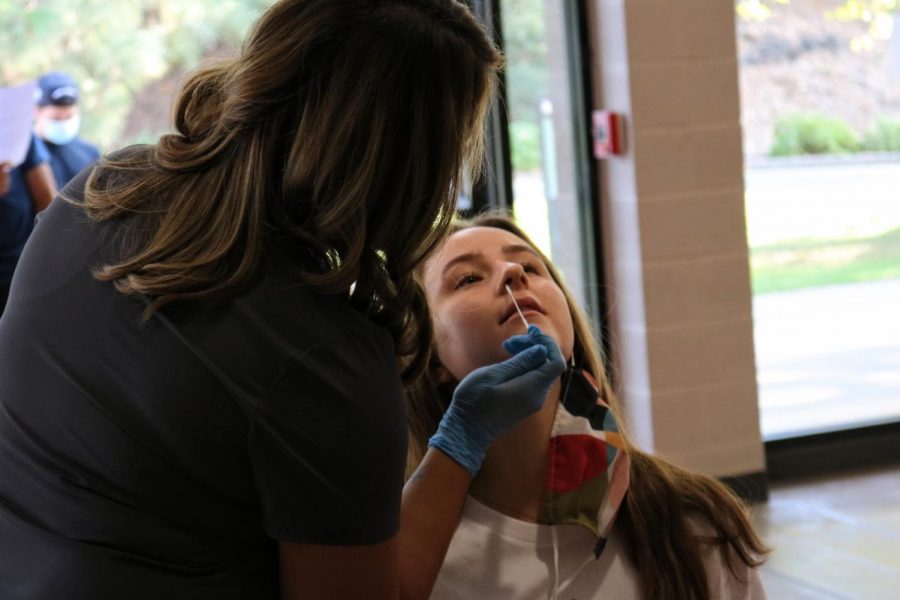 Ethan Vaughan
Westmont's true trial period, the first few weeks of being back on campus, is through. The college successfully dealt with its initial positive cases, navigated the transition to in-person classes, and quarantined several dozen students. Yet, even as the number of active COVID-19 cases on campus decreases to zero, the school is still in the midst of a pandemic. While students want to relax and hang out with friends to escape the stress that comes with midterms, increased work loads and no four-day break, those working to keep Westmont's cases down admonish the temptation to ease up on protocols.
Jason Tavarez, the Director of Institutional Resilience and the point person on COVID-19 issues, explained in detail what campus will look like as we continue to progress throughout the semester. He acknowledged that Westmont's plans for COVID-19 have not substantially changed, even after the most crucial period. Accordingly, Westmont intends to continue enforcing social distancing, mask-wearing and other guidelines that have helped keep Westmont safe thus far.
Tavarez pointed to our upcoming move to indoor classes, due to Santa Barbara being in the red tier, as an easier way for the coronavirus to spread. He commented, "It is incredibly important to maintain our good protocols since this virus is very contagious and spreads more easily inside. By continuing to distance, wear face coverings and sanitize, we create a far safer environment and keep the risk of infection and spread as low as possible."
Another impending issue is student quarantining. With this second round of testing, it is possible that there will be another wave of students having to isolate themselves in their rooms. Amelia Larsen, who was quarantined during the first round of testing, said emphatically of her experience, "I really hope I never have to go through that again, and I wouldn't wish that on any other student either." While people will have to quarantine if new cases arise, Jason Tavarez said that his office will exercise the same caution as before, which means contact tracing and quarantining students whenever necessary. He also exhorted students to keep social distancing protocols as a way to avoid quarantining, saying, "Proximity (closer than 6′) and time (for 15 minutes or more) are the two big factors we consider for quarantine, so if people remember that, we can avoid a lot of the issues we saw after the first round of testing."
Ultimately, the strategies Westmont has employed to keep the number of cases down have been working. New rounds of random testing bring to light asymptomatic cases and symptom checks and health center reports keep track of signs of COVID-19. With Santa Barbara County moving into the red tier, Westmont will continue to reap the rewards of abiding by strict standards. 
You can keep track of the most up-to-date information here.