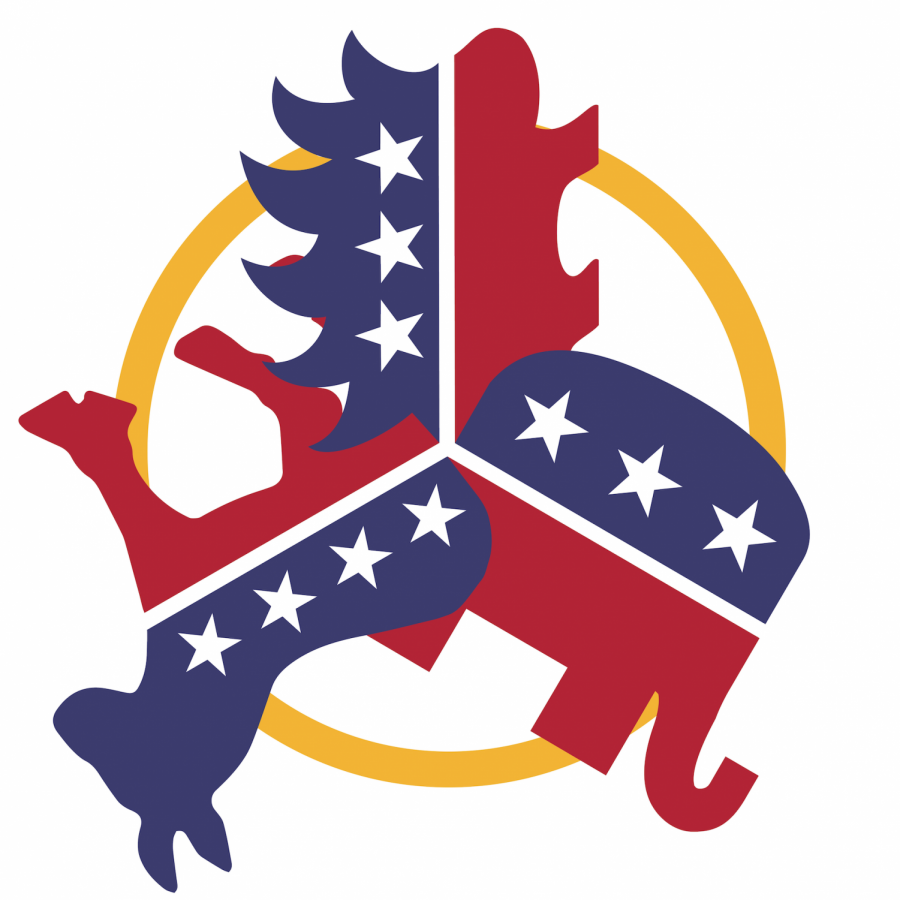 Trevor English
This article is the second in a three-part series covering what it means to be a Republican, Democrat and Independent at Westmont and why people have aligned themselves with each party.
What does it mean to be a Democrat?
Westmont students live in a unique political backdrop, situated on a Californian, Christian, liberal arts college campus in their pursuit of knowledge and spiritual wellness. For that reason, this setting brings unique perspectives on what it means to be affiliated with a certain party. Hannah Grierson, Emma Daniel and Jonathan Tejeda come from different backgrounds, but they share many similarities when it comes to policy positions and why they describe themselves as Democrats.
People generally associate the word "Democrat" with the term "liberal." To be liberal is to believe in a greater involvement of the federal government in the economic state of citizens, while conservatives believe that the greater authority should be distributed to the state and local governments. 
Grierson spoke to the role of a liberal ideology within the United States: "I think the federal government has a significant role to play in guaranteeing individual and collective rights, actively correcting injustices, and legislating in creative ways to solve the multiplicity of complex issues that pervade our fallen world." In short, by focusing on the population as a whole, more can be done.
Daniel then spoke to the core policy goals of the Democratic Party, which include "environmental regulations, cheaper — maybe even free — healthcare for everyone, equity and access to education and basic needs."
Adding to Daniel's thought, Tejeda commented, "I do want a government that can identify social and economic wrongs that should be rectified." 
Grierson elaborated on the government's role, saying, "Whether it's guaranteeing that every American has access to quality healthcare or pursuing comprehensive immigration reform that honors both national security and our common humanity, I find the Democratic party to provide the most rational and just policy solutions."
The Backstories
Each interviewed student gave different accounts of how they were raised and how they were shaped into the Democrats they are today. Tejeda has lived in Santa Barbara, a traditionally Democratic district, his whole life. Though he didn't know what party to align with at first, "living in such a diverse community has given me insights into cultures and different ways of thinking." 
Tejeda said he didn't commit to being a Democrat until "I started finding things out for myself and understanding my identity as a Mexican-American in high school and here at Westmont."
Daniel grew up in Southern Orange County. It's "notoriously one of the only counties in Southern California that tends to lean Republican and conservative." However, "the church community I was surrounded by truly prioritized service, community outreach and support … I think that is one of the main reasons that I believe what I do about policy and government aid/intervention."
Grierson grew up in a relatively conservative area of Washington state. Her family has shaped how she views politics today. "My family has always loved discussing politics — my Mom was a history teacher — and both my parents have become more solidly Democratic over time in response to what they view as the shift of the Republican party much farther to the right. Their political opinions and party alignment have affected my own views, but growing up with friends and church members who disagreed with my family politically has helped nuance and better inform my views."
Compromise?
In the same spirit as that of the Republicans interviewed last week, each Democrat interviewed this week believes that compromise is necessary. "I believe that Democrats and Republicans have to work together because there is no way for our government to continue as it is right now. We cannot continue to operate when policy goals are the only thing on the docket and not the true welfare of the people they are supposed to be serving," said Daniel. 
Grierson pointed out, "I believe that there is a lot more bi-partisan support for a variety of issues than most people imagine. Political compromise is historically messy, but it's possible and often the only ways to address the greatest issues facing America."
However, Democrats remain steadfast when it comes to some policies. According to Tejeda, "Democrats and Republicans should not compromise on any legislation that inherently harms Americans for their race, gender or economic status. I do not believe there should be leeway on these issues due to the fact that these issues are present in every facet of American life and the government should always make legislation for the betterment of the American people."
When it comes down to it, Grierson summed up why party differences exist in the first place: "Politics is nearly always dealing with gray areas, I believe that there are issues that are morally black and white, but there can be a variety of acceptable views on how the government chooses to respond and legislate. Often, Democrats and Republicans share the same value or goal such as seeking to reduce poverty, but have very different policy solutions on how to do so." 
If we have the same objectives in mind, all that's left is to negotiate and figure out what can be done in the best interest of all people within these United States of America.