In the election next week, Santa Barbara County voters will decide whether to elect incumbent Salud Carbajal (D) or his challenger, Andy Caldwell (R), to the U.S House of Representatives for California's 24th District Congressional seat. The Horizon reached out to both candidates to hear their stances on various issues, including racial injustice, climate change and economic development.
Racial Injustice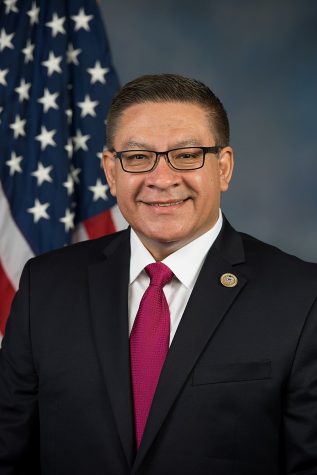 Caldwell and Carbajal both seek to combat racial injustice. Carbajal also desires to combat racial inequalities present in our nation. He claimed, "We must do all we can to achieve a just and equitable society that promotes inclusion and opportunities for all, and that includes pursuing sensible reforms to policing." Carbajal noted that he cosponsored the George Floyd Justice in Policing Act, passed by the House of Representatives in June, which would reform current law enforcement practices and would ban chokeholds and no-knock search warrants. Additionally, this bill would limit the transfer of military-grade equipment to local police departments. 
Caldwell maintained that racial inequalities are present in our nation, as demonstrated by the poverty of Native Americans, immigrants and people of color. Regarding the Black community, Caldwell asserted that inequality is rooted in the destruction of the family unit and the lack of school choice. He claimed that children of color are often raised on the streets and do not receive an adequate education, creating a cycle in which children of color attend school and then go to jail. If elected, Caldwell would encourage a nuclear family structure and would work to improve school choice so students of color could obtain a better education. Additionally, he declared that he "would bring back tech schools so that kids who are not interested in college can obtain a way to create wealth."
Environmentalism
Caldwell and Carbajal disagree on the importance of addressing climate change and other environmental issues. As a Christian, Caldwell acknowledged that "we should be good stewards and should not abuse the Earth." However, he does not regard environmental issues as the most significant concern. Caldwell stated that the Earth's temperature regularly fluctuates and that we are in between one of many ice ages. Caldwell emphasized that billions of individuals are living in extreme poverty and that affluent individuals have a responsibility to help get these people out of poverty.
Historically, he showed that nations, such as the United States, have risen to affluence through industrialization and inexpensive energy. He holds to the belief  that "we should be lifting them [poor nations] by what lifted us." Rather than focusing on environmental concerns, Caldwell believes it is important to encourage nations to industrialize so they can rise out of poverty, even if this results in the utilization of inexpensive and economically unfavorable resources, such as coal.
In contrast, Carbajal prioritizes environmental concerns. He stressed, "Climate change must be one of our top priorities and I am committed to advancing federal environmental policies that finally take the bold steps necessary to address our climate reality." During his tenure in the House, he has introduced several bills to address climate change. Carbajal introduced the Coastal States Climate Preparedness Act, which helps communities that have been severely impacted by climate change receive assistance. Additionally, he mentioned that he has introduced legislation that gave a billion dollars of funding for infrastructure projects to address challenges in obtaining water.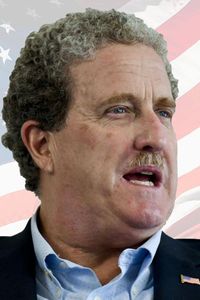 Economic Development
On the issue of the economy, Caldwell and Carbajal both seek to encourage economic development but emphasize different strategies to spur on prosperity. Caldwell highlighted the importance of bringing back jobs from China. He stated that blue-collar jobs, which have historically provided prosperity, have been lost to China. By bringing back these jobs, America can regain industrial jobs that employ less educated people so all individuals in the United States can prosper. 
Carbajal also seeks to encourage economic growth. He asserted, "We can do that through investing in our infrastructure, creating well-paying middle-class jobs, and encouraging green energy development." Carbajal explained that he has worked to provide the Central Coast with additional good jobs to stimulate the local economy throughout his terms, "working to bring public and private investment in commercial and military space operations to northern Santa Barbara County." He recently introduced the Energy Opportunity Zones Act, which provides tax credits to businesses that invest in renewable energy sources. Carbajal maintains that this will help create new jobs and will combat climate change. 
If students have any questions regarding the candidates' positions, there are resources for getting in contact with each campaign. Caldwell encourages students to email him at andy@andycaldwell2020.com. Additionally, students can contact Carbajal on his website at https://carbajal.house.gov/contact/ to learn more about his policies.