It's all over Instagram, it's your friends' must-have, it is Karley's and my favorite brand. Ladies and some gentlemen, let's talk about "House of Sunny." This London-based brand is dominating the fashion scene with its timeless pieces that boast bold colors and prints.
For me, the brand was a quarantine find. During my long days at home, I was endlessly searching for some spark of joy — anything to make me feel like I was not stuck at home, wearing the same nightgown for like 72 hours straight. One beautiful April morning, I found "House of Sunny." The brand's "Day Tripper" cardigan popped up onto my Instagram feed and thus began the love affair of the century.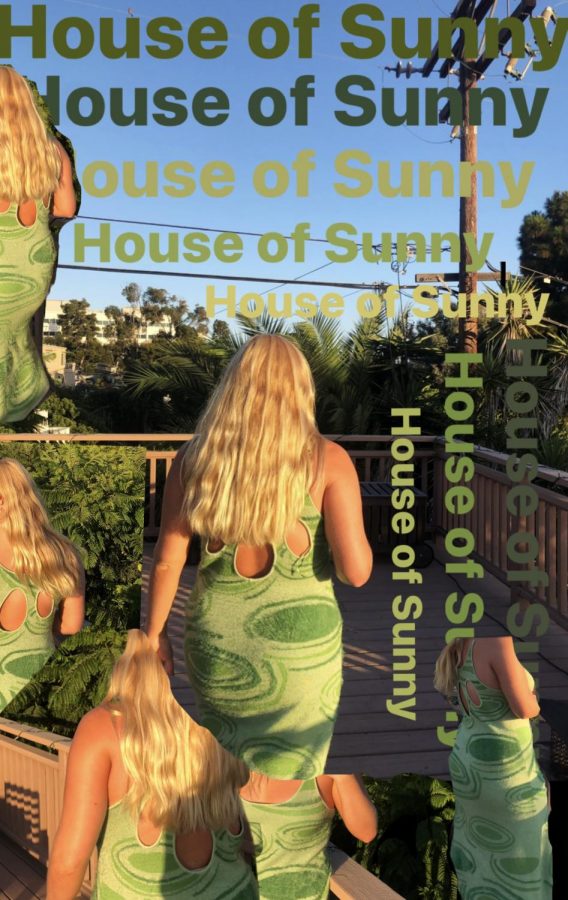 "House of Sunny," in my humble opinion, is the brand to watch this year because this fashion brand has mastered the art of simplistic silhouettes paired with vibrant colors. The shape of each piece of clothing is practical yet still makes a statement. What I really adore about this brand is the color scheme: I applaud every time "House of Sunny" drops a new collection because of their attention to colors and patterns. I usually shy away from patterns because I don't think they are practical, but "House of Sunny" has somehow made me want to dip my toe into the commitment of buying patterns, ranging from dalmatian spots to zebra print.
I also feel comfortable supporting the company because the brand is extremely sustainable and ethical. Based out of London, "House of Sunny" does pre-orders for most of their collection, which means the company alone only makes clothing based off of orders. This process, while making it more difficult to readily purchase items, results in less waste, which is better for the environment.
Real, sustainable clothing will usually not be cheap, but the price of admission is worth it because these items are made to last a lifetime with materials of better quality, and whoever made the garment is paid an actual livable wage. Your daughters will wear these pieces. They will withstand decades and, because of the sheer craftsmanship of each piece, they will never go out of style.
I have the Hockney dress in green and it is one of my favorite pieces to dress up with some heels, make more casual with a white turtleneck underneath, or just lounge around the house in it to make me feel like I am the main character in a soap opera — honestly, it is really hard to not feel like the main character in a "House of Sunny" dress. So, dear reader, this is our brand to watch. Go browse their Instagram page for a life change and even, dare I say it, find a piece of the collection you love and purchase it! I cannot wait to see all of you bejeweled in the greatness that is "House of Sunny."