Many know him from his insightful doctrine lectures and stylish bow ties, but Westmont professor Telford Work also has a deep history in music. Here he opens up about his experience with the music industry, as well as his acknowledgement of the significant role that Disc Jockeys play in society.
Work first started working as a DJ during a freshman dance in his dorm hall at his alma mater, Stanford. After his popular performance as a DJ at the dance, some friends urged him to apply to the school radio station. Securing the job because of his demo tape, Telford received a graveyard shift from 2-6am, eventually gaining credibility — and better slots — as time progressed.
The summer following his sophomore year, Work got two internships at radio stations in LA, CBS station KKHR — now Jack FM — and CBS's KROQ. Work reflects that, though the CBS station was very corporate in structure, KROQ was in its glory days: "they were one of maybe two stations in the country that pioneered punk, new wave alternative and synth pop." This provided a much more hands-on experience as he took on jobs like market research, phone calls, subbing for major DJs and eventually hosting some airtime himself.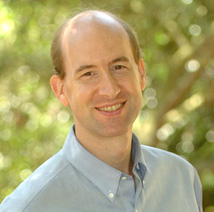 Though he ultimately did not pursue broadcasting as a career after graduating from Stanford, Work still deeply appreciates Disc Jockeys and their unique ability to use music to bridge social gaps. Telford affirmed how radio DJs are quickly becoming a thing of the past, but the niche they filled in exposing people to new music is being filled in other ways, such as reactionary videos that show a listener's response to a new genre or song.
Work specifically mentioned the channel "Lost in Vegas," hosted by two men with a background in hip hop and little exposure to other genres. Now boasting huge popularity with over one million subscribers, the hosts listen to songs ranging from Kansas' "Carry on Wayward Son" to Chris Stapleton's "Tennessee Whiskey" and record their responses. Work commented how the heartfelt feedback from listeners has created a culture of openness and has reflected the boundary-crossing that DJs strive for.
The role that Disc Jockeys once had on the radio and in other events has changed due to the rise in personal streaming services, but the unique challenge of introducing listeners to new music has been filled in new ways. Telford Work explains the profound role that a DJ has in breaking down the boundaries between listeners and exposing them to new types of music. He explains, "That's what a DJ lives for — to turn someone on to something they haven't appreciated before."