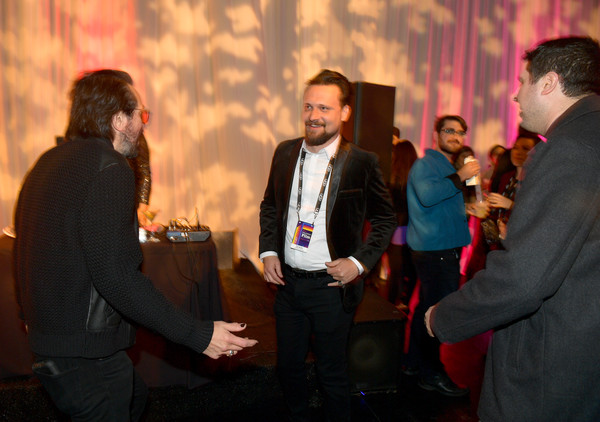 Getty Images
On Tuesday, Oct. 20, Westmont adjunct professor Sean Pratt hosted a conversation about Dan Gilroy's unnerving movie "Nightcrawler" for the inaugural meeting of Westmont's new virtual film club. After an evening of discussing color theory, anti-heroes and why they enjoyed the movie, students attending the film club were already emailing Professor Pratt about the next meeting.
Pratt spoke to The Horizon about his passion for film and his vision for the club.
The Horizon: Before we dive into the club, what is your background with film and how did you end up at Westmont?
Sean Pratt: "I grew up in Santa Barbara. Since I was a preteen, I've been making short films. In high school, I started working at movie theaters and I worked there for almost ten years, managing theaters on State Street.
I went to Brooks Institute, where I did a good amount of independent film production — short films, music videos and a feature-length documentary. After I graduated, I was offered a year-round position at the Santa Barbara International Film Festival where I still work, on the exhibition side of things. I absolutely love it.
I decided several years ago that I wanted to teach, so I got my MA in business administration to teach at the college level. When I got connected with Mitchell Thomas, and he said Westmont was looking to do a production course, I said 'please sign me up!' I'm fortunate now to be almost a year in at Westmont."
Why was the film club started?
"I felt like we needed to be creative at this time when we're not able to project movies in large groups in Porter Hall or watch Westmont theater performances in person.
After attending a club meeting, I want people to be able to go watch movies and have a better understanding of what makes a movie a great movie.
Art is interpretive and film is interpretive. I want people to have the opportunity to gain a vocabulary to better discuss film, even if it's just through listening to other people talk about it."
What is the format of a typical club meeting? 
"I suggest a movie, people watch it on their own time, and then we get together and we chat on Zoom for thirty to forty minutes. At our first meeting, we had about a dozen people. Right now, I plan on just doing it once a month and then seeing how it evolves."
How will you select future films?
"I first look and see what films are available on major platforms — Netflix, Amazon, Hulu, etc. — and then see which ones most excite me. I'm looking for films that will be interesting to dissect from a film theory perspective or films that students will really connect with. And I'm open to student suggestions!"
What are you looking forward to for the future of the film club?
"I'm excited to see students take ownership of the club and to see where it goes."
The film club's next meeting date and time are still undetermined, but look for updates in your Westmont email or contact spratt@westmont.edu if you have questions. As Professor Pratt reminds us, "The club is an opportunity to talk about films that people love. You don't have to be a film major or minor!"