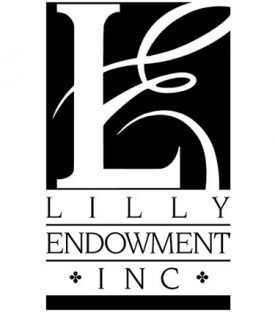 Westmont College recently received a one million dollar grant from Lilly Endowment Inc. in order to establish the Westmont Center for Thriving Communities. The grant is part of the Lilly Endowment's Thriving Congregations Initiative, a nationwide initiative intended to revitalize the current state of the American church. 
As one of ninety-two grant recipients, Westmont was chosen to receive a five-year grant. The school has plans to collaborate with eight to twelve congregations per year within the central coast region, from Thousand Oaks to San Luis Obispo. Currently, the program is in the midst of the planning stages, but the school hopes for its full realization by August 2021. 
The initiative aims to help local churches and their communities thrive through partnering closely with congregations and promoting the practice of close networking between churches.
Westmont plans to connect local congregations with each other and with the rich pool of resources the school has access to through plenary retreats, personal consulting and various events. Westmont also intends to adapt the processes of three already existing entities — the Center for Social Entrepreneurship, Westmont Initiative for Public Dialogue and Deliberation, and the Westmont Decision Lab — and use them to aid local churches in accomplishing their respective missions. 
Dr. Aaron Sizer, Associate Director of the Gaede Institute, and Pastor Scott Lisea will co-direct the program. Dr. Sizer explained the pressing need for the center, especially in the central coast region. For the past 70 years, the region's population has increased, and, as a result of the influx of people, churches have naturally expanded.
Dr. Sizer added that since demographic growth is stalling, congregations need to make a more concerted effort to draw people in and to sharpen the relevance of their institutions. Considering that Santa Barbara has one of the highest rates of poverty in the state, that racial division is intensifying, and that the pandemic is adversely affecting the local economy, now is a crucial moment for churches to get even more involved in the community. "It feels exciting to imagine ministry in incarnational ways," said Sizer. "How can we help churches act as God's hands, feet and eyes?"
The new center is supposed to foster a diverse and open experience by collaborating with congregations from all branches of Christianity and encouraging inter-church conversations about theology, service and social issues. 
The Center for Thriving Communities will also act as a conduit for Westmont students to learn about practical ways to better serve the Church. The co-directors developed a new fellowship program where students can spend one year as a fellow, keeping contact with local churches, conducting research, and helping arrange church events.