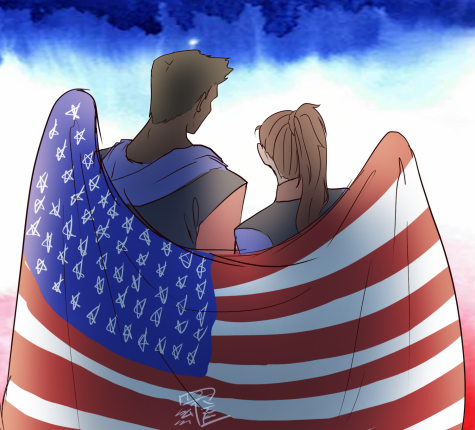 Dear Capstone readers,
It is no use denying that the recent election is a pivotal moment in our nation's history. While recent political events are simply the latest in a string of occurrences that have made this year one of the most stressful and confusing times in our recollection, do not worry because the Capstone will straighten out the facts for you.
First off, let's address the elephant in the room. As he announced on Twitter, Donald J. Trump has already won the election, so really, there is no point in wondering who the next American president will be.
Of course, this piece of news might come as a bit of a shock or, at the very least, a disappointment to Biden supporters. 
Many disreputable sources of news like Associated Press, the New York Times, and BBC News are claiming that Biden was the victor. Capstone readers should already know, however, that these platforms' unbiased reporting, meticulous research, and long histories of accurate election predictions don't hold a candle to the best source of truth on the Internet: Twitter.
In some circles, a rumor is circulating that Trump's Twitter declaration of election victory might not be true, though the very thought that anything Trump posts on Twitter might be false is undoubtedly absurd.
The division between political parties is so strong that it can be difficult to realize that we are all citizens of one country, "one nation under God, with liberty and justice for all." In keeping with this sentiment, your Capstone team has a suggestion for you. Forget about the party lines and have a party instead! Socializing with people who hold views drastically different from your own in an unrestrained environment is surely the best way to cure your post-election blues.
While this period in politics has not been an easy time for any of us, do not give up hope. There is the barest possibility of a chance that the apocalypse will hold off for another four years.