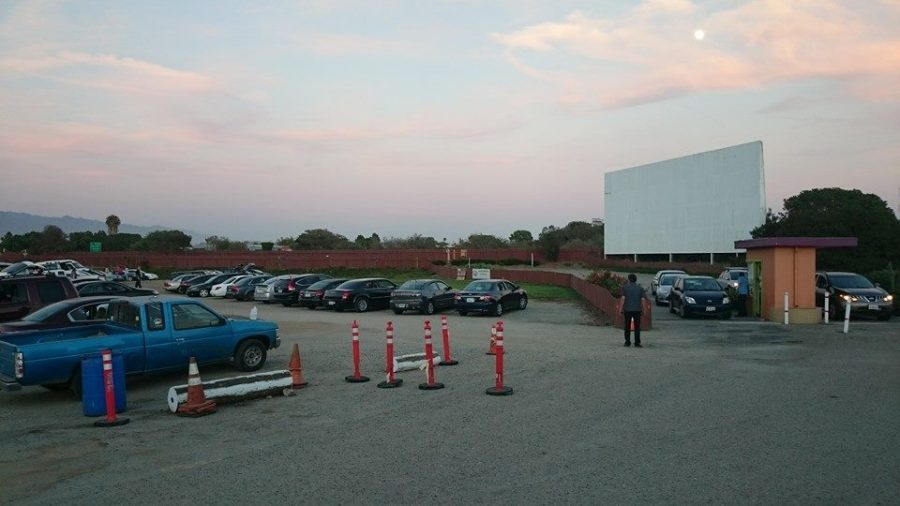 Courtesy of the West Wind Drive-In
Many may think of drive-in theaters as a thing of the past, but Santa Barbara's own West Wind Drive-In Theater is revitalizing this beloved tradition. The large screen and open lot provide an experience suitable and enjoyable for all ages.
A family-owned business, West Wind has been carrying on this timeless tradition since 1952, now boasting seven locations in three states, making it the largest chain of drive-in theaters in the world. Their family-friendly environment mixed with showings of both old and new movies combine for a stellar reputation. Additionally, in this time of contact-less and socially distanced activities, drive-in theaters are gaining immense popularity.
A partnership between the theater and UCSB has launched a new series of "arts and lectures" in which the theater offers free weekly viewings of a variety of films — that's right, completely free! The theater has already screened popular films such as Disney's beloved "Coco" and Greta Gerwig's "Lady Bird." Upcoming features include "Raiders of the Lost Ark" and "Inception," followed by holiday favorites "Elf" and "It's a Wonderful Life."
Freshman Ford Sachsenmaier recently went to see "Lady Bird" with some of his friends and thoroughly enjoyed the experience. Sachsenmaier commented, "The drive-in theater was an easy and safe way to experience a great movie with friends. It felt like both a cozy night watching a movie and a fun adventure, all in one!" He hopes to continue going to see more of the films that are scheduled.
If you are looking for a new and safe activity, maybe it's time to turn to an old and timeless tradition. Grab a friend and some popcorn and head to Goleta to enjoy a brand new or old favorite at West Wind Drive-In Theater.