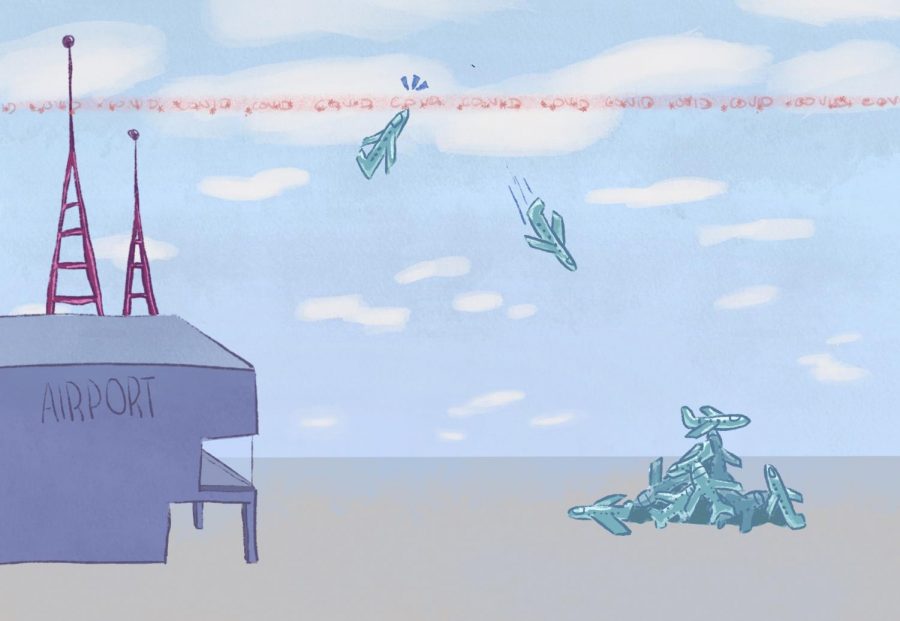 Moriah Chiang
Before the pandemic, many students looked forward to study abroad programs, which were then cancelled or postponed until the 2022-2023 school year. Despite the understandable disappointment at trip cancellations, many students have shown the community's optimism and resilience. 
Sophia Bartolo, a junior at Westmont, had planned to travel around Europe this fall. While many would view this as a major setback, Bartolo called it a "blessing in disguise."
Because she was notified of the cancellation early, Bartolo did not have to make many adjustments. In fact, her class schedule was unaffected by the change. Bartolo stated, "The program and professors are really good at helping students balance classes and travelling."
When asked if this change affected her major, Bartolo responded, "I wasn't going for my major and I think that's why Westmont is actually really cool because you can study abroad and it doesn't have to be for your major." This year isn't what anyone had anticipated, especially for Bartolo, but with hopes to travel to Spain with orchestra this summer, she just wishes to get a refund on her plane ticket.
Another student, Ebun Kalejaiye, was looking forward to studying abroad in Spain in an affiliate program with Trinity College this spring. Similar to Bartolo, she responded to the cancellation with positivity. 
Unlike Bartolo, Kalejaiye had to rearrange her whole college plan after finding out she would not be able to travel next semester. She explained, "I'm a sophomore, so I still have more time, but my plan for a political science major and a Spanish and business double minor had to change. Now it's a Spanish and political science double major."
Through the obstacle of altering an entire four-year plan, Kalejaiye continued in her optimism, explaining that changing to a Spanish major gives her a higher likelihood of being able to study abroad her junior year because the major requires it. Though next semester would have been an exciting and new experience for Kalejaiye, she said, "A positive that came from this is being able to spend more time with friends and I can take more Spanish classes before studying abroad."