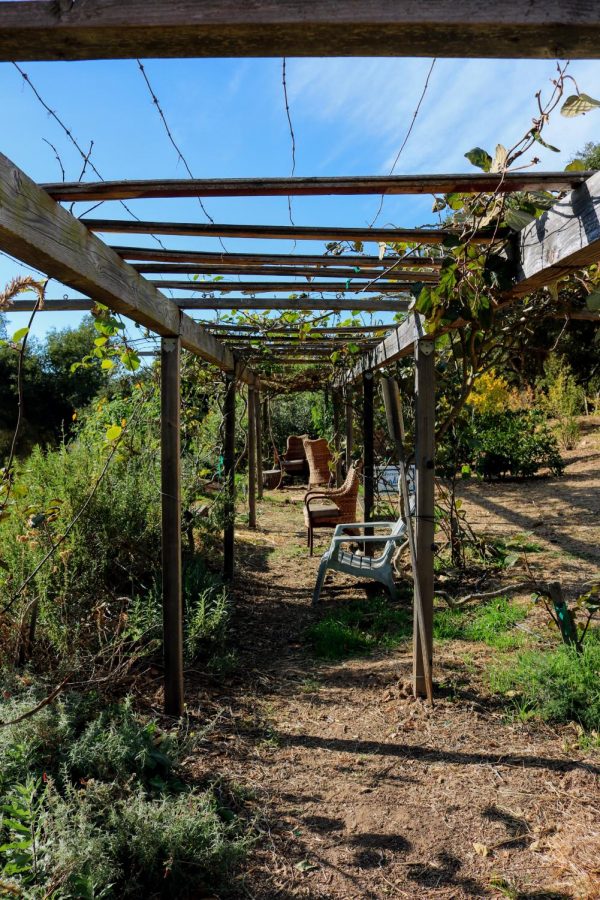 The COVID-19 pandemic has made it especially challenging for Westmont College to remain environmentally friendly while safely housing students. Brennan Confer, President of the Students for Sustainability club, Hannah Grierson, Vice President of WCSA, and Randy Jones, Director of Campus Planning, spoke about the current challenges and offered ways that Westmont can encourage sustainability during the pandemic. 
Confer, a senior, emphasized that there are subtle and obvious ways that the pandemic has negatively affected Westmont's environmental impact. Because of COVID-19, the dining commons has utilized more plastic and other waste, increasing Westmont's environmental footprint. From an administrative point of view, Jones added that the pandemic has adversely affected Westmont's sustainability efforts because of health and safety concerns. For example, Westmont College keeps windows and doors open to maintain air circulation, which increases the college's energy use when heating and air conditioning systems are left on. 
Additionally, Confer stated that Westmont has enacted a hiring freeze and has limited expenses because of the pandemic, preventing the college from hiring a sustainability coordinator, a garden coordinator, or filling other positions related to sustainability. He maintained that the leaders of the Students for Sustainability club, including Rachel Clyde and Sofia Troya, along with some faculty members bear responsibility to "keep up with the garden, COVID-related food waste, or advocate for grant funding for larger projects." These strained resources make it challenging to implement larger projects.
Grierson communicated that "WCSA is committed to conveying student concerns regarding sustainability to the administration and working diligently to make sure that these are addressed in a timely and pragmatic manner." She stressed that WCSA hopes to use its unique position to enact change and that the organization is working with the College Advancement Office and other offices to encourage sustainability.
Grierson shared that the student association is hoping to fund several short-term projects, including restarting the EcoReps program, and is working with the College Advancement Office to reinstate a sustainability coordinator through securing a multi-year grant. 
Confer offered several ways that Westmont students can encourage sustainability during the pandemic. He implored students to reduce Westmont's harmful impact by learning what dining commons materials can be recycled and by using reusable silverware. However, he emphasized that reducing Westmont's environmental impact requires the action of students and the administration alike, and that students who wish to reduce Westmont's dining impact should talk to Sodexo and encourage them to reduce waste. Jones encourages students to participate in sustainability by determining what dining trash can be recycled, as currently "trash and recycling receptacles [are] overflowing with mixed waste, especially after meals. Convenience seems to be more important than the environment." 
Confer stressed that, despite limitations, students must partner with the administration and student organizations to enact the biggest changes. "As students, we're limited in time and power," he said. "The longer I've worked with sustainability at Westmont, the more I think structural changes are impossible without administrative sway." The Students for Sustainability Club continues to work with WCSA, the executive team, and other administrators to build momentum for sustainability.