I'm surprised it took me this long to write this article, seriously. This should have been like number two but definitely not before "Why it's time to let go of Free People."
Wait — hello reader! It's been a minute, huh? Missed you so. I hope you all consciously shopped this Black Friday for things you needed and supported small brands; they need your love! Anyways, I wanted to give you an article that is a mix between a personal crossword puzzle and a beginning for your new Pinterest board. So, let's talk about your fashion role models and freaking elevate our adoration to them.
I once heard a quote by a designer that she wakes up every day and decides which Spice Girl she wants to be. Although '90s bubblegum grunge isn't my go-to style, I was — and still am — obsessed with the idea of waking up every day with no tie to your last outfit and open arms to your upcoming outfit, inspired by your own personal fashion icon. Fashion icons are grounding. They give you a sense of cohesiveness while styling but also allow you to add your own special flare.
Who are mine? So glad you asked. It's not like I've been dying to talk about them or anything.

Princess Diana
I feel like I don't even need to explain this one. She's absolutely timeless. Her color schemes are unmatched, her preppy sport looks are hot, and can we also just talk about the fact that, without her, biker shorts would not be making their comeback?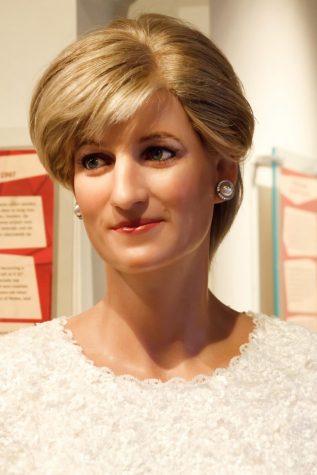 Carrie Bradshaw
Another one that I don't really need to explain, but I love to gush over her, so I will anyway. Carrie is the queen of icon statement pieces, heart-grabbing night outfits, colors that make you envious-yet-speechless, and shoes. So many great shoes have been inspired by the one-and-only Carrie Bradshaw.

Donna Sheridan
Played by our queen Meryl Streep, I live for the effortless-yet-glowing looks of Donna Sheridan. She always looks practical yet ready to sit down for a cocktail, something I can always get behind. When I think of Donna, I think of white linens, colorful overalls and dewy glowy makeup. How can you not get behind that?

Dolly Parton
You can't have the name "Katharine Grace" and not have some western roots in your closet. Cowboy boots and sparkly dresses wouldn't be a well-known combo without this queen. Dolly is the founder of — and, in my opinion, the inspiration of — the new western pieces most brands started coming out with last fall. She's the real Miss Americana: feminine, forward and covered in glitter. Um, I'm totally down.
Here's just, like, … a couple. There are so many more, like Lizzo, Vivian Horn, Harry Styles, Zoe Kravitz, Florence Welsh and the list goes on.
But the great thing is, I can legit wake up every day, say "thank you" to whoever inspired me yesterday, and take on whomever is my muse today. If this is hard for you, don't fret. Here are some tips: start a Pinterest board of one of your favorite fashion icons, find fits by them that inspire you and start building, buy colors that remind you of your fashion icon — you don't need brand names, just similar bones to what you liked about their style — and make it your own. Nothing is more fun than being inspired, but don't put yourself in a box: mix and match, dress it up … just have freaking fun.