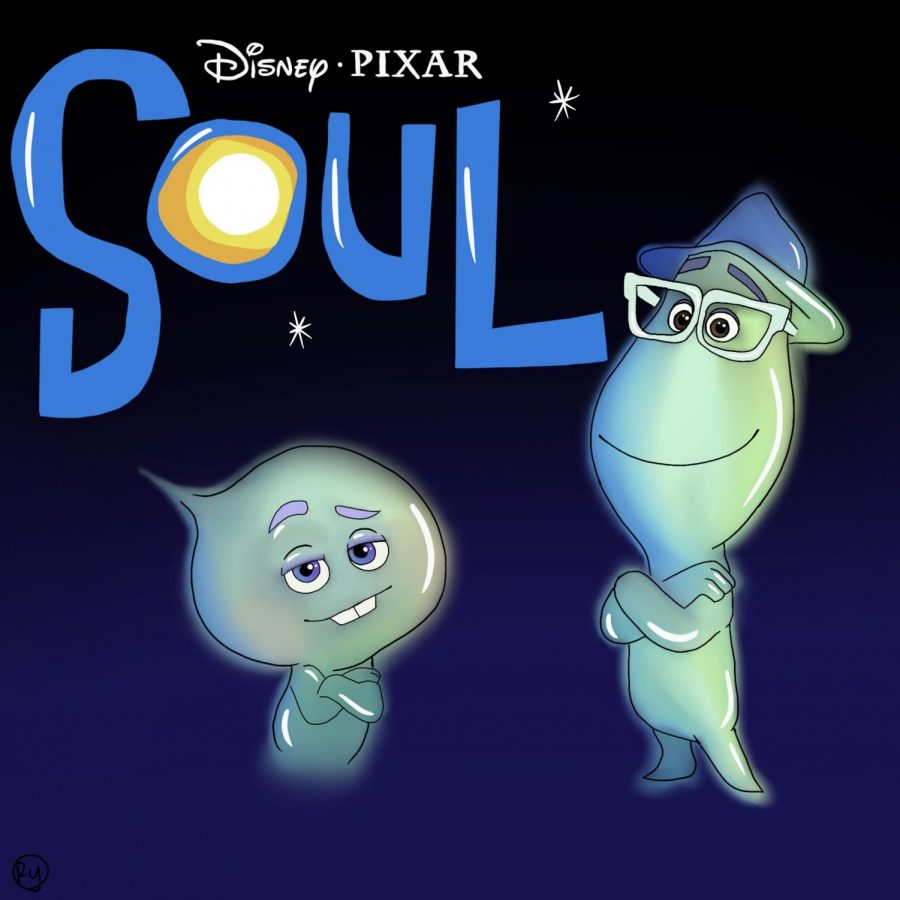 Rachel Yates
There may be some spoilers in this article.
"It's not the small questions that we're asking," "Soul" director Pete Docter tells the Santa Barbara International Film Festival: "Why live? What are we waking up for in the morning?" This inquiry into human purpose guides Docter, ("Inside Out," "Monsters, Inc.," "Up") and co-director Kemp Powers ("One Night in Miami") in their latest film from Pixar Studios, "Soul."
"Soul" follows Joe Gardener, an aspiring jazz pianist who teaches middle school band before undergoing a rapid metaphysical detour into "The Great Beyond," where lost souls await death and "The Great Before," where new souls are trained for life. While visiting this pseudo-purgatory, Joe is tasked with helping a soul named "22" find its life's purpose so that it can move on from "The Great Beyond."
Through many twists and turns, Joe comes to understand that the meaning of life lies not in grand ideas or wide-reaching concepts, but instead in the trivalites that are present in everyday living.
If this is the film's true message, then Pixar Studios' characteristic attention to detail reflects it perfectly. "Soul"'s precise depiction of New York — with its specific boroughs, actual train lines and intersections — juxtaposed with its playfully imagined Great Beyond and Great Before (whose renderings of souls recall the emotions of Docter's "Inside Out") creates a captivating watch. Pixar's artistry, evident in the two locations' contrasting visual texture and score, serves to highlight the possibility and majesty intrinsic in every earthly day.
Other details, such as Joe's fingers playing the actual notes played by musical consultant Jon Batiste or the individual curls shaved from Joe's head in the barbershop, highlight Pixar's immaculate attention to detail.
Some shots, such as those of Joe playing piano or of a bustling Queens, are transcendent, but they are too few and far between. While Docter and Powers' invention of the afterlife is intriguing, at times it feels like a laborious detour.
Still, "Soul" remains a well-crafted movie made by and for artists, pursuing meaningful questions and steering away from tropes of animated and family films. Powers, in an interview with the Santa Barbara International Film Festival, explains how "Soul"'s distinguishing feature is how the "getting what you want" moment is achieved two-thirds of the way through the film. "Soul"'s message lies in the events that unfold after this anti-climax.
Jazz star Dorothea Williams' parable for Joe encapsulates this message, in which a young fish asks an older fish how to reach the ocean. "The ocean?" the older fish responds, "That's what you're in right now."
"Soul" is an earnest reminder that passion is a way of being, not a specific interest. In jazz, as in life, it is the new, the unexpected and the improvisational that give us meaning.