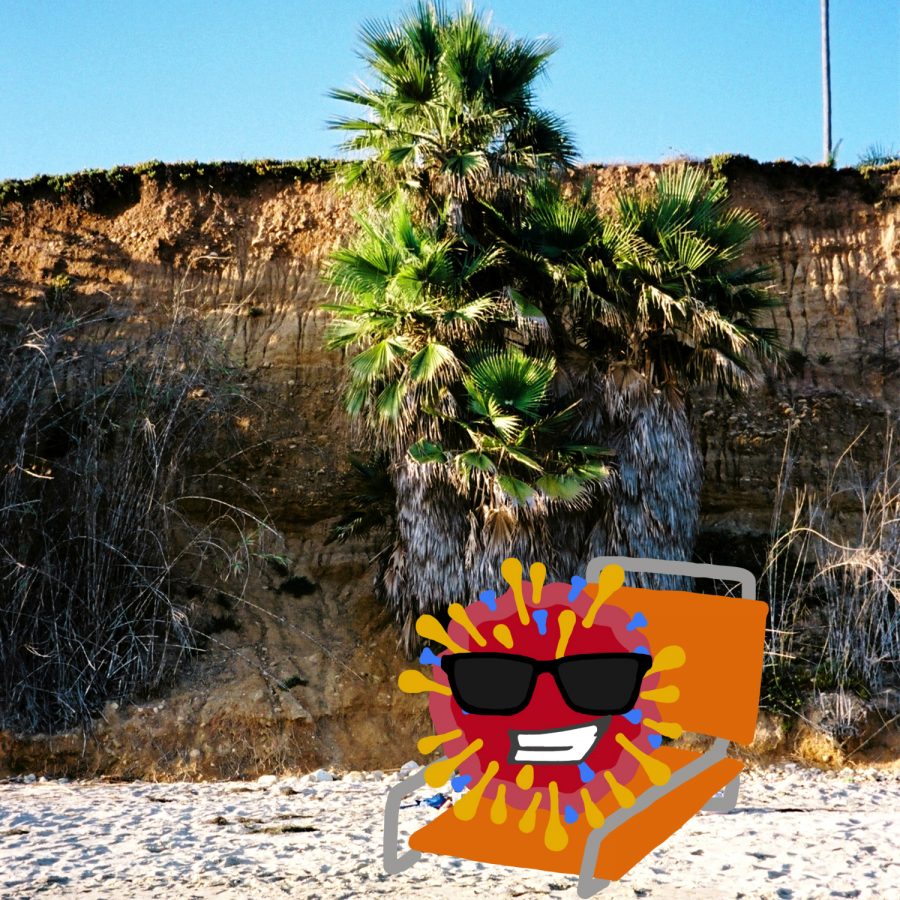 Selah Tennberg
To the delight of many local businesses, Governor Newsom announced last week that the regional stay-at-home order will lift in most California regions. Seven weeks after the latest stay-at-home order went into effect, Santa Barbara County is preparing for the immediate reopening of restaurants, gyms, movie theaters and places of worship. With attention to the required modifications, the county will return to referencing Governor Newsom's color-coded tier system, also called the Blueprint for a Safer Economy.
With this move, many activities will resume with special attention to the safety measures and continued social distancing at the purple tier. As people call up friends and loved ones to schedule dinner for the upcoming weekend, Public Health Officer Dr. Henning Ansorg warned in a Jan. 25 press release, "We are getting closer, but this is not over yet." 
At the purple tier, Santa Barbara County can resume outdoor dining and other personal services indoor at a maximum 25 percent capacity. Some of the modifications include outdoor seating for restaurants, gyms, places of worship and sporting events. The Jan. 25 press release from Santa Barbara County Public Health Department states a projected increase in ICU capacity, but Santa Barbara County remains at the state's most restrictive tier of the coronavirus mitigation plan.
At the purple tier, coronavirus cases are less than 8% per 100,000 population at a seven-day average. "In reference to this virus, however, we have more work to do. Our case rates remain high and our ICU capacity is still very low. Please stay the course. Avoid gatherings, wear your face covering, and stay six feet from those who you do not live with," shared Dr. Ansorg. 
At the news of the stay-at-home order lifting in Santa Barbara County, restaurants are scrambling to be safe for reopening. Cassandra Mata, manager of Lure Fish House, commented, "The cold weather also will prove to be a steep hill to climb. With many restaurants now serving outside, heaters are a hot commodity and we will definitely not have enough for each table to have their own, which I'm sure will make for some disgruntled guests." Restaurants are required to follow the purple tier guidelines and focus on health and safety in order to avoid another stay-at-home order. "Social distancing, masks [and] glove-wearing will be a top priority as well," said Mata. 
For students at Westmont College, the announcement does not change much in regards to campus life. Students continue to practice social distancing and attend class online via Zoom. Even though this shift doesn't immediately change anything for Westmont's campus, Jason Tavarez, Director of Institutional Resilience, said that "it does open up outdoor dining in Santa Barbara, which creates more avenues for interaction with folks outside of our bubble."
The announcement still affects student interactions off-campus, which will have an impact on case rates and the likelihood of in-person classes as the spring semester progresses. Advice given to those on campus includes remaining conscious of not just mask-wearing, but physical distancing, as well.
Moreover, Tavarez advised, "Don't hang out with other students in dorm rooms, do it outside, and when you do please be mindful … Try to avoid going home as much as possible as that is an additional avenue for COVID-19 to get on campus. Know that what we are seeing in the county is far more infectious and so easy to spread." Westmont College, and Santa Barbara County as a whole, will continue to monitor case numbers with an attempt to steer toward the less-restrictive red tier.