In the modern world of Amazon single-day delivery, Uber Eats and fast fashion, local businesses are doing the most they can to simply stay afloat. On top of that, the COVID-19 regulations of the last year have added a whole new layer of pressure for most independent establishments. 
In response to the adversities COVID-19 has created, the Santa Barbara community has banded together to support locally owned and operated businesses. Eric Kelley owns The Book Den, a local bookstore which opened in 1933.
Kelley explained how their long-standing customer relationships have greatly assisted their ability to withstand COVID-19: "I have had customers, really loyal customers, come in and tell me that they would much rather buy this book from us than Amazon." He recounted his experience with customers offering to donate books in an effort to support the store.
However, not all businesses have been able to weather the storm. Local restaurants have taken the brunt of the blow. Kelley stated, "We're half a block from State Street and many restaurants have been closed for a very long time. [Pandemic restrictions] hurt the whole area, but restaurants have been affected most." 
Since COVID-19 restrictions were first applied in Santa Barbara in March 2020, more than 40 local restaurants have been forced to close, including long-standing businesses such as the Dutch Garden, established in 1945, and the Rose Cafe, established in 1936.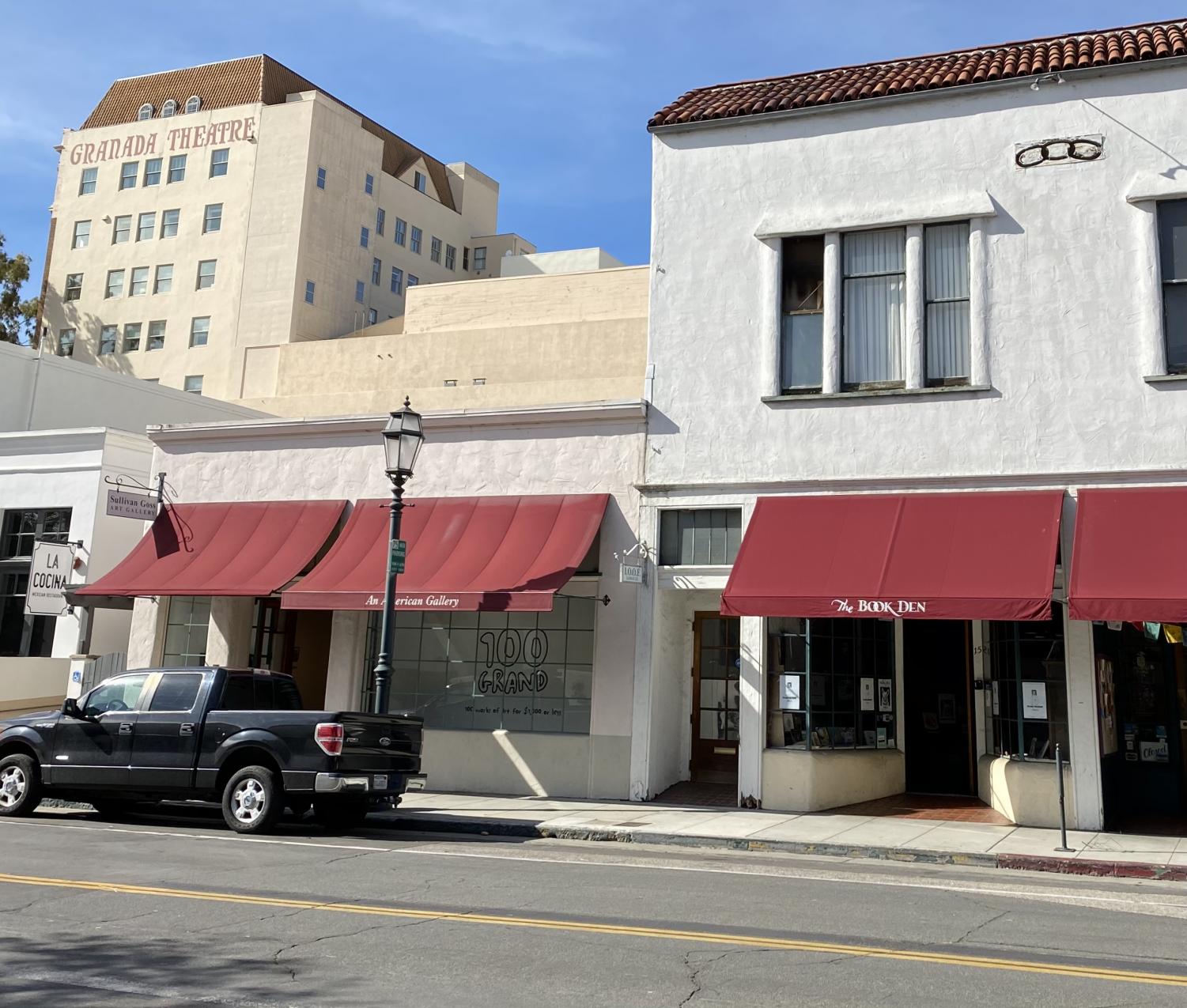 Jill Carre, owner of Chocolats du CaliBressan, was recently forced to close down the La Arcada branch of her store in Santa Barbara after nine years. However, the struggles for many local businesses in the area were prolonged, rather than started, by the COVID-19 restrictions.
Carre shared, "Our particular situation started three years ago, first with the Thomas [Fire] and the floods, and then when everything started closing due to the pandemic." 
Although Santa Barbara city planners did their best to keep things operating regularly, the adjustments were not enough to support many businesses. Carre commented, "What they did on State Street, opening it up, was wonderful. Things seemed pretty normal on the weekend, but still, during the week, it was deserted."
While the Santa Barbara local government and individual members of the community are offering aid, there is only so much that can be done to ensure the safety of the citizens and the prosperity of local businesses. Carre stated, "You can't really control anything. That's the hardest part."