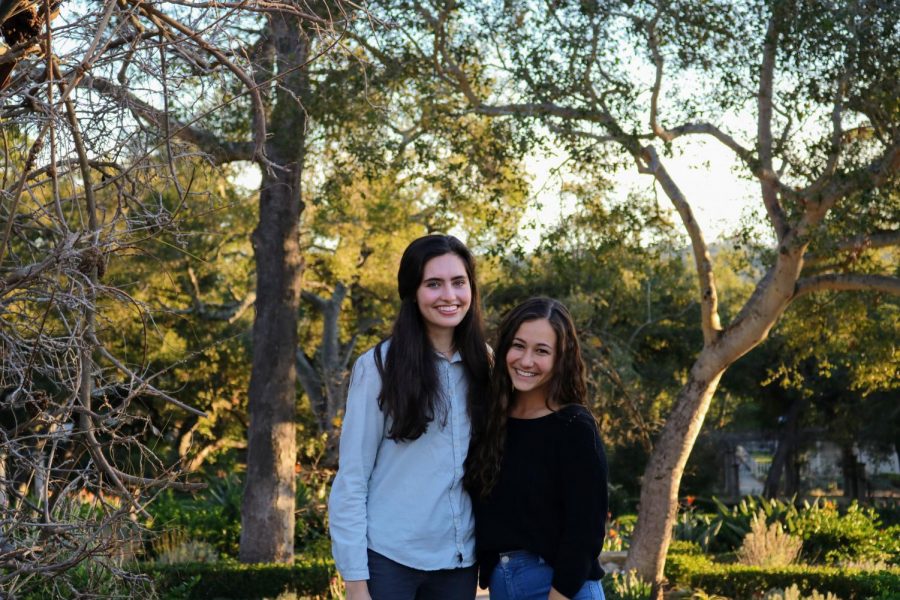 Ethan Vaughan
As the COVID-19 pandemic rages on, two Westmont students have started the Medicine in Action club, which focuses on helping students learn about and engage with current health issues. The club is advised by Dr. Steve Julio, professor of biology, and Dr. Cynthia Toms, professor of kinesiology.
Emma Hammond and Esther Green, the two sophomores who started the club, shared in a joint statement that the group hopes to "inspire deeper learning and discussion and current health issues" to animate students to work within the medical field. They stressed their desire to inspire interest in the medical field through contemporary health issues and plan to achieve this goal through the club community, events engaging with medical professionals, and continued conversations.
Hammond and Green got the idea for this club when they attended Westmont's Cupcakes and Clubs event in January 2020, as the event prompted them to discuss the possibility. They shared that "we recognized the need for a medical-related club that engaged and inspired students as they pushed through the rigorous courses of their pre-health track."
Last week, Medicine in Action club hosted their inaugural event, "The Virus and the Vaccine." Hammond and Green stated: "With around 57 participants and an incredible panel of professionals, this event engaged well in the current medical conversation around the SARS-CoV-2/COVID-19 virus and vaccine."  Hammond and Green emphasized that they intentionally gathered a panel with diverging voices to ensure a well-rounded discussion. They maintained that "although two of our panelists had to cancel due to hospital calls the day-of, we were fortunate enough to have an MD from Las Vegas join us on very short notice." 
Hammond and Green stated that students left the event with additional interest in the COVID-19 vaccine and that many students discussed the topic further in a class the following day.
Hammond and Green are planning another event, "The Virus and the Vaccine Part II" and will release more details soon. Additionally, they anticipate that the group will host further events, including "more discussion panels, featured speaker seminars, fundraisers for different organizations, connecting pre-med UCSB students with Westmont students, and various volunteer opportunities for community service and practical experience in the medical field." The club also hopes to support other members' ideas for future events. Hammond and Green have been contacted by a medical school in the Caribbean that may send representatives to speak at a future event. 
Hammond and Green also mentioned their hope that students who do not possess specific medical inclinations also participate in the club. Through the encouragement of others, they are overjoyed that their dream to start the club has become a reality.