The creative "Corona-coaster" of "A Winter's Tale (interrupted)"
An interview with director Mitchell Thomas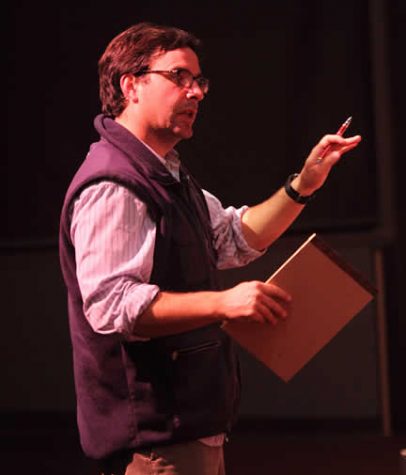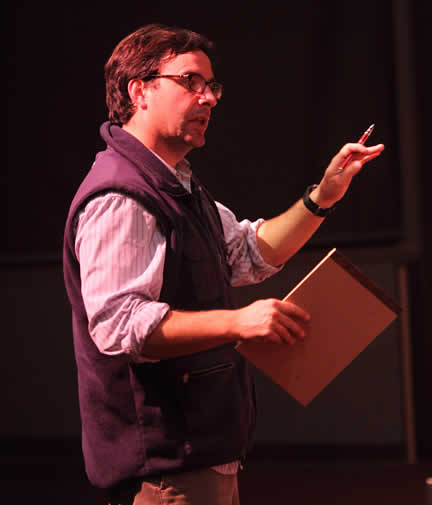 How can the multiple stories and perspectives from the past year become a cathartic work of art? How can artwork encapsulate such calamitous events — both divisive and unifying, intimate yet distant — for future audiences?
These are some of the questions that Chair of Westmont Theatre Arts Department and director Mitchell Thomas grapples with in the upcoming film "A Winter's Tale (interrupted)."
Based upon Shakespeare's play "A Winter's Tale," the film, produced by Westmont's theatre department, will witness a college production of the Bard's play brought to a halt by societal troubles uncannily similar to our own. A fresh and innovative mashup of classical theatrical acting and film, Thomas' adaptation takes inspiration from Shakespeare's original work, while incorporating present-day struggles such as racial protests, political unrest and a pandemic.
"A Winter's Tale" is commonly referred to as a "problem play" due to its unorthodox method of storytelling. Thomas says that the mix of genres and styles found in Shakespeare's text presented the perfect opportunity for honing in on the complicated blend of emotions so many people are currently experiencing.
"In our film, the narrative of Shakespeare's play breaks down," Thomas explained. "I think the particular mix of the story feels a whole lot like life right now on the 'Corona-coaster' — tragic one moment and moments of joy and laughter the next."
When asked what role the character of Time will play in the film, given the altered delineation of the work, Thomas declined to give an extensive answer. "We have double-cast … Kat Delaney, who plays Hermione to play Time, which gives a particular resonance to the work. I can't tell you why because it would be a spoiler!"
Production on "A Winter's Tale (interrupted)" first began in the spring of 2020 before the full impact of COVID-19 hit, but safety concerns drastically slowed production. While the long delay gave rise to many problems, it also created unexpected opportunities.
"We are … leaning heavily into video logs and b-roll footage about the artists making the story," Thomas said. "The collaboration of theatre arts with the new film studies minor has been particularly exciting!"
In addition to creating this technological collage the cast and crew of this artistic interpretation has had to adapt to safety protocols.
"We have had to cut down the text of Shakespeare's play significantly in order to have fewer actors on set," Thomas explained. "This has been a challenge, but ultimately allowed us to focus in on the text and the moments of the characters that are particularly charged and transformative — which has been a gift."
Ultimately, Thomas expressed his wish that audiences would find their own meaning in the film, identifying the suffering of the current moment but finally discovering a sense of optimism for the future.
"I hope that audiences remember that the great story continues, even in moments when we can't know or see the ending."