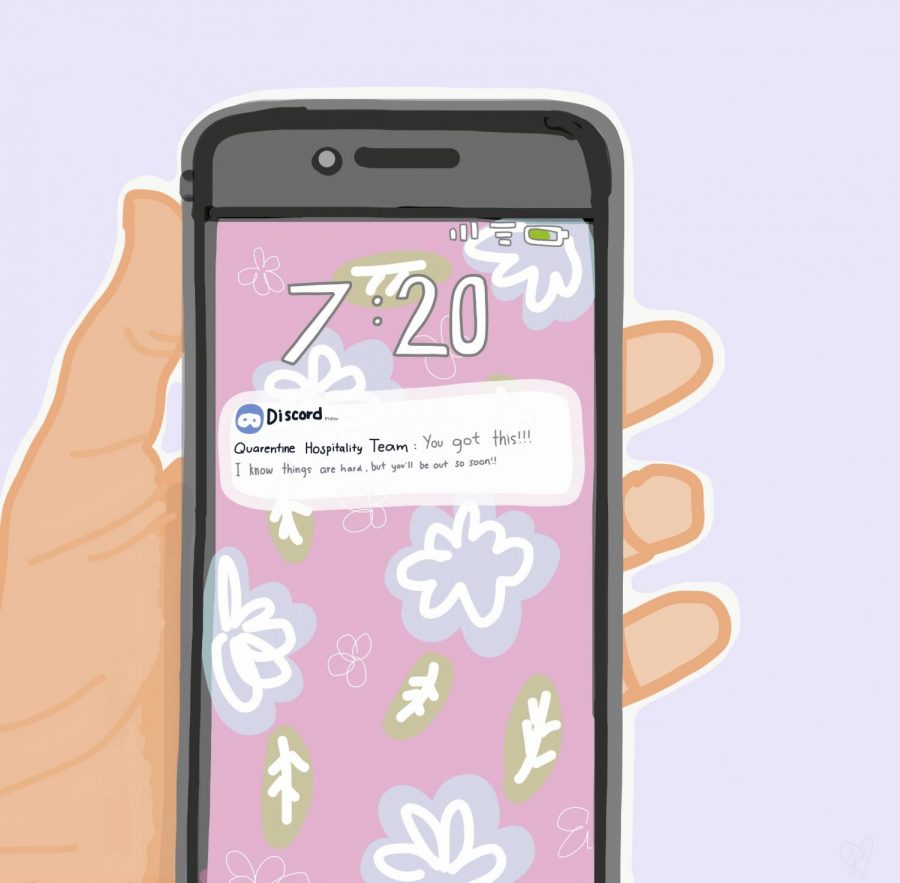 Jordan Cuskey
After enduring a six-day quarantine during the first semester of her first year, Naomi Siragusa knew she needed to help others who were isolated in quarantine. She and fellow first-year Angela Tran started the Quarantine Hospitality Team, a group that reaches out to quarantined Westmont students. 
Following a long chain of communication with the department of student life advisors, Siragusa set up a team of volunteers aimed at acknowledging student struggles while in quarantine. 
"It all started when we got put into quarantine the day after arriving on campus. We had a group chat with some other students who were quarantined and after we were out, we just reflected with them on little things, like 'it would've been nice to have our trash taken out,'" explained Siragusa. "Then we shifted our focus to what we could do, to how we could fulfill the non-essential needs for quarantined students."
After Siragusa's development of the basic model of the Quarantine Hospitality Team, she reached out to Tran to get the idea off the ground. "We've definitely evolved a lot since the beginning. At first, it was just me and Naomi coming up with tasks that needed to be done, and assigning those while we were still trying to find more volunteers," Tran said. "One thing we want to highlight is just how awesome our volunteers are. People have really done a good job at shifting into their area of service that best fits their expertise. It's been really great to see that passion and the talents they use to help people."
After facing quarantine alone, Siragusa understands the toll isolation takes on a student. "It's very easy when you're by yourself to slip. It's easy to reflect on how lonely you are, and think about everyone meeting new people and having fun, especially in the beginning of the semester," Siragusa said. "That was one of the big things I struggled with, not having anyone there. The mental health aspect of it was the most difficult, so one of the big things we want to do is target the mental health of the students and just let them know we're here and we see them; they haven't been forgotten."
To do this, Tran said the team designed simple care packages, a move inspired by her own experience at the start of the semester. The packages include friendly, encouraging notes as well as stress balls, candy, air fresheners and a "vision for solitude" paper outlining how the time can best be used to one's spiritual advantage. Tran explained how her own quarantine experience inspired her to get involved: "One of the big things that influenced me to get involved was day four or five of quarantine when we had the Augustinian picture. I wasn't able to go because I hadn't gotten my negative test result yet. I had contacted the Asian Student Association just to tell them I couldn't come to a meeting, and they delivered a little care package. That was such a small thing, but it made such a huge difference in my outlook."
Though there is still a need for their quarantine services, Siragusa and Tran said they hope their hospitable acts don't end there. They hope that when COVID-19 ends, they'll be able to continue to faithfully serve the Westmont community.