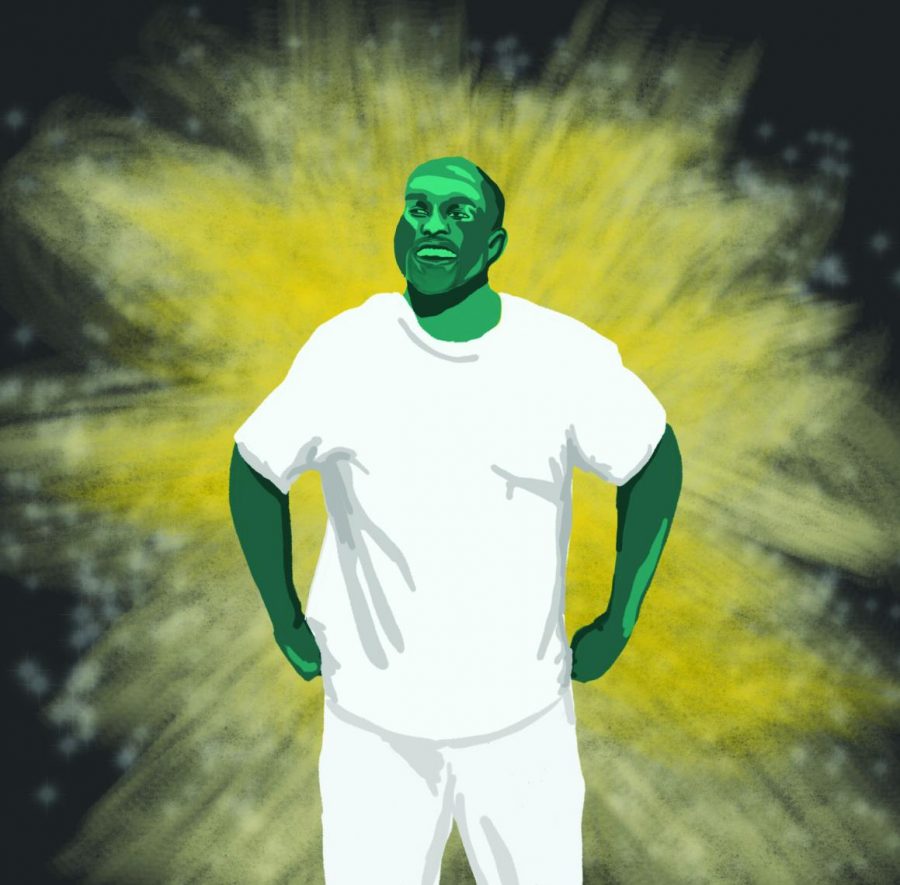 Jordan Douthit
After his releases of "Ye" and "KIDS SEE GHOSTS", and the album "Yandhi" remaining only a rumor, Kanye West has released the substantial "Jesus Is King." Surprisingly, its emphasis is on the lyrics, not just the originalities of the beats and melodies.
Yet West's inventiveness is as fresh as his previous two albums. "Closed On Sunday" uses a somber guitar sample resembling a classic American sound like Johnny Cash, and the instrumentals on "Water" resemble the improv track "Third Stone From The Sun," on Jimi Hendrix's 1967 album "Are You Experienced?"
Even so, "Closed on Sunday" transitions into a dance-pop anthem seeping with the driven power chords of a synth, and in "Water" the patination is off-set with the contribution of Art Clemon's cutting-edge vocals, which create an entirely new fabric of sound with materials from antiquity. Yet again, Kanye constructs full-bodied tracks, whose instrumentals and movements are indisputably original.
On "Jesus Is King," however, Kanye goes beyond this conceptual creativity for music, which is expected for his albums, and focuses on lyrics as well. In "Hands On," Kanye confesses to serving the devil his whole life, and in "God Is," Kanye sings about the attributes of God with his voice crackling like he doesn't have enough breath to sustain his praise.
But beyond the praise of God's glory and overt thanksgiving, he confesses about his past through a network of connections with his older albums and themes. By exhibiting the life from which God redeemed him, he creates a contrast between his past and present philosophies.
In the introduction track, "Every Hour," the Sunday Service Choir surges into melody, maintaining the classic gospel sound one might find at the West Angeles Church of God and Christ in Los Angeles. The trills of the piano backing the choir raise the enthusiasm of the track, only to be met by the mellow beginning of "Selah," the second composition on the album. Nearly the exact same drums from "Black Skinhead" punch through the warm synths of "Selah" to introduce a choir who slowly phases in an intense sequence of hallelujahs.
In "On God" and "Hands On," he references "On Sight," from his 2013 album "Yeezus." In "On Sight," Kanye relies on the seen world for strength, channeling power from sales of his Yeezy clothing line. "On Sight" is a wildly manic anthem for extreme hedonism that acts as a foil for "On God." "On God" opens with a question: "How do you get so much favor on your side?" and an answer: "Accept him as your Lord and Savior … Thou shalt love thy neighbor, not divide."  The track stands in dynamic opposition to "On Sight," by showing a reliance on the unseen for strength and value. "Use This Gospel" starts with the minimalist texture of the 2010 classic "Runaway" off his album "My Beautiful Dark Twisted Fantasy."  Additionally, it may be that the lights of fame from the song "All Of The Lights" on the same album are replaced by the "bright light" mentioned in "Follow God" and the light of Jesus that exposes darkness, as stated multiple times throughout the album.
"Jesus is Lord" may not be a source of anthems for the next decade, as many of Kanye's other albums were. However, it not only pushes the boundaries of genre (as Kanye usually does), but also acts as a confessional and testimony.  By alluding to his previous work, Kanye draws the listeners to witness how his old way of life has been redeemed by his new faith.