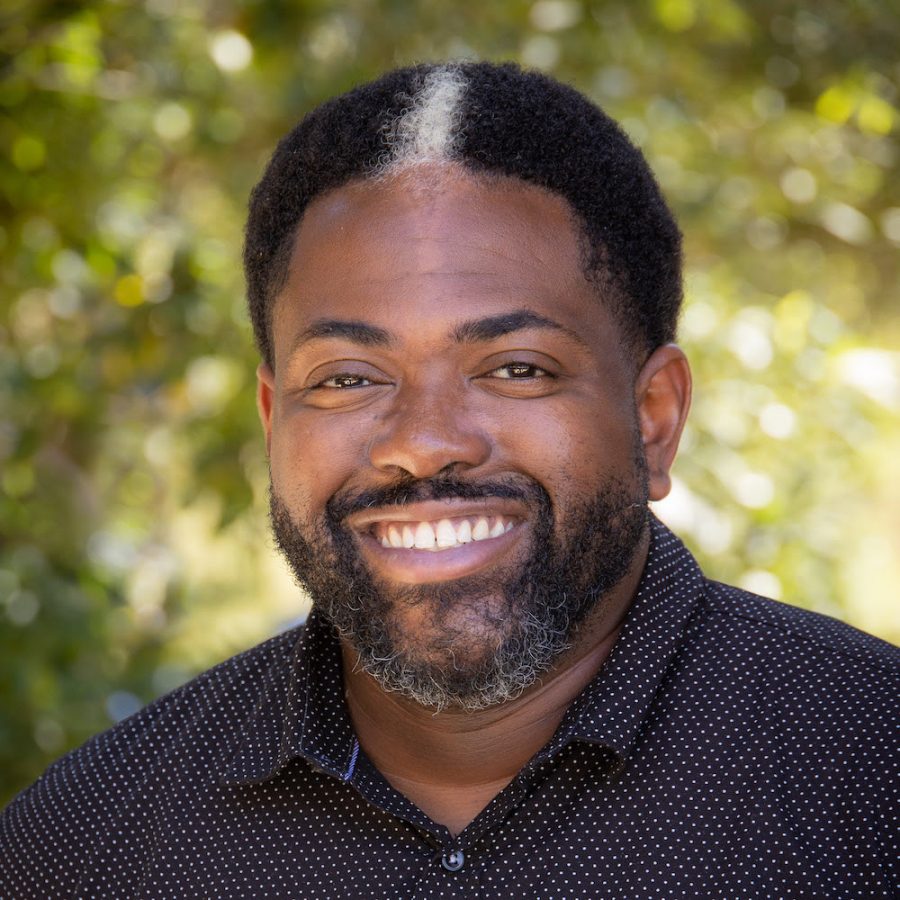 Brad Elliot, Westmont College
The ultimate triple threat — actor, director and professor — Johnny Jones does it all. 
As Westmont Theatre Arts' newest Scholar/Artist-in-Residence for diversity, equity, and inclusion, Jones will teach Great Literature of The Stage and Ethnicity and Gender on The American Stage and will also direct three NEXUS Staged Readings this semester. While only here for a semester, Jones is making a lasting impact on Westmont College.
The goal of the readings, Jones explained, is to showcase playwrights of color and provide "an opportunity to engage certain plays as [they relate] to aspects and conversations about … intersectionalities with race, with gender, class, religion and other social constructions that function throughout our society." 
"The use of theater as a social forum is [an] important thing," Jones continued, "That's the way, part of the way, I've always seen theater." Jones hopes to open this "social forum" at Westmont too, "[creating] community around these particular issues and an environment in which we can engage in them seriously, and not shy away from them and act as if we've had these conversations and we really haven't." 
For the past year, most theater has been remote or nonexistent, which makes the need for live theater much more dire. By engaging with these readings in person, the Westmont community has an outlet for meaningful dialogue and discussing the importance of justice within Westmont and the world.
According to Jones, performed readings are often a part of Reader's Theaters — where schools do readings of plays on low budgets while engaging audiences in the words they are speaking. Jones explained that staged readings give people the opportunity to "present a play, hear the play, hear the story, hear the ideas and themes, and be able to talk about that on certain levels."
With a BA in Mass Communication from University of Arkansas Pine Bluff, a MA in Performance Studies from New York University, and a MFA in Creative Writing from the California Institute of the Arts, Jones tries to incorporate all of his background into his work. Involved with theater since 2004, Jones considers it to be "complementary" to his career. Steve Broadnax — award-winning director, educator, writer and actor — helped jumpstart Jones' interest in theater as an influential mentor.
Jones previously taught at the University of Louisville, where he served as a professor of African American Theatre, and is currently teaching at Simmons College in Kentucky. When Jones is not working, you can find him curating "Gospel Banger" road-trip playlists with his wife or writing chapters on cable TV dramas. 
The NEXUS staged readings will be performed on Sept. 25, Nov. 6, and Dec. 4 at 7:30 p.m. in Porter Theater. Students of all races and ethnicities who are interested in theater and having these conversations are encouraged to email Professor Jones at jojones@westmont.edu.