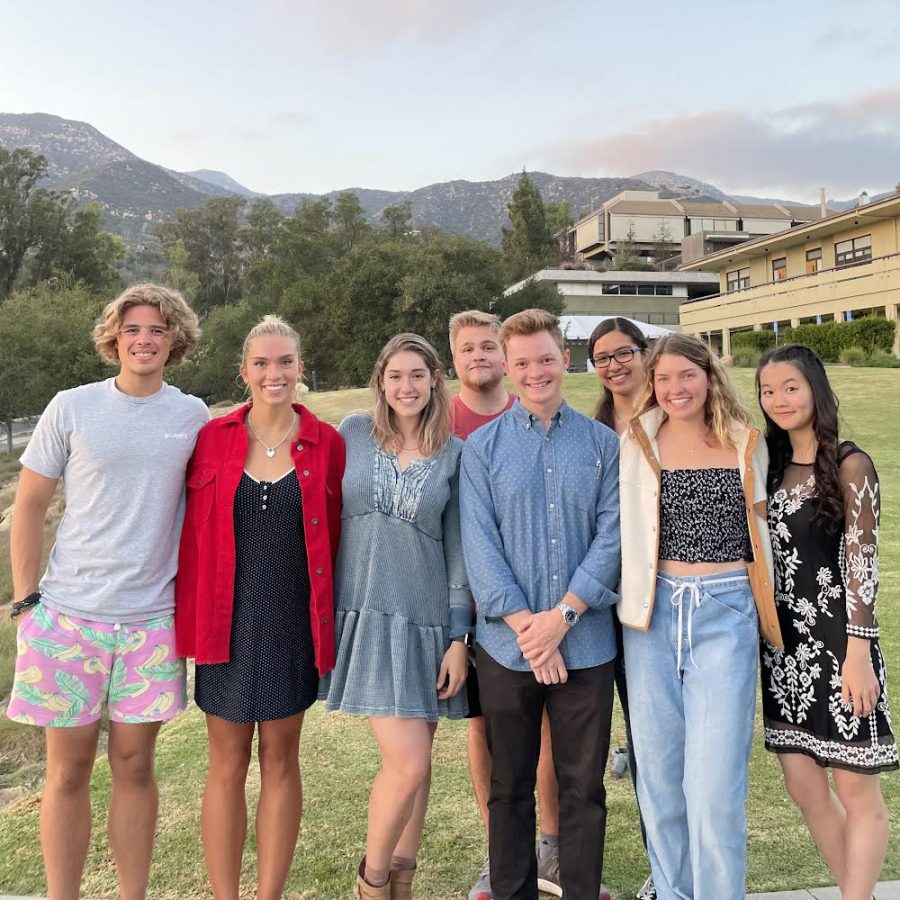 Sofia Pela
Want to find a community ready to represent and discuss modern conservative values in a space open to diverse perspectives and challenging dialogue? Members of the Republican Club leadership board reveal their plans to try to fit this bill.
The club's leadership has expressed the desire to foster an atmosphere of honest civil dialogue and inclusivity, regardless of individual persuasions. Nathanael Nims, a third-year student and this year's Republican Club president, explained that their mission is to create a cooperative group that pursues "ideological diversity, particularly during a time of generational homogeneity in thought."
Nims wants members to find answers to questions about conservatism and to make friends with people "in some cases, because of their differences." Similarly, Grace Fundaro, fourth-year student and strategic advisor to the club, maintains that the heart of the club is to be a "safe space for deliberation."
Fundaro particularly sees the club as a safe space for "politically marginalized" conservative students in a time of "administrative tolerance of left-leaning political identities," but also as a place for "all students" to be able to talk about important issues without fear of cancel culture. 
The leadership team sees its ability to engage with hard issues in love as rooted in their value of a Christ-following identity. Speaking from three years of involvement with the club, two of which she spent as a board member, Fundaro said that the board members' conservative leanings "[stem] from who we believe we are as [children] of God and who we believe God is calling us to be." She said that the club wants every student to know that "ultimately you're a child of God before you're a Republican or a Democrat or a Libertarian or anything." 
The medium for this loving discussion takes on a lively, participatory feel in events. President Nims spoke of having an event once a month, usually "Wednesday nights around dinner time," which will foster "most importantly friendship and community." 
Fundaro added "I think it's really important that people understand that you don't have to be a Republican to be a part of the Republican club." She said that they have hesitated over the club name because the club is not exclusive to Republicans. The question of membership is "Are you interested in deliberation? Are you interested in really learning about what it means to be a college conservative?" Members would hopefully "find people who agree with them" but also find people who "maybe give a little pushback." Fundaro attributes kind, Christlike articulation of an individual's values to membership and participation.
These members-turned-leaders shared that the qualities and stories of the people, especially the board members of the club, inspired them to stay and lead. Throughout his time as a member, then vice president, now president, Nims has learned that "connecting with those beliefs and the stories that shape [people is] the best way to discuss things that matter…finding common ground through compassion." He added that club leadership has been "great for my own experience of what it means to lead." 
Speaking to her own leadership journey, Fundaro said she joined after connecting with the previous president about their shared values. During a bonding conversation, then-president Veronica Nguyen asked her to be the treasurer. She remembered that "it became more of a family" than a cabinet.
COVID-19 "launched a need for connectedness among students," she explained, and thus the club, and subsequently the board, grew. Fundaro explained that she stayed because the people are "addictive people to be around … filled with such kindness and empathy" and "always aspiring to be the best that they can be."
In a closing call, Fundaro wants to challenge students to resist the "stigma that Republicans are associated with bigotry or intolerance" and to come to a meeting and see. President Nims invites all of the student body to join and have conversations that are "inclusive of all persuasions." The Republican Club extends its invitation to any student on Westmont's campus.