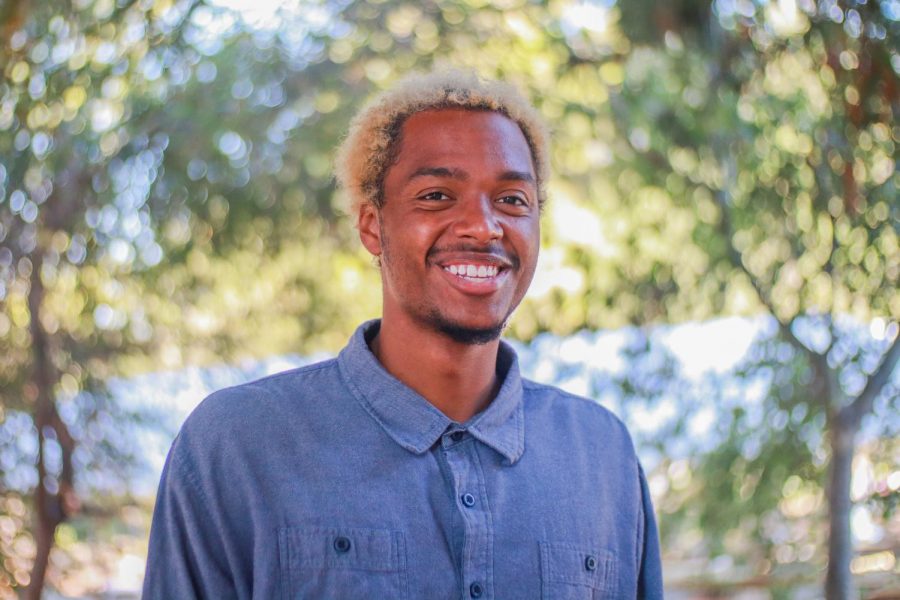 Jared Noh
It's no surprise that moving across the globe is a stretching experience, one many of us will never face. Tobi Oyebade, however, is a great example of someone who has managed this transition with immense grace, moving from Nigeria to the United States. Not only that, but he's served as an impactful member of the Westmont community, bringing a culture of relational hospitality to our campus.
When asked how he's seen God working in his time here, he mentioned that God has challenged him to "be a help to other people who might feel like they're far away from their families … whatever I can do to make [Westmont] feel like home." His impact on campus was evident even while he was sitting for the interview, as person after person greeted him as they walked by. 
When students were sent home in spring 2020 due to COVID-19, Oyebade ended up staying in Santa Barbara. As Oyebade explained, "For a lot of international students, when things happen, everyone else gets to go home to their families and we get stuck." He mentioned feeling isolated in Page as many were able to return to their homes. However, in that time, he had the opportunity to grow closer with the other international students who stayed. Though the distance can be hard, he feels Santa Barbara has become his own, and the two years he's been here have given him room to grow. 
When talking about his major, he said, "Most international students — they're gonna be in STEM … I'm not in STEM." He explained that a lot of international students feel a pressure to gain the security that comes with a STEM (Science, Technology, Engineering, and Math) major due to the sacrifice it takes to go to school across the globe. He went on to say that his choice of Economics and Business serves a similar purpose, but requires less lab-time. 
He may not be a STEM guy, but it was clear before long — he is a daredevil. His job entails "driving around ATVs" on a ranch in Carpinteria. The smirk on his face said it all. He followed up with "mainly, the position is centered around property development," but after the ATV comment, no one can be sure what to believe.  
All in all, Tobi Oyebade is so much more than a friendly face at Westmont. He has endured the challenges of an international education and grown. Not only that, but he's taken those difficulties and used them to serve others in the community, helping them feel at home.