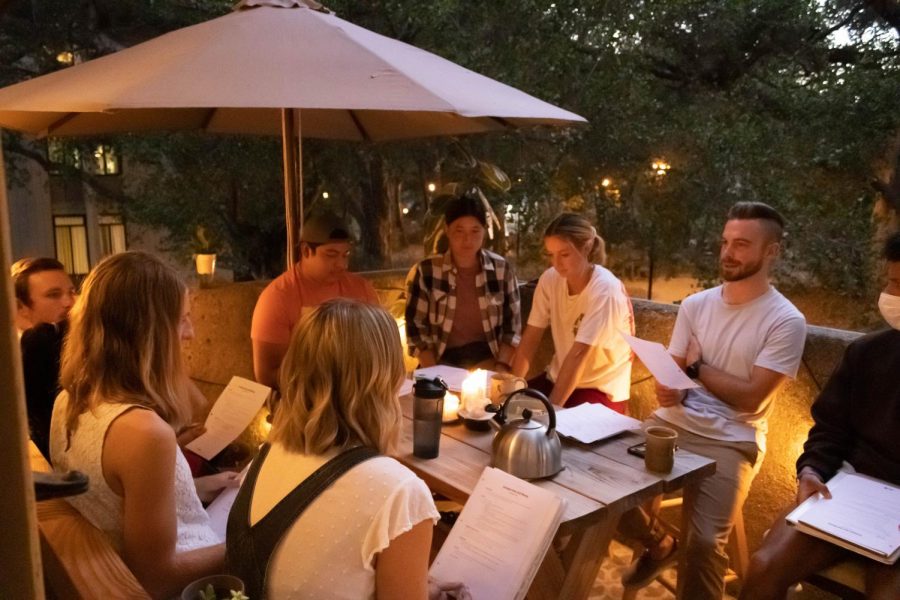 Emma Hester
Nestled in the cozy back porch of Tim Miller's Resident Director apartment, Armington's Resident Assistants (RAs), affectionately known as the "Armingteam," gather for their weekly staff meeting. Armingteam is one of the largest staff teams in Residence Life. With a wide variety of personalities, Armingteam serves united under a common vision: "We see you. You are valued. You are growing." 
The team originally developed the vision together during a rare moment of stillness on the fast-paced RA training schedule. Miller defined a vision statement as one "big enough that you can never accomplish it in full," yet "specific enough that you know you're working towards it."  Miller added that the vision statement is a "word representation of the embodied values of the RA staff each year."  
To begin the "research process" of curating a unified vision for Armingteam, Miller asked RAs to "think about why they wanted to be in the [RA] role in the first place" and ask themselves, "What does success look like for me, and what would I say is important?" The team reassembled to share and, as Miller said, "the real work happens … [the] process is messy and lengthy, but worth it." 
Luke Morse, RA of Armington E1, remembered that "there was a lot of blood, sweat and tears that went into the [vision statement] discussion," especially on the word choice for the second statement.
Kelli Burell, RA of Armington E2, recalled the team being "torn" between choosing the words "good" or "valued."  Burell observed, "'Good' can have a flippant connotation … it doesn't have as much meaning as 'valued.' We do appreciate each member of our Armington community, and just because I'm the RA doesn't mean that I don't value anyone else's opinion."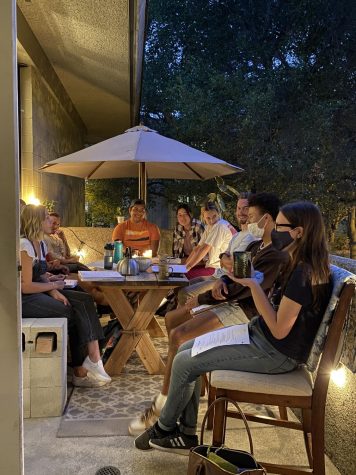 When reflecting on Armington's vision as a whole, Miller shared that it "functions alongside the greater Residence Life mission, and it serves to create a target for a staff … to say by the very end [of the school year], 'this is what we have worked for.'" 
In general, Burell described Armington as "a place where people can get caught up in the hustle and bustle of academics and athletics and feel missed by their RA and people in different buildings."
Burell transferred to Westmont last year and her passion for building community with and for other transfers comes through in her personal hopes for Armington.
She recalled last year that people often knew of each other, but lacked deep connections. According to Burell, "Our intent is to see the individual instead of just another person who's coming and going."
Returning Armingteam member Jackie Takarabe declared that the vision statement "really encapsulates a lot of what Armington stands for: this idea of wanting to see and meet people where they're at and noting how beautiful and wonderful everyone is … acknowledging we are works of art made by God." 
The Armington vision statement complements Takarabe's personal mission of practicing true "inclusivity" as an RA. She said it's important to know that Armingteam "just really, really [wants] people to feel loved."
Takarabe admitted, "I know that, historically, that has not been the case for a lot of Christian institutions where people are told that they belong here, are told that they're seen or told that they're loved, but they really aren't … We want to change that for people."
The interviewees had additional insight on individual statements within the vision. Burell explained why the "we see you" statement was important to her: "That is the first thing that needs to happen … we need to be able to identify the individual … So you're not just another person in my section … I see that you're working hard, that you're going to classes, that you have all this stuff going on, and I want to … invest in you."
Miller shared that "'we see you' came from a deep desire of all the staff in the room to value the unique idiosyncratic parts of members of our community" before any residents even moved in. Miller also clarified the difference between "we see you" and "you are seen." The vision statement "takes ownership" for accepting the Armington community.
Miller recognized that the second statement, "you are valued," "takes that next step of talking about that other person [and] … invites you to understand there's more to them than [you] see right now that will be valuable, that is valuable, that exists in value." To Morse, the second statement communicates that people are valuable even when they are different and challenging to be around.
The third statement of the vision, "you are growing," evoked the most response in the interviewees. Miller expressed that he was really passionate about this last statement, indicating how Armingteam strives to "value the messiness, maybe even the ugliness" while remaining hopeful for residents' "long-term growth."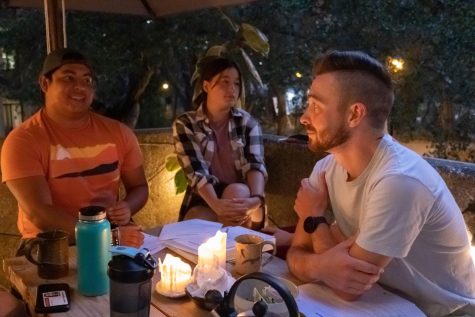 Burell affirmed the "transitory" nature of life in college and provided this encouragement: "If you're not the exact same person you were five years ago, that's fine. If you're not exactly where you want to be, that's also fine. That doesn't mean you have less to bring to the table."
Morse's comment on "you are growing" alluded to the more painful aspects of personal growth. Morse stated that he "want[s] our space to be challenging to people's preconceived notions of … old traditions or beliefs that they have that need to shed."
For Takarabe, the third statement holds even more meaning. The previous Armington staff's vision statement was "tend the garden." The intention of this vision was to "focus last year more on what it looks like to cultivate relationships in a time in which relationally there is a huge struggle."
"You are growing" took "tend the garden" to the next level. Takarabe commented that "you're starting to create a place for people to grow, and now that you've made that last year with 'tend the garden,'  you're coming into this year talking about 'you are growing' … you go from cultivating to growing, thanks to that cultivation."
Ultimately, Miller expressed his hope that his residents know "the Armington staff cares very deeply about what they do, and why they do it, and it's for you."
Ending with a smile, Miller said that his team of RAs are "passionate about connecting who they are with your lives, and helping you have an experience at Westmont where you feel seen, and you know you're seen, where you feel valued and you actually grow in your capacity to value yourself and to value other people."