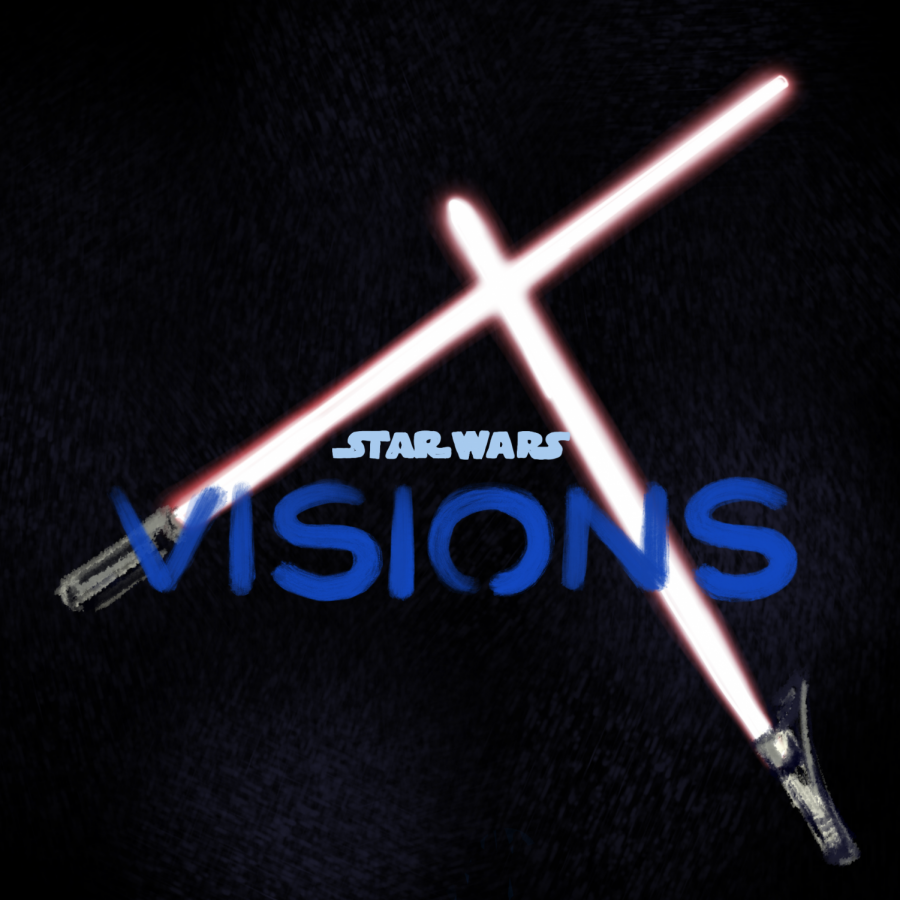 Selah Tennberg
When Disney released "Star Wars: Visions" on Sept. 22, fans of the franchise thought we might finally get the "Star Wars" we've been dreaming of since the end of the first trilogy. Yet after watching the season's nine episodes, it's clear that, like the arrows shot by Merida's prospective suitors in "Brave," Disney misses the mark. 
While "Star Wars: Visions" opens the door to new stories distinct from anything the original "Star Wars" attempted, it also closes the door to creativity with repetitive episode formats and a lack of episode run-time. 
The series' first episode "The Duel" answers the question "What would a 'Star Wars' anime be like?" "The Duel" introduces a Japanese art style and a black and white aesthetic reminiscent of movies like "The Hidden Fortress" that inspired George Lucas in creating "Star Wars." The only problem is that the following eight episodes feel pretty much the same. 
The episodes follow a similar general outline: good guy with a lightsaber fights bad guys with a lightsaber and kaboom! The Death Star blows up for the fiftieth time. The episodes begin to blend together. Each one is a big bowl of copypasta; they use different art styles but all end up running along the same lines. 
Furthermore, every episode resembles a pilot episode in that it concludes with what appears to be the beginning of the characters' journeys, not the end. The majority of each episode is devoted to exposition and introductions, leaving around five minutes for all the interesting fighting and plot developments to unfold. It's like Disney wanted to test-run and see which episodes would show enough promise to make a full-length series. 
Take the eighth installment, "Lop & Ocho," for example. While it does a good job exploring the family dynamics between, well, Lop and Ocho, it also ends when Lop is just beginning her character arc. Right when the episode gets interesting, it's over. 
There is one silver lining, though: Disney has finally managed to ditch its obsession with rehashing the Skywalker saga. For the first time in forever, a "Star Wars" spinoff departs from the preconceived notion that it must revolve around the original trilogy. 
"Star Wars: Visions" chooses to explore the varied worlds of its different characters. The series' art and animation help with this as well. No two episodes look too similar — "Akakiri" and "T0-B1" depict animation you'd have trouble finding anywhere else. Each episode tackles "Star Wars" in a different light.
However, while the episodes look new and different at face value, "Star Wars: Visions" still largely suffers from Disney's refusal to take risks. Viewers will enjoy the different artistic styles and stories introduced by "Star Wars: Visions," but they won't see something entirely new.  
If Disney decided to quit building Death Stars and go probe the galaxy, I'm sure they could find a plotline with similar magic to the original trilogy.