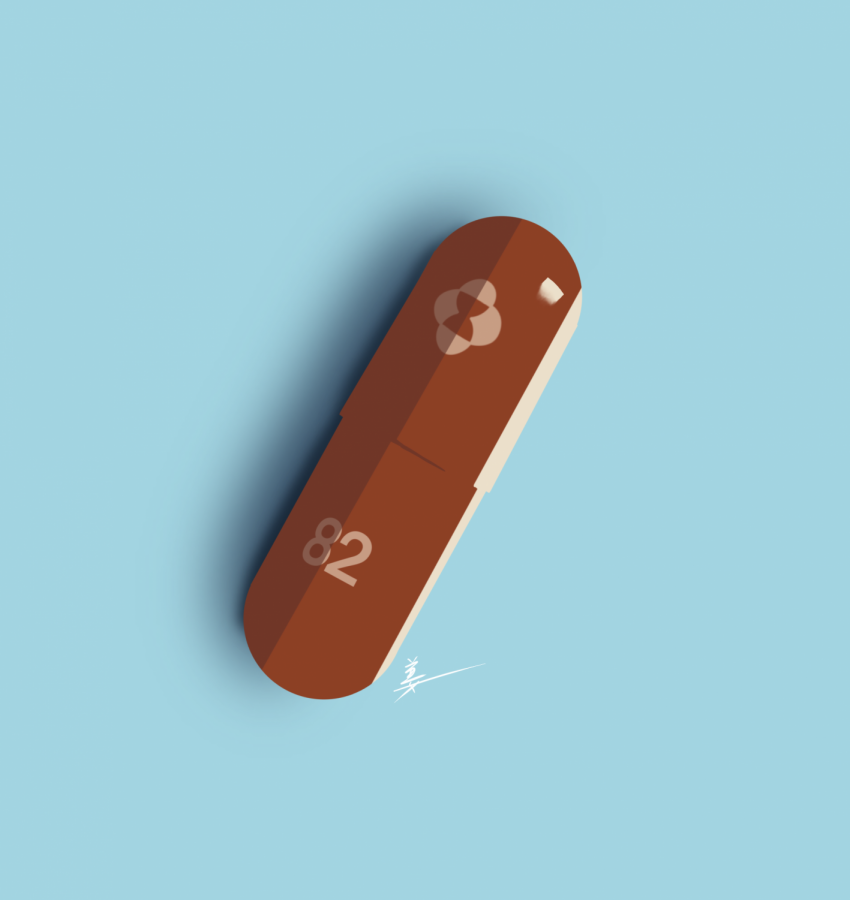 Moriah Chang
Merck & Co announced last week that its development of a new antiviral pill, called molnupiravir, has shown promising assistance in the global effort to fight the COVID-19 pandemic. It may also significantly reduce the rate of hospitalization and death.
On Friday of last week, Merck & Co released its clinical study, which produced very positive results. "Merck and Ridgeback's investigational oral antiviral molnupiravir reduced the risk of hospitalization or death by approximately 50 percent compared to placebo patients with mild or moderate COVID-19 in positive interim analysis of phase three study," said the company. Antiviral treatments, such as this pill, offer an affordable healthcare option that can be taken at home.
The antiviral drug is currently seeking the Food and Drug Administration's approval to be granted emergency use authorization, a mechanism to facilitate the availability and use of medical countermeasures, including vaccines, during public health emergencies, such as the current COVID-19 pandemic. As it awaits this approval, Merck & Co is currently producing molnupiravir and say that they expect "to produce 10 million courses of treatment by the end of 2021, with more doses expected to be produced in 2022."
As this pill becomes publicly accessible, Jason Tavarez, director of institutional resilience, shared his thoughts on this new possible treatment. 
"Typically, antiretroviral treatments, like remdesivir, are administered via IVs, and only once a patient is admitted to a hospital. If there is a pill that is safe and widely available, we can use that for those most at risk of severe COVID and, ideally, significantly lower the death rate in those individuals." Tavarez continued, "These pills could be used prior to hospitalization, which would lower the burden on our healthcare system, which has been one of the biggest issues throughout the pandemic as COVID hospitalizations sap local resources."
Over the past week, Santa Barbara County has averaged 53 new cases and one death per day. It is unknown whether Merck's antiviral pill will be the "magic bullet" against COVID-19, "but signs are showing that we are possibly getting a treatment that doesn't require hospitalization, lowers mortality and decreases hospitalization," said Tavarez. Students may begin to envision a maskless future, free of the safety protocols of the past two years, as new medical advancements bring us one step closer to the end of the pandemic.