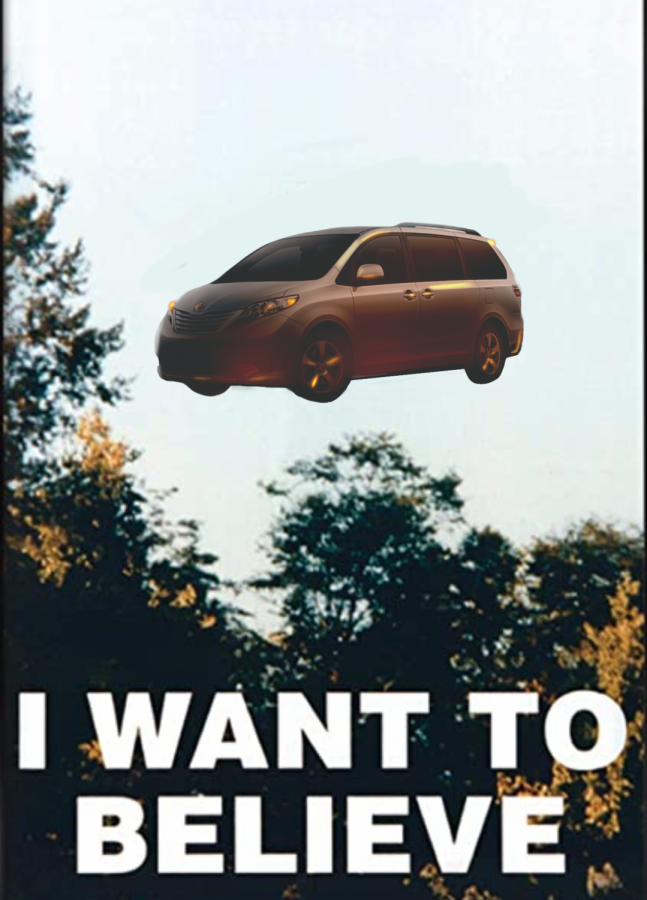 Ella Jennings, The Horizon
Space at Westmont, and in Santa Barbara in general, is a luxury — parking spaces even more so. That's why some claim there's no better feeling than finding a spot right in front of your destination. Yet, there seems to be a growing conspiracy theory related to the nature of Westmont parking. 
A third-year has developed a bit of a following; his manifesto is as follows: "No one ever leaves this school." He elaborated on what exactly that means. "I'm not saying that people don't leave after they graduate. I don't believe anyone actually gets in their car and leaves campus." This ideology has drawn people in droves.
 "I used to think it was a crazy idea, but then I realized that there are never any good spots open, and many of the cars I see never move!" said a second-year.
As with every conspiracy theory, there are skeptics. After talking to some students at the DC, we found alternate explanations for this phenomenon. Some students believe it's mostly coincidence, some think Westmont students are just homebodies, and others believe some students convince themselves that they get their money's worth from their parking pass by staying parked in one spot longer. Even so, the theorists are committed to their cause and have answers for these explanations. 
One student claimed, "They just want us to think it's normal to have such little parking space turnover, because if we knew the truth, they wouldn't have the power anymore." The student quoted is part of an extremist sect of this movement that believes the lack of parking spaces is artificially maintained in order to gain more money for the school. They believe the administration is aware that students don't think ahead and often need to find a parking spot quickly. Because of this fact, they can take away all the good spots and force students to risk parking where they are not allowed to. This scheme generates revenue off tickets.
"But it's not just about money," another student added. "The money is so the extraterrestrial administrators can buy repairs for their UFO stashed under the DC, which is what causes that smell!"
When contacted, President Gayle Beebe made no comment about the allegations concerning the parking spaces or his being an alien from Neptune. An hour after we reached out for comment, his office released a statement concerning the conspiracies: "Westmont College thoroughly condemns and denies the accusations that students do not leave campus. Westmont has made it a priority to offer quality parking and transportation since day one, and the administration is appalled at the growing concern that we are not providing that service. Effective immediately, anyone that meets to discuss this conspiracy will be promptly restrained, reprimanded and put in a stockade in front of the DC. In addition, if the leader of this group does not reveal their identity in the next 24 hours, Scott Lisea will discontinue bringing Henri to chapels."
Responses to this release vary among the students, but the stance of the office of President Gayle Beebe has never been clearer. While fear-mongering has worked in the past, some say this warning just adds fuel to the fire. An anonymous source involved in the parking spot conspiracy group had this to say: "We will find the truth."