New provost candidate visits campus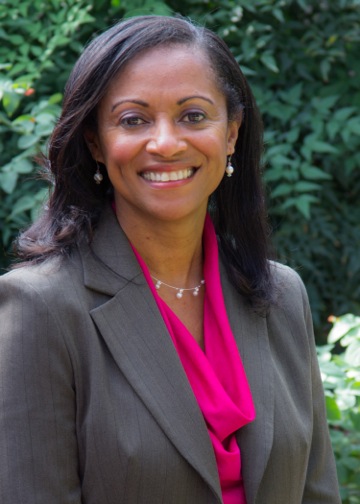 This past week, Westmont College welcomed Dr. Kimberly Battle-Walters Denu, a candidate for the provost position, to campus. During her time here, Dr. Denu attended a plethora of panels and discussions with both students and faculty. 
Dr. Denu, a trained sociologist, has spent a considerable amount of time working in higher education. She most recently served as the vice president for educational programs at the Council for Christian Colleges & Universities (CCCU).
She has also acted as the vice president and chief diversity officer (CDO) at Azusa Pacific University and invested nearly 15 years in that institution. Her many initiatives at APU — one of which was drafting the CDO position and then fulfilling the role herself — display her commitment to diversity, equity and justice. 
If selected to be Westmont's next provost, Dr. Denu would take on the role of chief academic officer. Dr. Edee Schulze explained that the provost is intricately involved with the process of "hiring faculty, overseeing curriculum and ensuring an excellent educational experience" for Westmont students.
The provost job description notes that the provost serves as a member of the President's executive team, as the primary leader of faculty, and as a liaison between different factions of the college. Their main task is to help foster campus-wide dialogue while integrating and coordinating interdisciplinary academic programs.
In her discussion with the student leaders on campus, Dr. Denu shared part of her story. The importance of her personal faith was evident as she recalled multiple instances where the Holy Spirit worked in both her private and professional life.
When Ebun Kalejaiye, a co-leader of the Intercultural Program's (ICP) Black Student Union, posed a question during the student-leaders' panel about the role of Christians in the cause for justice, Dr. Denu suggested that one only needs to glance briefly at the Old Testament to see that ours is a God of justice. "Diversity and justice work are all of our responsibilities … We need to embody faith in our search for justice." One of her hopes for Westmont includes encouraging students and faculty to "engage people who see things differently from [them] with grace and compassion." 
Kalejaiye affirmed Dr. Denu: "Her passions for academia and justice would be a light on Westmont's campus, as she has shown a love for supporting students in every way she can."
Accordingly, Dr. Denu sees "leadership as an action, not a title," a sentiment echoed by Schulze. When asked how she foresaw the embodiment of this leadership approach by a future provost, Schulze commented: "Kim [Dr. Denu] has a proven track record of active leadership, getting things done, and making a difference." She also said that if Dr. Denu is selected for the position at Westmont, she "would do the same here by leading through her actions."
Westmont began the search process for a new provost after former provost Dr. Mark Sargent stepped down in Dec. 2020. Since then, professor Rick Ifland, professor of business, has served in the interim role. While a few potential candidates have been welcomed onto Westmont's campus in the past year, the interview process did not go any further.
According to the provost search document published by Westmont, the ideal candidate is someone who holds a Ph.D or equivalent terminal degree, has at least five years of academic leadership experience, and "models a passion for the unity and diversity of the body of Christ."