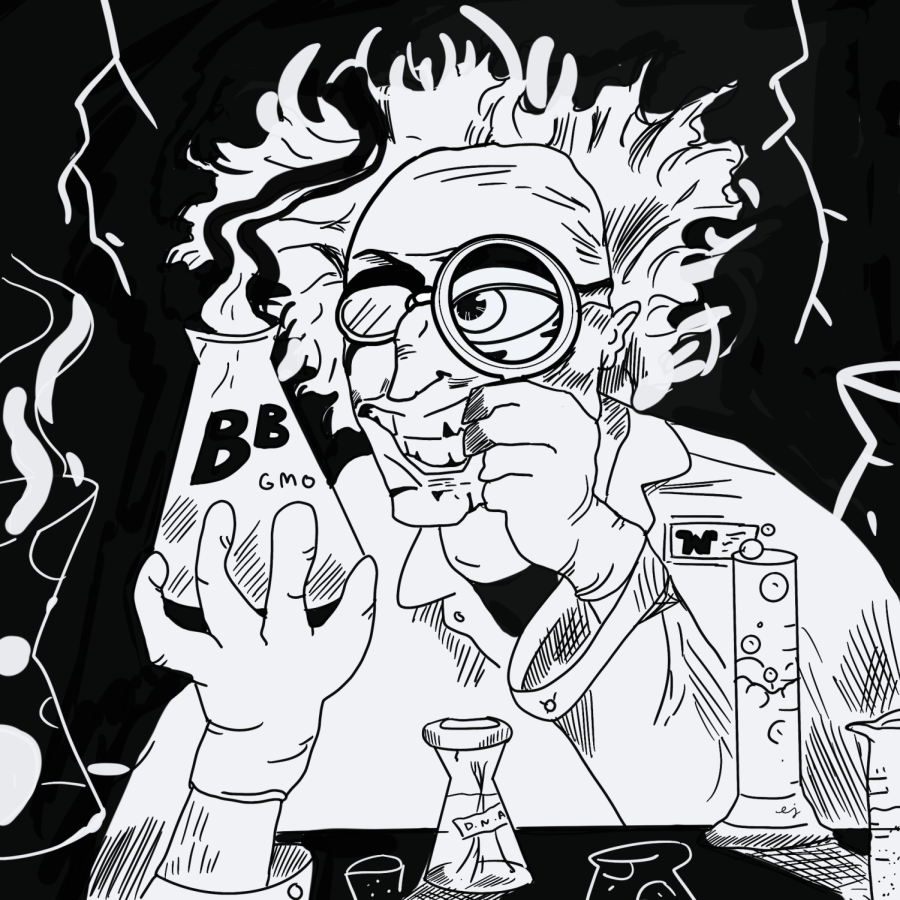 Ella Jennings, The Horizon
In-person classes started up again at Westmont, but it may not be for long. In a stunning turn of events, Westmont's microbiology professors have released their monumental discovery of a new COVID-19 variant.
The discovery happened just a few days after students arrived back on campus. The group responsible for this discovery is calling it the "BB Variant." When asked about a potential connection to the school president, Gayle Beebe, they had this to say: "There are no E's in the name and both B's are capitalized, so I don't even know why we're having a conversation about this."
​Their research findings have not been fully released to the public, but we do know that Westmont is ground zero for this new variant.
As far as symptoms are concerned, the researchers have given a wide variety of things to look out for. "The main symptom is an urge to put your parking registration sticker in the correct spot on your car," one of the researchers began with a somber expression.
Other symptoms of the BB variant include catching a comprehensive Christian worldview, losing the urge to skip chapel, signing up for a triple — or even quadruple — major, and gaining an uncontrollable appetite for DC food.
Some students have been admitted to the health center for staying conscious for longer than 96 hours in order to complete all assignments for their new triple major. There has also been a sharp increase in food poisoning cases as students gorge themselves on the DC tilapia. 
As far as transmissibility, the group had a unified message: "Everyone will catch this variant, eventually." Many are turning their attention towards administration due to the severity of these claims. Students and families are starting to ask questions. How will administration slow the spread? What is being done to protect students? Will the DC have to shut down in order to keep sick students away?
The research team released an official statement in response: "The best thing to do now is remain calm and wait for instructions on how to proceed. In the meantime, carry on classes and activities as usual."
​With the heat rising on administration, eyes are also shifting towards the school board and the Westmont community anticipates a comment regarding the BB variant. The school board has stayed relatively quiet about the news, which has led some to believe that the school board was behind the whole operation. We received a photo of the following email from an anonymous source:
​"Dear School Board,
The information on this new COVID-19 variant has revealed that it produces the ideal student. It is coincidentally genius. We won't have to lift a finger and soon Westmont will overtake Biola and UCSB in both academics and sports! 
I'd like to bring another item to your attention: campus lighting. The school is simply too bright at night. We need to get rid of more lights…"
​The email cuts off and the person responsible is still at large. Updates are slow, but stay tuned, as things are sure to happen over the next few days.