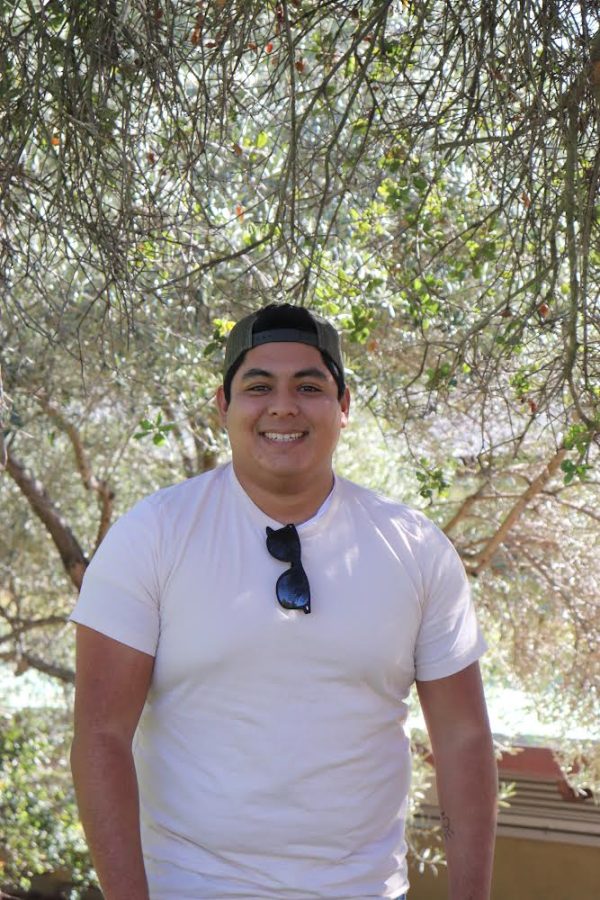 Sofia Pela, The Horizon
Coming into Westmont as a transfer student, I felt a sense of relief when I met Josh Guzman at a transfer student orientation meeting. Guzman, a transfer student himself, became a resident assistant (RA) because he hoped to help new transfer students feel welcomed into the Westmont community, to let people know they had a friend to turn to. As Guzman put it, he "wanted to open doors to transfer students."
Through personal experience, Guzman noticed the lack of opportunities for transfer students to get connected to the community. When COVID-19 began, it became more apparent there were inadequate resources available for incoming transfer students. In order to make a change for himself and other transfers, Guzman decided to become an RA.
Before coming to Westmont, Guzman had gone to a Catholic school: Saint Philip Neri, in Los Angeles. Reflecting on the Catholic influence, Guzman observed, "religion was always a big factor in my life."
Guzman was always on the move, whether because of playing sports or changing homes. It was only once he arrived at Westmont that he finally started to explore his interests.
When Guzman first arrived on campus, he came as an agnostic with a fast-track mentality, always focusing on the next big thing. He explained, "I never had a chance to slow down or see what I liked and what I didn't like; I was just moving on from one task to another."
Westmont gave him the chance to slow down and consider more deeply the factors that have shaped him in the past and the values that matter to him now. He was able to reflect on the ways religion had been present in his life even as an agnostic.
In addition to thinking more about religion at Westmont, Guzman thought a lot about the importance of building community. As an introvert, becoming an RA was a way for him to come out of his shell and engage in the social aspect of Westmont's community.
From planning section events and spreading the word via social media to talking with neighbors, Guzman has sought to connect with his residents. Guzman has often found himself sacrificing his time in order to attend section meetings, which last anywhere from one to three hours. He is also required to be on duty on Sunday evenings from "seven at night… until Monday morning the next day."
Alongside developing his time management skills, however, Guzman has largely benefited from being an RA. RA's are taught leadership skills, budgeting and event planning. On a personal level, Guzman has made strong connections with the residents in his section, Armington A2.
In describing the difficulties of being an RA, he spoke to the tension of "enforcing rules … but also gaining [students'] respect as a friend."
Despite the stress that comes with being an RA, Guzman says the role has changed his Westmont experience for the better. For those thinking about becoming a resident assistant, Guzman recommends "[thinking] about why you want to take on the job." According to Guzman, there is plenty of work involved in the position, and the work will seem unreasonable, unless you have a real desire to better the Westmont community through serving others.
For Guzman personally, the role has given him a great opportunity to make Westmont a more welcoming space — a goal he remains committed to through its numerous responsibilities. Reflecting on his time as an RA thus far, he said "I grew as a person, and it exposed me to more things I never really thought about while being at school."