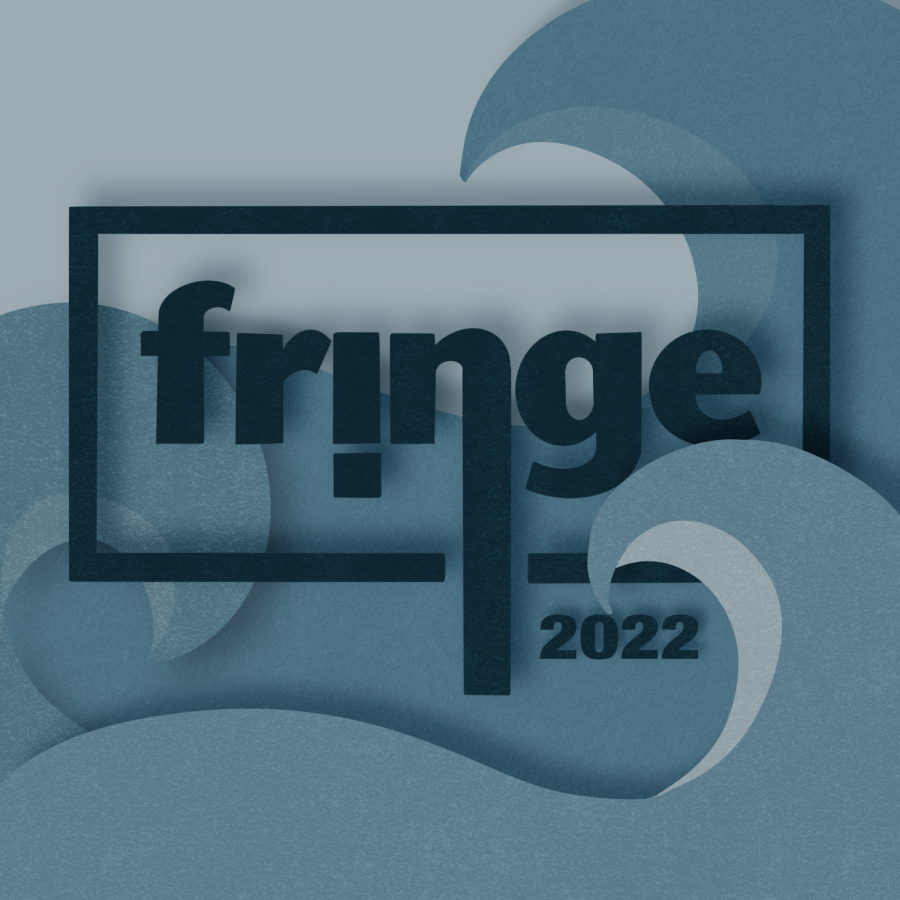 Creed Bauman
Fringe Festival — a four-day, student-led celebration of the arts — will be back in-person for the first time in three years. The festival, which runs Apr. 21 to 24, is an opportunity for all students, regardless of experience, to share plays, skits, dances, musical performances, poetry interpretations/readings and more! 
The creative directing team, comprised of members of Westmont's theater arts program, will oversee the proposal, production and execution of performers' unique visions.  
The team recently revealed the theme for 2022, which they thought captured the essence of our current moment: "Unfamiliar Waters." None of us know exactly what's in store for this year, and we're still experiencing the unfamiliarity COVID-19 has brought. 
Third-year theater arts major and Fringe artistic director Rachel Herriges said: "With life going forward, it's always going to be unfamiliar — you step into an unfamiliar situation and you make it what you know; you experience it for the first time on stage." To Herriges, Fringe Festival is all about embracing the unknown and navigating the seemingly scary parts of self-expression. 
Rather than the typical two-hour theater production which requires strenuous amounts of planning, each Fringe piece caps out at fifteen minutes. Each performance is a fast-paced, "low-stakes, high pay-off" production, according to second-year theater arts student and artistic producer Ford Sachsenmaier. "We want to create this canopy under which student artists can feel safe and free and empowered to create the art they want to create," Sachsenmaier said. 
Creative freedom and variety is at the festival's core. "At this age we're all figuring out what kind of art we want to create and be involved in," Sachsenmaier continued. "If you're not a theater person, great, what [other] strengths do you have?"
Jonathan Hicks, technical director for Westmont theater arts and production manager for the Fringe Festival, said "I hope that students would be willing to try different things … try something unexpected." Hicks urged students to push boundaries within their art and do things differently than they have in the past. 
If you have a vision, or even the hatchling of an idea, the Fringe team highly encourages you to propose it. Plus, your friends can help bring your piece to life, too. In fact, second-year theater arts student and creative producer Emily Derr said: "The whole point of Fringe is that it can be whatever you want it to be." Part of the message behind "Unfamiliar Waters" is about "riding the wave of the unfamiliar" and challenging yourself in new roles. 
Each Fringe piece can be performed anywhere on campus, although the patio between Porter Theater and Adams Hall will serve as "The Hub," or main meeting place and performance center. 
The Poetry Club will also host a tent for performing poetry readings and interpretations, which will be open to anyone aspiring to share their work.
Off campus, the Community Arts Workshop (CAW) will serve as an open event space where Fringe pieces will be performed and refreshments enjoyed, courtesy of the Fringe staff.
Performance proposal submissions are due Feb. 7 at 5 p.m., but the ideas need not be fully developed. After submissions, the creative team will contact and work alongside performers to evolve accepted ideas into a one-of-a-kind performance. 
Jonathan Hicks invited the Westmont community to "turn off the fears and just do this, because people need to hear [your] stories." Will you be one of them?