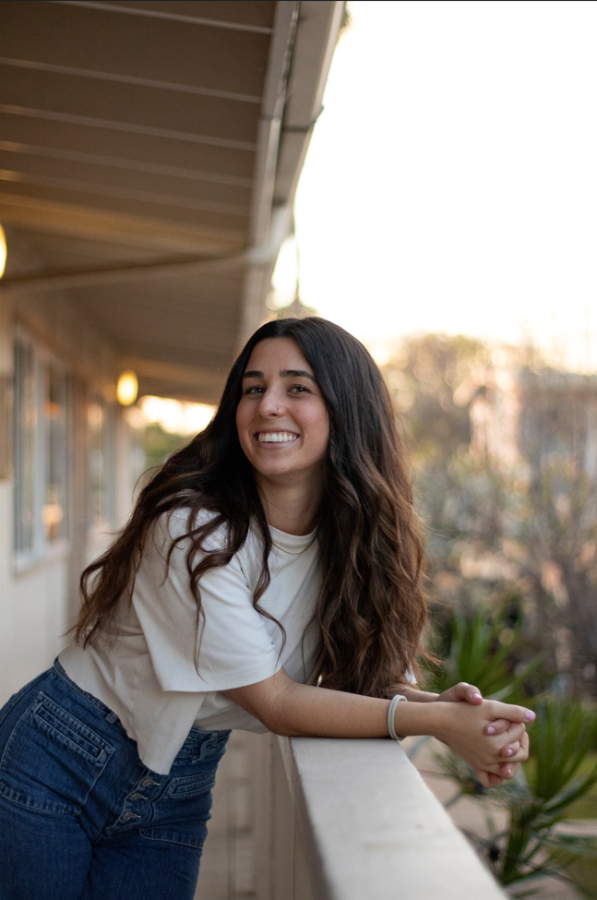 Riley Bream, The Horizon
Leah Heffernan, a fourth-year student at Westmont, has a multitude of stories to share from her time here. Her experience in three different off-campus programs — Emmaus Road Uganda in summer 2019, Westmont in Mexico in fall 2019, and Westmont Downtown in spring 2020 — has gratified her desire to travel whilst shaping her worldview and faith.
"Illuminating" came to mind when Heffernan tried to describe her time at Westmont in one word. The many off-campus programs she participated in have shone light on the Christian faith from a handful of different cultural angles. 
Of the three programs Heffernan participated in, Westmont in Mexico had the greatest impact on her. In Querétaro, Mexico, she experienced a "totally different climate around Christianity" in which she recalled "the first time [she] experienced how to be alone with God" through prayer walks. She also "fell in love with speaking Spanish."
On top of her exposure to a different Christian climate, Heffernan's trip to Mexico helped her realize that she "[grew] up in Southern California my whole life, and I've been surrounded by Mexican culture … and I didn't even know it … Suddenly, street names made more sense to me, [and] holidays and architecture."
The friendships Heffernan made in Mexico have also impacted her. She referenced a coffee shop called El Apapacho de Comunidad de Cafe, whose owners "took [her] under [their] wing as an intern" and became her friends during her semester abroad. Today, she still values cafes as safe spaces. 
Heffernan's love for cafes is a large factor in her aspiration to establish "a coffee shop that is a space for events … and for creative artists to have workshops and their own offices, and for therapists to have their own offices [as well]." Heffernan's idea is based on the project proposal she created while at Westmont Downtown in the spring of 2019. It's called The Delight Project, which acted as a "for-profit coffee shop with a charitable cause that would employ at-risk youth and be a space for collaboration and community."
The Delight Project was one of the many ways Heffernan has worked towards becoming a "good resident" in Santa Barbara during her time in Westmont Downtown. Holistically, she described the semester as a "huge deep dive into what it means to be involved in [her] community in Santa Barbara and not just on the hill at Westmont." 
The Westmont Downtown experience "illuminated the way that [she] saw the community that [she is] situated within," and opened her eyes to the needs of her community as she learned about human trafficking, homelessness and other humanitarian issues.
The Emmaus Road trip to Uganda during the summer of 2019 was another enlightening experience for Heffernan. Her time in Uganda exposed Heffernan to both the fragility of life and the perseverance of faith.
On her way back from a wedding in a small village called The Bush, Heffernan learned of a taxi accident that day in which 30 people lost their lives because ambulances were not able to get there in time. Talking with her host family, Heffernan observed how they had "a realization … that our days are numbered" as well as "a heightened awareness that you have to trust in the Lord."
Amidst tragedies like these, Heffernan noticed the value Ugandan people place on celebration, emphasizing the belief that, "when there's something to celebrate, celebrate it, because you might not be able to celebrate it tomorrow." Heffernan reflected on how the individuals and communities she met in Uganda view life as really fragile, recognizing tomorrow is not promised.
This appreciation for life was further emphasized in a message one pastor gave on the trip. The pastor said, "In the United States, all you do is do. I want you to be." He then encouraged the group of students to spend four hours studying Scripture, talking, making friendship bracelets and engaging in other "be"-centered activities. Heffernan learned the importance of being present and appreciating life to the fullest. 
The resilience of the people Heffernan encountered in Uganda left the greatest impression on her. Heffernan gave an example of a time where she witnessed a woman praising God even after having recently lost her baby, demonstrating the cultural emphasis on God's goodness despite tragedy. This woman's ultimate belief in heaven and the comfort that it provides in the midst of loss inspired Heffernan. 
A second word Heffernan used to describe her college experience was "grateful." She acknowledged her gratitude for the way God opened doors for her to attend Westmont, which she was hesitant to do at first because she wanted to go to a larger school that was far away, driven by her love of traveling. However, after she received financial grants, Heffernan ultimately made the decision to attend Westmont and has not regretted that choice.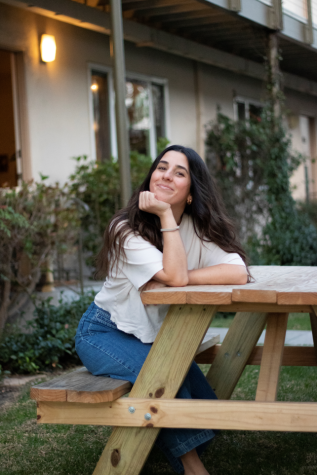 Heffernan is also grateful for the role professors have played in her life over the past four years. She recounts some advice she received from professors during her challenging first year. History professor Dr. Alistair Chapman encouraged her to pay attention not just to her grades, but also to ways God might be speaking to her through her classes. Heffernan is also thankful for Dr. Whitnah, Dr. Richter and Dr. Mangrum.
Heffernan is also appreciative of the support she received from relationships with new friends. She says, "My best friends that I made freshman year who are still my best friends today … encourage me to create and they celebrate me and teach me a lot about the world … I'm really grateful that at Westmont [and beyond], I've gotten to meet a lot of different types of people."
 In addition to the gratitude she feels towards friends and professors, Heffernan is appreciative of the spiritual lessons she has learned at Westmont and through Westmont programs. For instance, Heffernan's view of mission work was reshaped as she realized, "I'm not the main character in my life. My understanding of my relationship with God … was much more me-centered before I came to Westmont." 
As she's come to center her story more around God, Heffernan explained that, instead of asking: "What does God want me to do?", she has begun shifting the focus to: "Where is God, where is He moving?" In this regard, Heffernan has embodied Westmont's motto of giving Christ preeminence in all things.
In the process of putting Christ first, Heffernan continues growing and walking with God. For the time being, she hopes to continue working at weddings, pursuing her masters degree to become a social worker, and — of course — travel. Overall, Heffernan has found her years at Westmont to be both a wonderful and challenging time of growth, and she looks forward to what God has in store for her.