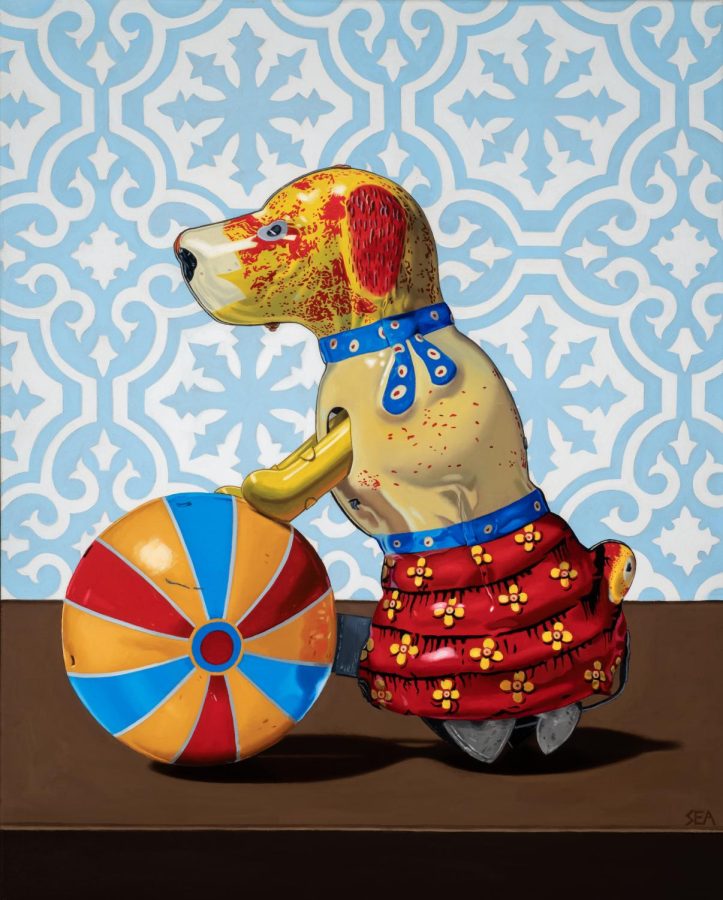 Photo courtesy of Scott Anderson
Westmont art professor Scott Anderson received a gold award in Illustration West 60, an annual competition from the Society of Illustrators Los Angeles (SILA) on Feb. 4, 2022.
This is his third award from one of the West Coast's most prestigious professional illustration entities. Anderson was awarded gold in the gallery category for his still-life painting "Big Top Anticipation," which was shown in the group faculty exhibition "Sight and Insight" at the Westmont Ridley-Tree Museum of Art last fall. 
SILA is an illustrative and philanthropic community that serves to "salute the great artists of the past and, whatever direction the arts may take in the future, SILA will have a role in its new forms and dimensions." 
Anderson previously won gold from SILA for his 2018 illustration for Westmont theater's production of "Blood Wedding," and a bronze award for a Miami New Times cover in 2020. 
With "Big Top Anticipation" and other works from the faculty exhibition, Anderson was "attempting to evoke the nostalgia [of childhood]" through rendering vintage tin toys. Part of Anderson's aim in painting toys was "to preserve this small aspect of our pop culture heritage."
Anderson recognized that the creative process can be a "solitary practice … filled with self-doubt," which was why "receiving this kind of award is an amazing affirmation that the work you're doing matters, at least to this particular jury."
When creating his art, Anderson holds fast to his values — as displayed in his previous award-winning cover for the Miami New Times, which spotlighted injustice at a juvenile migrant detention facility. 
While Anderson acknowledges that success with a particular jury does not guarantee subsequent awards, it does encourage him "that at least a few pieces in [his] career managed to connect with some of [his] peers, and that's extremely gratifying."