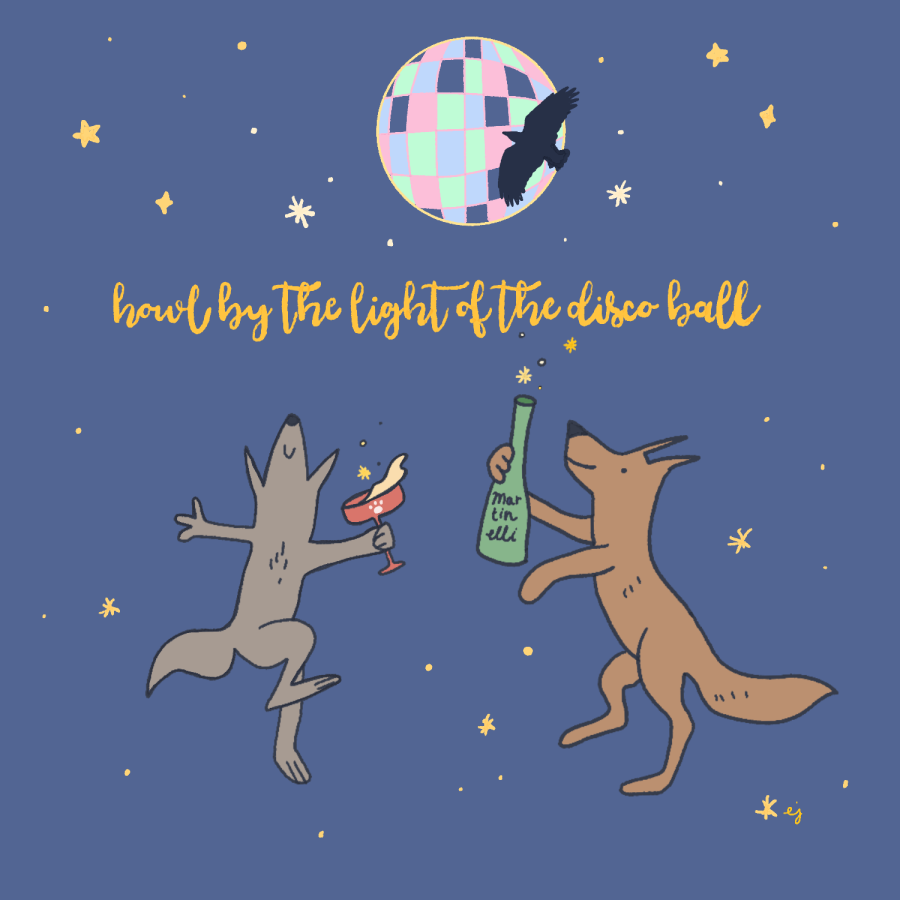 Ella Jennings, The Horizon
Coyotes are known for their partying, especially during this time of year when they kick everything up a notch. Even as many students on upper campus may be annoyed with their constant thrumming beats and howls, the crows on campus have a particular gripe against the pack.
One crow named Ceenior flew down from his perch above the GLC for an interview, sharing, "The coyotes annoy us on purpose! They know about our secret courting rituals and are well aware that they require a great deal of peace and quiet."
The crows' courting rituals were described in a previous Crow Column article, though it is a complicated process. It is no wonder the coyotes' repetitive bass beats and high pitched howls often interrupts the crows' soft and romantic instrumental music.
When asked about why the coyotes continue with their "rude disruptions," as Ceenior puts it, he guessed that "they probably want to try and assert their dominance. Us crows have been on this campus longer, and they're likely trying to pretend as though they can be on our level, but they can't."
Ceenior was then asked if he, or any other crows, have ever asked the coyotes to lower their noise levels or move somewhere else. The request confused him and he reiterated his annoyance with the coyotes.
To further the investigation, reporters were sent to one of the coyote pack gatherings to find out their thoughts. One coyote named Frieshnem shared his thoughts, "We're just having some fun, you know? We finally have a lick of freedom here and we're sure as heck gonna use it! We won't curse though, considering this is still Westmont."
When asked what they thought of the crows, Frieshnem responded, "The crows? Yeah, the crows are the best, man! I'm friends with a couple and they're super chill. They also know all the best campus secrets, but don't tell anyone I told you that, the crows told me to not tell anyone I'm friends with them."
The interview was interrupted by a passing Congo line. When Frieshnem returned, they shared their thoughts on the annoying coyotes, "I'm sure some might find the loud music annoying if they're trying to sleep, but that's not really my problem." They shrugged and again got swept up in the party.
As the coyotes continue to bark and howl up a storm this spring, there are two main responses: You can either take a page out of the crows' book and sit in your annoyance from far away, grumbling with other crows, or you can join in the fun.