The Silent Disco Dance was last Friday, Feb. 25. There was loud music, there were chicken nuggets, but best of all, there were killer outfits. Here are some of my favorites: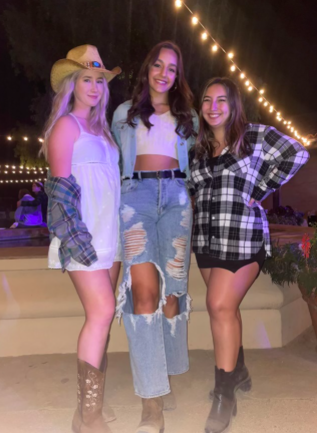 Anna (left) paired a cute white summer dress with a cowboy hat and boots. I loved how her white dress was pretty but simple — it didn't distract from her detailed hat and boots. 
Taylor (Center) went for the classic denim-on-denim. Fun fact: full outfits with the same jean wash is called a Canadian suit! Way to rock it with a cropped sweater, Taylor!
Analisa (right) wore the classic little black dress with an oversized flannel. We love a black-and-white look, and you can never go wrong with a little black dress! She finished the outfit off with some classic black boots.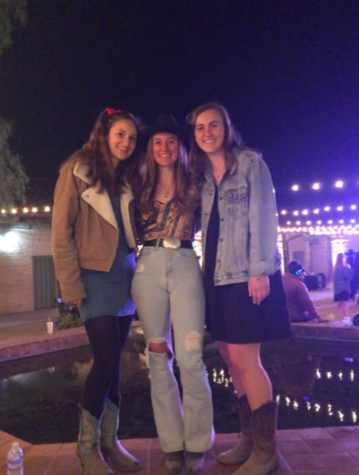 Trinity (left) rocked an iconic jean dress. For a special touch, she added a corduroy brown jacket. The brown corduroy contrasted perfectly with the blue dress, making each piece stand out. Of course, Trinity completed the ensemble with cowboy boots.
Faythe (center) killed it on the dance floor with ripped boot-cut jeans and a cool patterned shirt. Don't forget that belt! Nothing says western like a large silver belt buckle.
Last, but certainly not least, we have Mikaela. The little black dress never fails, especially when paired with a jean jacket and cowgirl boots. Classic. 
The Silent Disco was a night of fun, friends and fashion! While it started as a normal dance, by the final hour we had our headphones on and sang like nobody was watching … or listening.