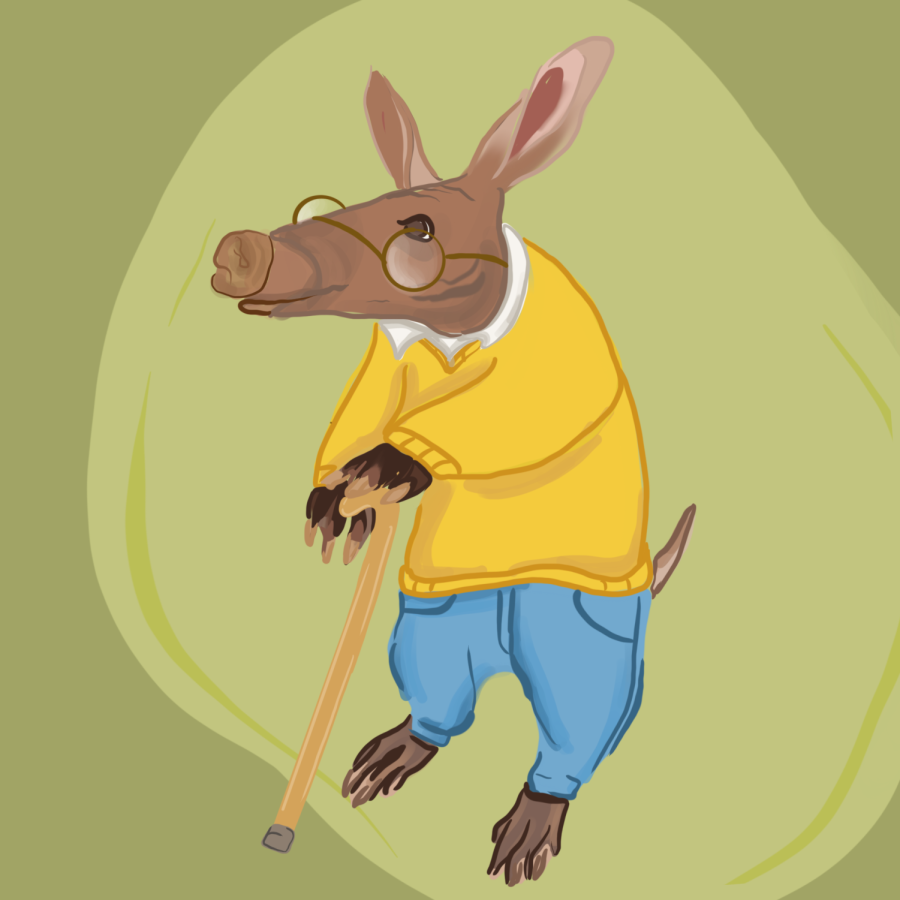 Cayla Won
It's probably been awhile since you've clicked on your Panasonic television set and sat down for your weekly episode of "ARTHUR." Indeed, things have changed — now, I flip open my laptop to browse my Netflix library. It seems the characters in "ARTHUR" have changed as we have and have made their own way in the world. 
"ARTHUR," the longest-running children's animated series according to PBS, is celebrating its 25th and final anniversary this year. PBS will feature four new episodes along with a podcast, video shorts and online games to celebrate a quarter of a century of television memories. 
Shaun Underwood previously drew the mysterious connection between Arthur Read and BoJack Horseman, speculating that both lived in Elmwood. Evidently, Elmwood has evolved just as our own world has changed since the series' conception in 1996. 
Arthur Read, now a graphic novelist, is portrayed as the author of the series, writing the episodes from his perspective as a part of his own personal memoir, per LA Times. 
Arthur's younger sister DW is now a traffic officer, and each of the friends have grown up and into their prospective professions – Buster the rabbit, a schoolteacher; Francine, the owner of a shoe company; Muffy, a mayoral candidate; Binky, a weatherman. 
Each of these characters has progressed into adulthood as have we, but how has the series, described by Underwood as anthropophobic (afraid of humans), become so deeply entrenched into the psyche of millennial and Generation Z viewers? Why do we still think about "ARTHUR" when the last time we watched an episode was over 15 years ago? 
Third-year liberal studies major Ella Quinney remarked, "I think that 'ARTHUR' has remained a cultural phenomenon because there is something developmentally formative about watching 'ARTHUR' as a kid. A kid can look at Arthur and look past the fact he is an aardvark and relate to a common lived experience, even though it isn't a common human experience."
Marc Brown, original creator of "ARTHUR," reminisced on points of inspiration and nostalgia: "People remind me of animals … When the child that I'm talking to reads a book and all the characters are animals, they don't care what color their skin is. They are immediately drawn to the character that they identify with and feel an affinity with."  
Perhaps "ARTHUR" connects to us more than we realize. More than merely a show about an aardvark's adventures, the series mirrors the complexities of the world in which we live. 
Quinney continued, "Arthur picks up, as a show, common themes every kid has to deal with in elementary school like bullies, being made fun of and family drama … the fact that they [the original writers] made Arthur an animal makes him inherently relatable, so it doesn't matter what neighborhood you grew up in, what race you were born into, what gender you are or [your] socioeconomic status."
Sarah Bahr from The New York Times heralded Marc Brown for how the series has impacted society through the years. "We heard from a dad who watched the show about autism and discovered through the show that his son was autistic and wrote to thank us. The show helped parents understand their kids," Brown commented. 
Bahr wrote, "Both Brown and Greenwald [executive producer] said that the idea from the start was for the series not only to reflect issues relevant to kids but also to present a world in which they could see themselves." 
Twenty-five years later, Elmwood City continues to knit together a kind of connectivity that transcends social, racial and economic lines. "ARTHUR" brings all children-at-heart one step closer to looking in the mirror and recognizing both our beautiful diversity and shared design.