What's my favorite way to procrastinate during midterm week? Get dressed up with all my friends, blast "Mamma Mia," and dance the night away! Luckily, I was able to do exactly that this weekend at the President's Ball. First off, Westmont Activities Committee outdid themselves with the lighting, drapers, disco ball and amazing blue food. Great Job, WAC! 
However, my favorite part had to be the outfits. When I found out this year's theme was "Mamma Mia," I almost had a heart attack. I listened to the classic soundtrack nonstop while searching through my closet — and my roommates' — in the days leading up to the dance! Here are a few of my favorite outfits!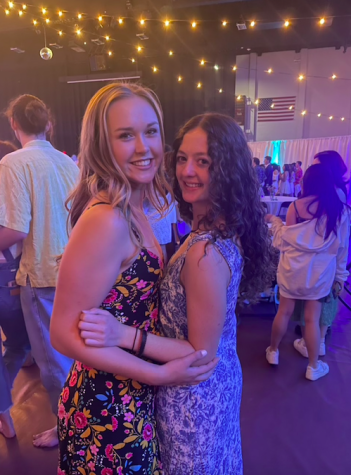 Brooke, on the right, wears a lovely soft, white dress with blue floral detailing. Her gorgeous, long dress is perfect for dancing!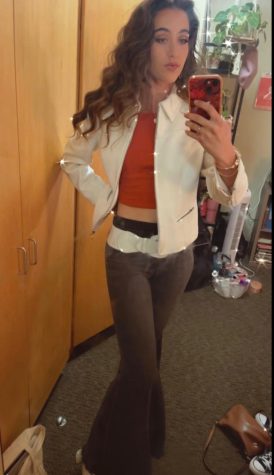 Ella is basically part of Donna and the Dynamos! Her cream-colored vintage '70s jacket matches her spunky white belt and amazing white go-go boots. Add some groovy black bell-bottoms, and she is ready to disco!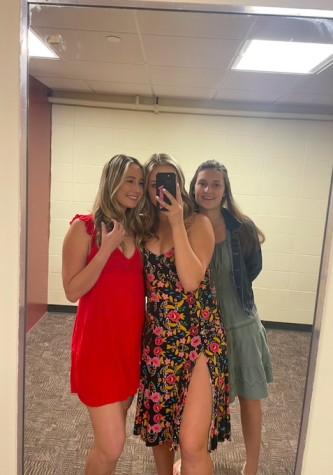 Hannah, right, wears a red babydoll dress. "There's a fire within my soul" that's as bright as this killer dress!
Jessica, center, rocks a beautiful flowy, black sundress with brightly colored flowers. This dress reminds me of Sophie's dress from her bachelorette party. 
Katie, right, wears a lovely blue dress with cute detailing on the hem of the skirt. "Blue, since the day we parted," just like her blue denim jacket. 
I love how all the outfits from the dance hit each part of "Mamma Mia." We had some inspiration from the '70s and some from the '90s, we had some disco dance outfits and some swing dancing but, overall, we had a perfect night.