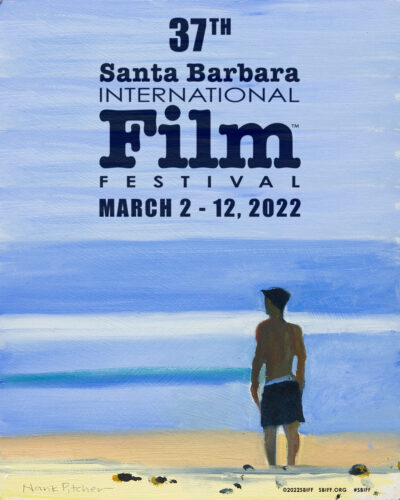 Courtesy of the Santa Barbara International Film Festival
The Santa Barbara International Film Festival opened its programming with the Outstanding Director of the Year Award, which honored Paul Thomas Anderson for "Licorice Pizza," Kenneth Branagh for "Belfast," Jane Campion for "The Power of the Dog," Ryusuke Hamaguchi for "Drive My Car" and Steven Spielberg for "West Side Story" at the Arlington Theatre on Mar. 3.
The show was sponsored by The Hollywood Reporter and sought to highlight directors who, according to the festival's website, "pushed the boundaries in their storytelling and created films that showcase the art of filmmaking at its best." 
Spielberg was the first to speak, albeit virtually, on the challenges and rewards of directing his first musical. "I had always wanted to make a musical," Spielberg said. "West Side Story" was the perfect fit — it was the first musical Spielberg saw as a child and the one that led him to love musical theater. 
"It was hard to convince all of my friends I wasn't insane," Spielberg said of his decision to step into musical theater at this point in his career. Still, Spielberg felt now was the right time to reproduce one of the United States' most beloved shows.
"'West Side Story' is a story of love and hate," as well as racism and xenophobia, Spielberg explained. Ultimately, however, the film resounds with the hope that "love conquers all divides." 
In his reimagining of the show, Spielberg cast Latinx actors — including stars Ariana DuBose and Rachel Ziegler — in Latinx roles, saying it would be "unconscionable" to do otherwise in the twenty-first century. Throughout the rehearsal process, Spielberg invited speakers to share their experiences of race and class in New York in order to help situate actors in the context of the play.
To Spielberg, the cast and crew became family. "This was one of the best times I've had making a move since 'E.T.,'" Spielberg said. 
Paul Thomas Anderson followed, bluntly explaining the origins for his films, which mainly take place in California's San Fernando Valley: "Well, it was where I was born and I haven't moved from it," he shrugged. The unusual premise for "Licorice Pizza" was inspired by a scene Thomas Anderson once witnessed: an ambitious junior high boy asking a female school photographer on a date. This — interwoven with actual tales of waterbeds and Barara Streisand told by Thomas Anderson's friend and contemporary Gary Goetzman — formed the basis for "Licorice Pizza." 
Thomas Anderson also made surprising casting decisions, starring novice actors Cooper Hoffman and Alana Haim — of the band Haim — as Gary and Alana. "I've worked with great ones [actors] and I love it, but it's also kind of bulls— in a way … [acting is] about fearlessness and confidence and support and respect," said Thomas Anderson. Watching the actors grow to their pitch-perfect final takes was worth it. 
When asked to recount the most interesting feedback he received on the movie, Thomas Anderson replied: "My son eventually admitted that it [the film] didn't really have a plot, but he did like it … he's not wrong. It's hard to argue with him."
Plot or no, "Licorice Pizza" stood alongside "West Side Story" and other Best Picture nominees featured as a film distinct in its merits but successful in its own right.