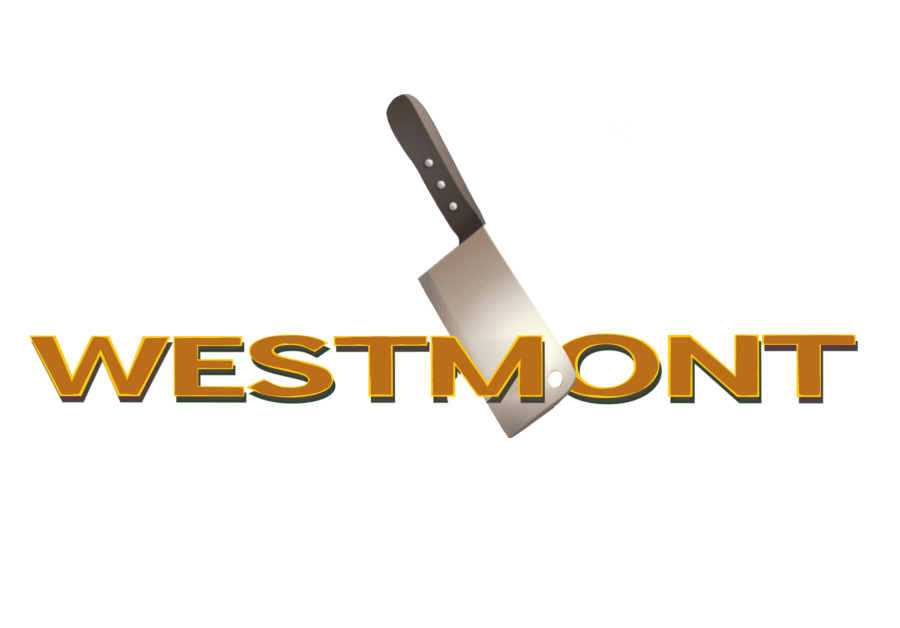 Selah Tennberg, The Horizon
Colleges are a great place for businesses to scout out new, young talent. Knowing how to evaluate skill is an important characteristic when finding the right fit for your company. There are a variety of ways to evaluate talent: interviews, resumés or even a Chopped-style cooking challenge.
The latter is the Westmont Dining Commons' (DC) recent attempt to find the next generation of chefs to cook for the Westmont populace. Last weekend, the dining staff selected four kinesiology students with a concentration in nutrition to participate in a three-part competition, where the winner would receive a guaranteed job for the remainder of the Sodexo contract.
The competition consisted of three rigorous rounds where contestants had to create a dish out of a few preselected ingredients in the secret ingredient basket.  
In the first round, the four contestants prepared an appetizer. The ingredients were: Tortillas made in the International Flavors section, cooked zucchini, and a slice of pizza that had been under a heating lamp for two hours.
The students set to work on their culinary masterpieces, though soon found themselves facing a handful of difficulties. Due to it being a DC competition, they could only use an industrial oven, and they weren't allowed to use any spices, unless they chose to dump salt on their dish a gallon at a time.
The judges sent home one competitor that round because the student ate their pizza creation before the round was over. When asked why they ate the pizza, they said with a shrug, "Eh, there was nothing good today and it was either this or a bowl of cereal."
The second round raised the stakes considerably. The only item in the basket was Tilapia. "I don't know how to make this good," said one student about the fish. One of the Sodexo chefs, who was also volunteering as a judge, responded to the student saying, "Oh it's not that easy, is it?"
The judges eliminated one student from this round for not doing anything creative with the fish. One judge had this to say, "While I did enjoy the sweet potato mash you paired with the fish, the fish itself was unchanged. The other two contestants did something with the fish, like putting it on a piece of plain, white bread or covering it in a thin water-based sauce."
The third round, the dessert round, presented new challenges. The items in the basket were soft serve ice cream, a piece of samoan cake and cooked zucchini. "Zucchini, again! Are you serious?" one contestant exclaimed.
The competition ended in controversy because the ice cream melted in the basket, but when they went to get more, the soft serve machine was broken. While a few Sodexo employees tried to fix the machine, Westmont school president Dr. Gayle Beebe walked into the DC and shut down the whole event. When asked why he shut down the event just as it was starting to draw a significant crowd, Dr. Beebe had this to say: "If you don't hate fun in chapel, you can't have fun. Period."
So, there you have it. Even after rigorous vetting and competition, nothing will change at the DC. The current chefs will stick to their genius ways for the foreseeable future. Look forward to next week, where we'll cover another Westmont game show happening on campus: "Wheel of Fortune and Poverty: The game every student plays before and after the tuition due date."