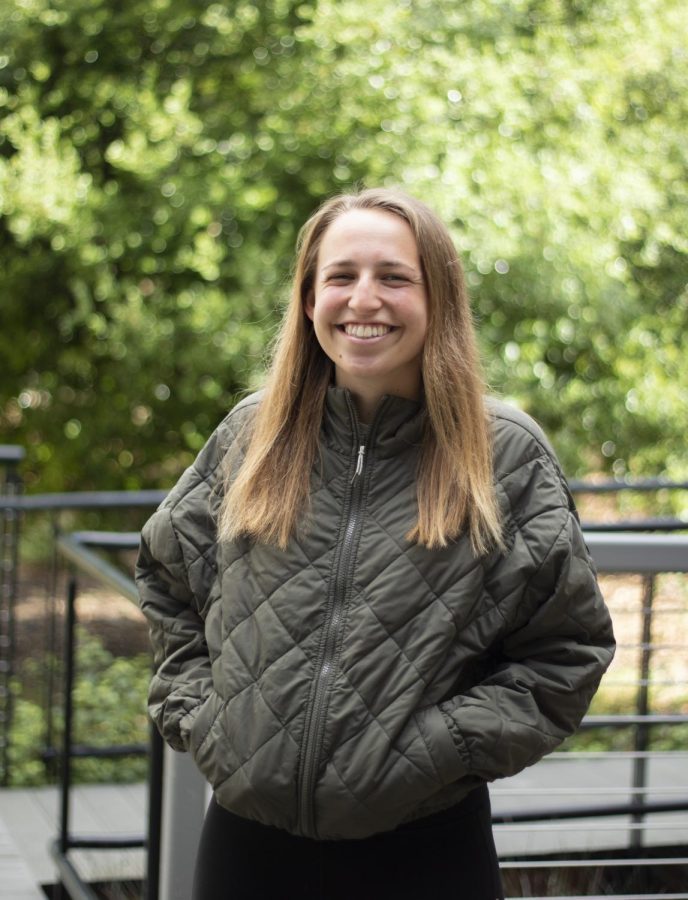 Riley Bream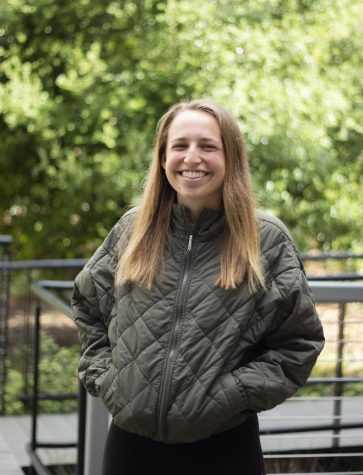 Westmont women's soccer athlete Teagan Matye has been an incredible asset to the soccer program for the last four years. Matye was born and raised in Roseville, California, which she said, "is pretty small, but the community was a joy to grow up in. It's a fun place because it's close to Tahoe, so there's lots of outdoor activities to do, like camping and snowboarding. I love my NorCal roots!"
Matye began playing soccer at the young age of six, but she admitted that upon entering high school she was unsure about pursuing soccer as a career. Reflecting on this time in her life, she said, "The game of soccer is one of the greatest gifts God has given me. I was honestly unsure going into high school if collegiate soccer was for me, but as I developed as a player throughout high school and fell more in love with the game, playing collegiate soccer became a desire of mine." While some athletes are sure about their athletic goals at a young age, the process that led her to decide to continue playing after high school helped her appreciate the sport so much more. 
Her parents have aided her soccer career and she is extremely grateful for them, thanking them for their support and also for raising her in a loving, Chrisitan home. "They sacrificed countless hours driving and watching my games and practices. They've also pushed me outside of my comfort zone and helped shape me into the player and person I am today. Above anything else, they raised me in a God-fearing home and showed me what it is to live a life honoring Christ." At Westmont, academics, athletics and faith are all extremely important, and these aspects certainly show up in athletes like Teagan. 
After deciding she wanted to continue soccer at the collegiate level, the time came to choose where to play. Matye knew she wanted to attend a Christian school, but at first she was somewhat unsure about whether or not Westmont was where she needed to be. However, she said, "when I visited Westmont, went to classes and trained with the team here, I knew this is where the Lord wanted me to be." 
Westmont women's soccer has accomplished so much and the team should be extremely proud of how they have represented the school the past few years. Matye's most memorable moment during her time here was in May 2019, when the team traveled to Uganda and Kenya on a mission trip. She reflected on this experience and said, "It was neat to see how we were able to connect with our brothers and sisters around the world through the gospel and the game of soccer." The intertwining of faith and soccer, especially in a completely different country, is certainly a memory to last a lifetime.
Matye reflected on her time playing for Westmont, especially through a pandemic: "Our team had made it to the [Golden State Athletic Conference] final my freshman and sophomore year, but we lost both times. Last season, we won because the team we were supposed to play in the final tested positive for [COVID-19], so we just automatically won it without playing them. It was fun to have a normal season this year and actually win the tournament." COVID-19 has certainly impacted sports, but winning this year's tournament was something the team has been working hard for. 
After winning GSAC, the team went to Alabama for the National Association of Intercollegiate Athletics [NAIA] National Tournament. For Matye, this was a great time to bond with her teammates and compete against some of the best teams in the country — a sweet way to end this chapter of her life. 
Through playing for Westmont, Matye has been most grateful for the relationships she has built. As she looked back on these four years, she said, "I've met my best friends through this team. To play alongside my sisters in Christ, for the glory of our God, has been such a sweet experience. I couldn't thank my coaches and teammates enough for helping shape me into a better student, athlete and follower of Christ. I leave this program with a heart full of joy and gratitude for this gift the Lord has given me!" 
While Westmont soccer fans are sad to see her go, we can confidently say that wherever the Lord takes Matye in this next chapter, she will continue to make an impact on the people around her and also within the sport of soccer.