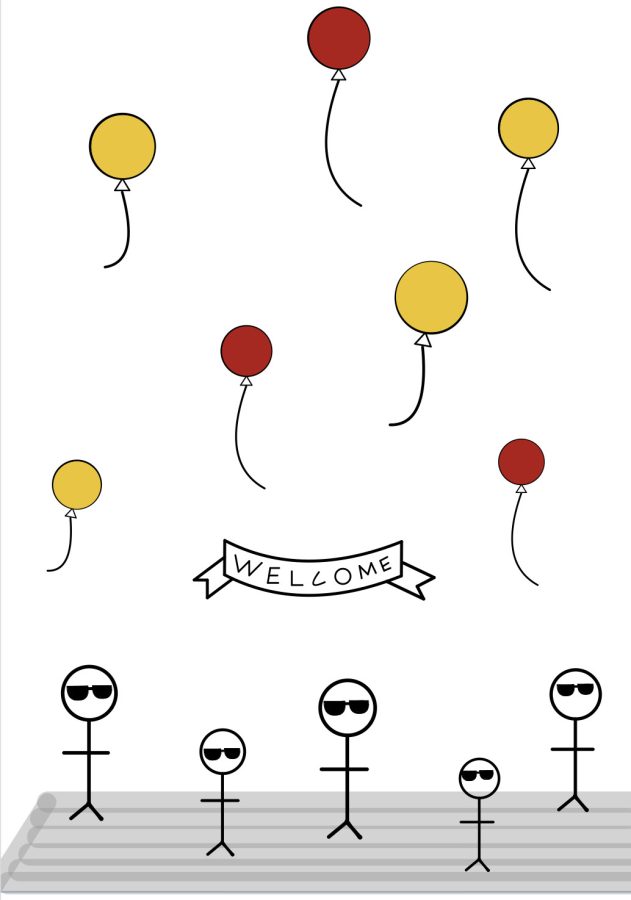 Flannery Lowe, The Horizon
This past weekend was one many students undoubtedly had marked on our calendars months in advance. After all, what better way to spend a couple days off school than showing your parents around your college stomping grounds?
For those of us without visiting parents, it served the valuable purpose of helping us appreciate the days when the DC was only slightly overcrowded. Westmont, as always, was determined to make the experience as positive and memorable as possible for the visitors and prospective students.
Application rates have significantly increased since Westmont has begun diverting more funds to the new Tourism Department. The success of these new products used to disguise Westmont's flaws have greatly paid off and will become a permanent fixture in all future visits and campus tours. 
In order to hide the unsightly elements of Page Hall, such as the bathrooms and kitchens, guests were given Westmont-branded blinders — available in two colors: gold and maroon — for any and all vision blocking needs. Current students are encouraged to head down to the bookstore to get a pair for themselves!
A first-aid tent was set up outside of Page, complete with smelling salts and oxygen masks. It turned out to be a good move, as multiple parents fainted from inhaling the laundry detergent fumes.
As visitors made their way around the campus, it was quickly realized that the hills were causing considerable respiratory issues for the uninitiated. However, this was an easy fix. Walking around campus will now simply be treated as the sport and athletic feat that it is, and small tables with gatorade will appear throughout the grounds, similar to Westmont's track and field events.
Finally, as a last measure to ensure the quality of one's experience at Westmont, every student and visitor will be issued a Westmont-branded headlamp. Much like Bruce Wayne's bat signal, they illuminate the Westmont 'W'; unlike the bat signal, however, they are less for communication and intimidation purposes and more for avoiding tripping hazards on the campus paths and staircases. However dark Gotham gets, after 8 p.m., Westmont's campus is darker. 
To pay for the influx of these new Westmont™ products, students should expect a miniscule increase in tuition of about $10,000. As President Gayle Bebee offered in comment: "The price is completely worth more publicity for Westmont!"