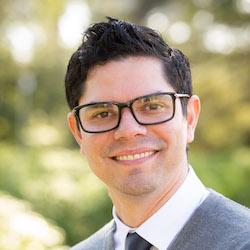 Courtesy of Westmont College
For the first time in two years, Westmont was able to host its annual Spring Sing — themed " … And We're Back!" — in the Santa Barbara Bowl on April 1. While Spring Sing is a long-standing Westmont tradition, it was a new experience for most upper- and lower- campus students due to interruptions from COVID-19. Representatives from upper campus dorms as well as emcee Jason Tavarez spoke with the Horizon about their experience.
"It was a lot of fun seeing all my friends and our hall community participate in amazing skits. I liked Page's a lot! I would love to participate in future Spring Sings!" said Page Hall resident Katie DeMillo.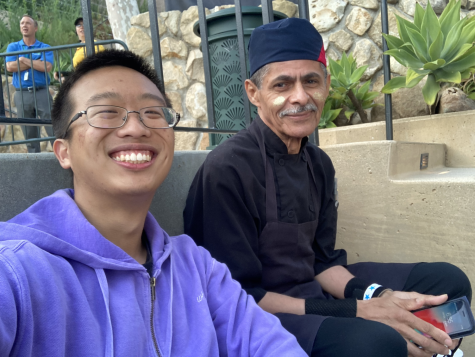 Clark Hall skit director Em O'Neale stated, "My favorite experience has been growing closer to all of the people involved in Spring Sing… They all bring so much energy and enthusiasm which truly makes Spring Sing one of the best events Westmont offers."
Kendall Breeden, who produced this year's performance, was "so proud of the directors, especially those who had no prior experience with in-person Spring Sing … As a previous Page Hall director [she] was so proud of the freshman that stepped into these roles ready to lead and bring the energy that it takes to gather a group who just started their college experience."
Perhaps one of the show's most surprising appearances was Jason Tavarez, director of institutional resilience, as emcee. The Horizon spoke with Tavarez about his first in-person Spring Sing.
David Shiang: What did you expect coming into Spring Sing?
Jason Tavarez: I didn't really have a ton of expectations… I knew that students took it seriously and wanted to win, but outside of that, I didn't know what I was in for. Heck, that was my first time at the Santa Barbara Bowl! For context, I started working at Westmont in February of 2020, so my entire Santa Barbara experience has been clouded by COVID-19. 
DS: What was most impressive to see?
JT: Being at Spring Spring was something else; seeing all of the time, effort, and energy everyone put into it, from the dorm skits, to the side acts, to Brad Elliot,  Lawrence Eady, Kendall Breeden and the Committee's preparation and planning, everything was on a larger scale than I expected. I was so impressed with all aspects of the show. 
DS: What were your favorite parts of the show?
JT: My favorite part was honestly two things: getting to see how talented, funny and amazing our student body is. I know Westmont is a special place, and I have had the privilege of meeting a lot of students through COVID-19 testing and hearing about the amazing things they are working on or how they are going to save the world. But it is a wholly different experience seeing students at an event that really shook the weight of COVID-19 and allowed them to express themselves unfettered … that is something I'll never forget. 
My other favorite part was working with Seun, and seeing how funny, talented and beloved he is on campus. Seun made the whole experience so much easier, and it was great getting to know him on a more personal level. He is going to be doing some big things in the future, and it is easy to see why. 
DS: Any advice for future emcees? 
JT: My advice for future emcees is to remember that the show isn't about you; it is about the students. I was just there to keep things moving along and keep people from getting bored, and hopefully that was accomplished. 
DS: Any message to the participants?
JT: To the student body, I say follow your heart, and do good. If Spring Sing is any indication of the caliber of students we have at Westmont, then there is truly nothing our students cannot accomplish.
DS: Anything else you would like to add?
JT: I was truly humbled and honored that I was able to participate as an MC and was grateful for the opportunity, especially after the last two years on campus with all of the testing, protocols and restrictions. For the committee to allow me to welcome Spring Sing back in person in that way, that is something I will never forget. 
Spring Sing was a success for newcomers and returning fans alike, and the theme "… And We're Back!" proved especially meaningful for the one who made returning to "normal" possible.