Ebun Kalejaiye
February 11, 2020 • No Comments
On Feb. 4, Westmont sent out an email with the President's Briefing, in which accomplishments over the past decade were proudly proclaimed and new improvements,...
Nari Mathis
February 11, 2020 • No Comments
Language, as many would argue, differentiates human beings from other animals. Our astounding ability to clearly articulate and defend our preferred type...
Wesley Stenzel, Arts & Entertainment Editor
February 12, 2020
It's been four years since "Suicide Squad," the critically maligned but wildly popular antihero movie that introduced Margot Robbie's Harley Quinn....
Emily Hoang, Staff Writer
February 12, 2020
Before the London-based alt-pop duo even came to be known as "Oh Wonder," they were just Anthony West and Josephine Vander Gucht — two music-making...
Jalin Coert, Editor and chief of Webster's Dictionary for Children
Beloved Westmont, I hope you all enjoyed this past Parents' Weekend. To be honest, my weekend was rather bitter, as Holly Beers did not respond to my let...
November 6, 2019 • 0 comments
November 6, 2019
Problems continue to confront the student body of Westmont college. Most recently, student groups have taken up a new cause to champion at the forefront of...
Creepin' it real: Hallowe'en and this weekend
November 6, 2019
Every year at Westmont our beloved Vice President of Student Life sends out a riveting email warning Westmont students against attending the hedonisti...
Nick Jensen, Staff Writer
February 5, 2020 • No Comments
This spring semester, Armington's Community Life Council (CLC) is seeking to restore the dorm's image within the Westmont community. In a recent interview,...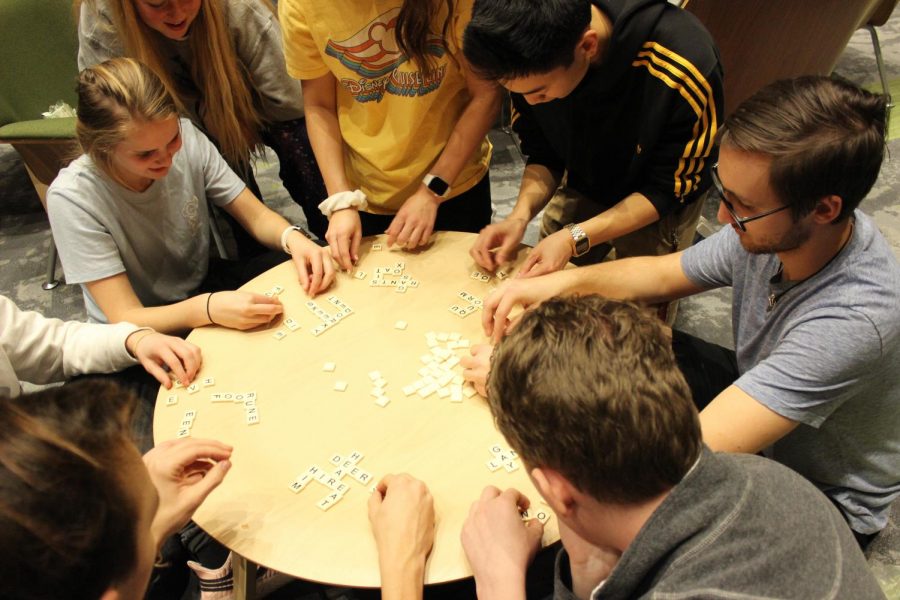 Hans Khoe, Staff Writer
February 5, 2020 • No Comments
The famed Augustinian weekends have come and with it the varied reactions about the honor from Augustinians and non-Augustinians alike. Comments range...
Jada Fox, Students Editor
February 11, 2020
For senior sociology major and second time RA Alesha Bond, her time at Westmont has been full of paths she never anticipated she'd follow. Now in her...
Jada Fox, Students Editor
February 5, 2020
For Westmont student body president and history major Nolan Anderson, empathy and nuance are the core of his studies, service, and community at Westmont. History...
Sorry, there are no polls available at the moment.
Keilani Mayo, Staff Writer
February 11, 2020
Westmont's men's and women's tennis teams went up against NCAA Division 1 and Division 2 teams this past week to continue the start of their season. The...
Men's basketball dominates GSAC
February 11, 2020